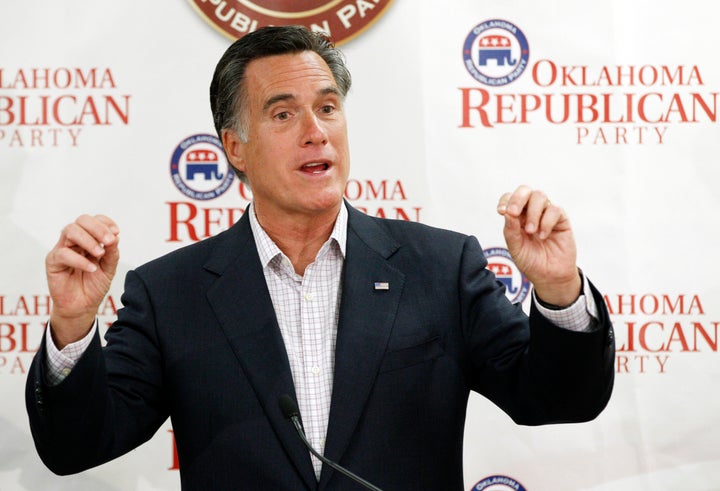 * Romney adviser says investors, not taxpayers took hit
* Regulations cannot put 'wet blanket' on economy -adviser
WASHINGTON, May 15 (Reuters) - U.S. Republican presidential candidate Mitt Romney's campaign said on Tuesday JPMorgan Chase & Co's huge trading losses were an unfortunate part of a free market economy.
Romney adviser Eric Fehrnstrom told NBC that, while Romney supports some financial regulation, the losses at one of the nation's largest banks involved investors, not taxpayers, and that rules for Wall Street shouldn't hamper investments.
"The leadership of that company will be held accountable for this trading loss, but we don't want to punish companies, he told NBC's "Today" program. "There was no taxpayer money at risk. All of the losses went to investors, which is how it works in a public market."
The Romney campaign's comments come a day after President Barack Obama said the huge trading loss highlighted the need for Wall Street reform. Some JP Morgan executives have already left the bank, which could see additional fallout when its shareholders meet later on Tuesday.
Wall Street reform has become a top campaign issue for the Democratic president and his presumptive Republican rival leading up to the Nov. 6 presidential election.
Obama has faced opposition in implementing new rules for Wall Street, one of his signature domestic policy achievements. Romney has stressed his experience as a business executive.
"Mitt Romney is not advocating that there be no regulation. But our regulation should be effective, it should be streamlined. It should not be cumbersome and it should not act as a wet blanket or a damper on the economy," Fehrnstrom said.

Popular in the Community