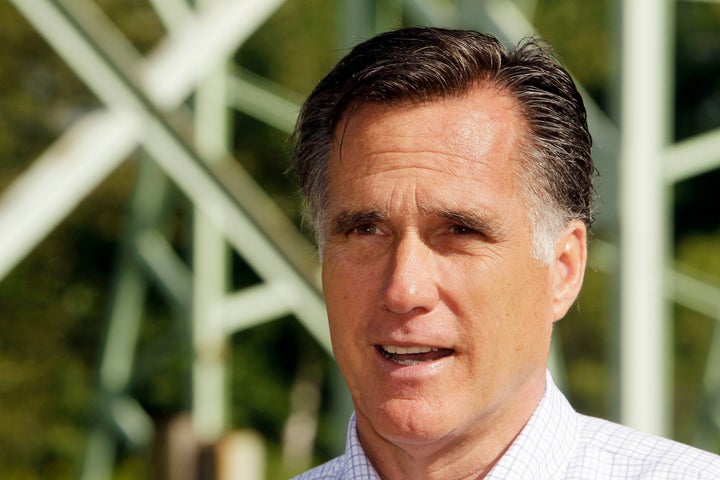 Mitt Romney is looking to quadruple the size of his $12 million California home, the San Diego Union-Tribune reports.
The GOP presidential candidate has filed an application with the San Diego government to bulldoze the 3,009-square-foot beachfront house in La Jolla and replace it with a 11,062-square-foot property.
According to a campaign official, "They want to enlarge their two bedroom home because with five married sons and 16 grandchildren it is inadequate for their needs."
In addition to the California house and a townhouse outside of Boston, which is their official primary residence, the Romneys own a $10 million vacation home on the shore of Lake Winnipesaukee in Wolfeboro, N.H.
In 2009, they sold the 6,400-square-foot colonial in Belmont, Mass. where they raised their five sons for $3.5 million and their 9,500-square-foot Deer Valley, Utah ski lodge for close to $5.25 million.
Romney purchased the La Jolla property three years ago. "I wanted to be where I could hear the waves," Romney told reporters at a book signing in California last year. "As a boy we spent summers on Lake Huron and I could hear the crashing waves at night. It was one of my favorite things in the world; being near the water and the waves was something I very badly wanted to experience again."
The Romney campaign said that construction on the new home will not begin until after his campaign is over.

Popular in the Community