 WASHINGTON -- Thursday morning brought additional confusion over what Mitt Romney would have done had the Lilly Ledbetter Fair Pay Act come to his desk while he was president.
The Republican nominee has deftly avoided answering that specific question, choosing instead to say he wouldn't repeal the law, which makes it easier for women to sue over wage discrimination. Following Tuesday night's presidential debate, top adviser Ed Gillespie said Romney had opposed the bill while it was being debated, only to walk that statement back hours later.
"I was wrong when I said last night Governor Romney opposed the Lily Ledbetter act," Gillespie's statement read. "He never weighed in on it. As President, he would not seek to repeal it."
By Thursday, however, that position too seemed to have been reversed, with an anonymous Romney aide telling CBS News that he did, indeed, oppose the Lilly Ledbetter Act in 2009.
"Gov. Romney fully supports equal pay for equal work for women and for everyone and he would in no way want to repeal or change the Lilly Ledbetter Fair Pay Act," the adviser told CBSNews.com. When asked why Romney had opposed it in 2009, the adviser said that "every bill has certain aspects to it that people might find concerning but the equal pay for equal work part was of no concern."
The Huffington Post reached out to the Romney campaign for comment. An aide said that Gillespie's second statement -- the one saying Romney had had no position on the Lilly Ledbetter Act at the time -- was the operative statement.
"This is a blind quote," the aide said of the CBS story. "Ed addressed this issue on the record yesterday. That explains our position."
It's a bit baffling that the campaign's message is so muddled on this topic. Yes, conservatives opposed the Lilly Ledbetter Act when it was passed under the belief that it was a gift to trial lawyers. Rep. Paul Ryan (R-Wis.), Romney's running mate, is one of the lawmakers who voted against it. But Romney has moved away from conservative doctrine on a number of fronts in the past few weeks. And whereas on several occasions he had to contradict his previous positions to do so, the fact that he hadn't taken a stance on the Lilly Ledbetter Act gave him an opportunity to say he supported it from the get-go without being accused of flip-flopping.
Instead, he's opened himself to criticism that he's too timid to weigh in on women's issues.
"I don't know why this is so complicated. Gov. Romney still won't say whether or not he supported a law to protect that right no matter how many times he is asked. This is not that hard," President Barack Obama said at a rally in Manchester, N.H., on Thursday.
"Would you have signed the Lilly Ledbetter equal pay law? No answer," former President Bill Clinton said at a Thursday rally in Ohio. "He can't even say whether he would sign a law that is already on the books ... what he wants to do is convince the moderate voters that he is a new man without explicitly disavowing a single solitary commitment he made in the two years he said he was severely conservative Mitt Romney."
Before You Go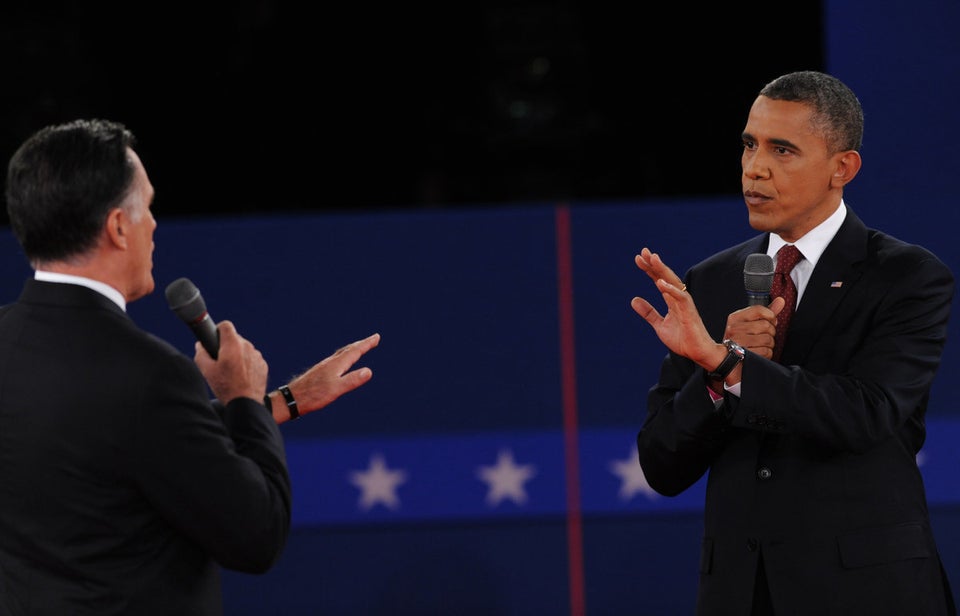 Obama, Romney Get Intense At 2nd Debate
Popular in the Community