According to the Associated Press, a panel voted 7-4 in favor of the Romney redevelopment plan, which will first demolish a 3,000-square-foot home that was purchased in 2008 for $12 million.
"It's not going to be intrusive or blocking the views that people have right now," Commissioner Greg Fox told KGTV-TV. "These people have played by the rules."
La Jolla (Calif.) Patch relayed background Thursday on Anthony Ciani, the man behind the appeal against the Romneys. A longtime local and former neighbor, Ciani led opposition claiming the new house would intrude upon public beach space.
"If developers and wealthy property owners can hire a surveyor that shows they own the public beach and get a permit to capitalize on that land to build a bigger house than you normally would, it's going to become, 'Oh, Mitt Romney did it,'" Ciani told the Los Angeles Times. "It becomes a precedent. It's not just La Jolla. It's all of California's beaches that have private property next to them."
According to the KGTV-TV report, the Romney family has not directly commented on the case. But their attorney, Matthew Peterson, dismissed any issues.
"We're not sure what his motivations are," said Peterson of Ciani.
Before You Go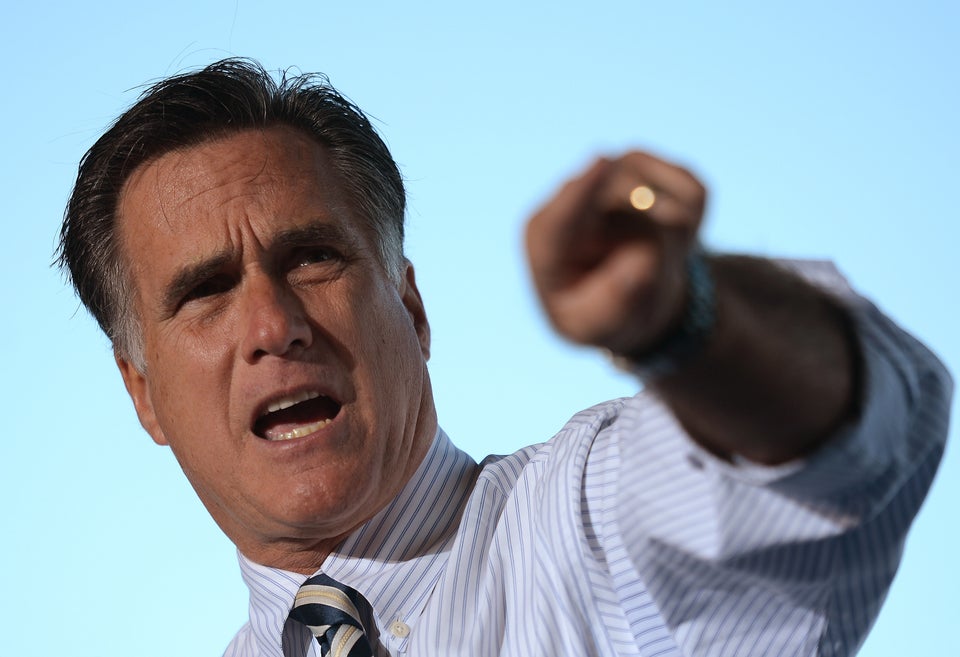 Mitt Romney Pointing Fingers
Popular in the Community