WASHINGTON -- Over the past month, Mitt Romney touted similarities between the fiscal mess he inherited as Massachusetts governor and the current U.S. budget deficit, arguing that he reached bipartisan solutions to his state's problems and would do so again if elected president. His campaign bills the new theme as Romney's "closing argument" for the 2012 race, and presented it at all three presidential debates, in swing-state television ads and on the stump.
"I was elected as a Republican governor in a state with a legislature that was 85 percent Democrat," Romney said last week outside a construction services company in Ames, Iowa. "We were looking at a multi-billion dollar budget gap. But instead of fighting with one another, we came together to solve our problems."
A detailed Huffington Post review of Romney's budget proposals from his first year in office, however, reveals that he advocated deep cuts to programs serving the state's most vulnerable -- even when those cuts had little effect on the state's fiscal position. Romney's aggressive reductions to social programs did not earn support across the aisle. The state legislature ended up overriding more than 115 Romney vetoes in his first year as governor.
"There was no magic in the Romney approach," recalled former Democratic state Rep. Dan Bosley. It was "cut as many social programs as you can." Bosley added: "If we didn't override every one of his vetoes, we overrode most of his vetoes. … There wasn't a bipartisan effort to run government."
Romney targeted many programs that had been historically supported by both parties. He pushed to eliminate or gut more than 20 state programs serving veterans, disadvantaged children, and adults with severe physical disabilities. He also sought to cut money for breast cancer screenings, suicide prevention and programs that assisted the blind and the deaf.
These cuts would have totaled $26.8 million -- 2.2 percent of the $1.2 billion state budget deficit that Romney inherited upon taking office. None of these cuts were necessary for balancing the state's budget. All were overriden by the Democratic state legislature, and the state still closed its budget gap with room to spare.
Since these cuts were never enacted, Romney can technically tout a bipartisan budget record. The legislature eventually approved a budget that eliminated the deficit by closing tax loopholes for corporations, cutting other spending, and raising tolls and licensing fees. But Romney's unimplemented proposals reflect priorities reminiscent of the GOP federal budget proposed by his running mate, Rep. Paul Ryan (R-Wis.), which would slash food stamps, health care for poor children, public housing and other aid to the needy.
Some of Romney's proposals never made it to the veto stage. Massachusetts state Rep. Patricia Haddad (D-Somerset) recounted a 2003 hearing of the Public Health Committee, in which the Romney administration was seeking to impose spending caps on various programs, including one providing ventilators to sick people at home.
"I asked the chairman, 'When you cap this service, do they turn off the ventilators?'" Haddad told HuffPost. "So the chairman asks the question. You had to see the faces on the other side of the table. They didn't have an answer. No one had thought that out."
Haddad said that while she had worked comfortably with previous Republican governors, Paul Cellucci and Jane Swift, Romney's inattention to budgetary detail was reflected in his personal relationship with lawmakers.
"You couldn't use the elevator next to his office," Haddad said. "It just sat there unused all day in case he needed to go up or down, because God forbid he should get stuck in there with one of us. It became a joke. You had to find it amusing, because otherwise it was very insulting."
During his first year in office, the state legislature overrode Romney vetoes that would have imposed cuts of $7.5 million for children and young families, $3.8 million in mental health services, $2.8 million for cervical cancer and breast cancer detection and research, $1.1 million in services for people with physical disabilities and $1 million for veterans.
Proponents of these programs said that while they had little impact on the state's overall budget, they were critical for the populations they served, and in many cases saved the state money on health care expenses and other costs.
Rebecca Haag, CEO of the AIDS Action Committee of Massachusetts, said Romney successfully slashed services for people living with AIDS/HIV by 23 percent during his time in office. Her organization, which provided housing assistance and transportation to medical appointments, had to stop taking new clients. "We had people coming in the doors looking for housing, but there were long wait lists," Haag said. "They're living in shelters, [under] highway bridges."
At the time, Haag said there were roughly 1,000 new HIV/AIDS cases in the state per year. Without stable housing or reliable transportation, Haag said, there was the risk that residents might stop taking their medicine. "The key to managing your HIV infection is you have to take your drugs exactly when you are supposed to take them," she said. Otherwise, "They end up in the emergency room."
Romney's cuts meant bigger health care costs, Haag said. "When they entered office, they said they would be data-driven," she remembered of Romney's administration. "I actually think he was more ambitious-driven. The data showed the long-term impact of saving lives and health care costs. They took a very short-term view to cut those services."
Romney had pushed for a 33 percent cut to legal aid lawyers who worked to protect employees from wage theft, tenants from unscrupulous landlords, and ensure that domestic violence victims received support in court. When the legislature fended off the cut, Romney vetoed the entire appropriation. For a moment at least, legal aid had zero funding.
"Mitt Romney was the first and only governor to veto the entire legal services budget," said Stefanie Balandis, senior attorney in the housing unit of Greater Boston Legal Services. "There's always been a bipartisan support for the general concept of legal services to the poor."
Balandis said some of her cases included a severally mentally-ill woman being coerced into her own eviction and a 70-something Italian immigrant bricklayer living in uninhabitable conditions. "The idea of being so cavalier about this kind of essential legal service is stunning to me," she said. "It just shows an insensitivity to the basic needs of people living at the margins."
The legislature eventually overrode Romney's veto. Lonnie Powers, the longtime director of the Massachusetts Legal Assistance Corp., estimated that the cut would have meant turning down 10,000 cases. Romney's attempted cut showed a lack of understanding on the cost savings legal aid attorneys bring the state. Powers noted that these lawyers often prevent residents from ending up homeless, which could further burden state resources.
Powers also said that a big chunk of legal aid's caseload involves representing people who have been denied federal disability benefits. Legal aid attorneys, he said, win 85 percent to 90 percent of those cases. This brings extra revenue into the state.
Romney wanted hundreds of thousands of dollars in cuts for services for adults with intellectual and physical disabilities. The cuts included reductions in funds for agencies that link disabled adults with jobs, day programs and transportation. "Everyone has young adults in their district who need these services," explained Leo V. Sarkissian, executive director of The Arc Of Massachusetts, which advocates for people with intellectual and developmental disabilities. "It was an important social need that everyone recognized."
If the cuts had gone through, a number of the young adults would have ended up institutionalized.
Romney's cuts, Sarkissian said, would have hit middle-class families hardest. Some parents would have had to quit jobs to become full-time caregivers. On top of the cuts, Romney tried to impose fees on the disabled adults. If they utilized transportation services, it would cost $25 per month. If they went to a day program, that was another $25 per month. For a year, the fees would have added up to one month's social security check, Sarkissian said. The legislature nixed the fees and ultimately overrode most of Romney's cuts.
Other efforts inflicted more lasting pain. Romney's failure to maintain mental health services for poor children in Massachusetts landed him in a historic court battle. For nearly all of his tenure in office, Romney aggressively fought a class-action lawsuit seeking to improve services for more than 30,000 of the state's poor children. Romney lost, with a federal judge ordering the governor to end shortcomings in the state system, which was breaking up families and wasting taxpayer money.
"For someone who says he knows how to manage something, he certainly does not know how to manage services for lower-income people," said Steven Schwartz, lead attorney for those who sued the state.
Massachusetts was institutionalizing huge numbers of poor children on Medicaid for emotional issues -- autism, bipolar disorder, post-traumatic stress disorder, for example -- who may have been treated more effectively through in-house care. Instead of receiving regular therapy, children were sent to an institution during severe breakdowns, a policy that bears similarities to Romney's recent suggestion that the uninsured should rely on hospital emergency rooms. But once these children were stable, psychiatric wards were unable to release them, since the state did not offer other treatment. With these wards charging as much as $800 a day, the state's bills were piling up. The scheme Romney attempted to preserve was wasting $70 million a year on these stuck kids.
"It was about breaking up families and removing kids rather than helping families.," Schwartz said. "Kids shouldn't have to choose between treatment and staying in school, or between treatment and living with their mom."
The lawsuit over children's mental health was filed under Gov. Jane Swift, but all of the major legal action happened under Romney. It was Romney, not Swift, who chose to fight the lawsuit rather than settle and adjust the state's programs. In a blistering decision issued in Romney's final year in office, U.S. District Judge Michael Ponsor rebuked the Romney administration for failing "the neediest of the needy."
"This is not a close case," Ponsor wrote. "The absence of these long-term services too often leaves ... children with only one option: expensive, clinically unnecessary and damaging confinement in a long-term residential program or hospital, far from home and family." Ponsor called the state's inadequacy "glaring" and "at times shocking in its consequences."
Romney's Overriden Cuts Include:

Legal aid -- $7,564,132
Mental health legal aid -- $501,085
Cervical/breast cancer -- $2,784,551
Turning 22 -- new clients (helping intellectually and physically disabled young adults live independently) $36,500
Holyoke Soldiers' Home long-term care fees -- $579,000
Nurse's aide scholarships -- $250,000
Regional emergency medical services -- $1,246,896
Newborn hearing screening -- $83,060
Suicide prevention -- $125,000
Prostate cancer prevention: -- $1,000,000
Healthy Families (counseling for young parents) -- $6,677,891
Housing Services Program -- $221,925
Medical assistance eligibilty for the blind -- $100,000
Commission for the Blind -- $213,456
Turning 22 services -- $131,240
Veterans' Outreach Centers -- $165,000
Ferguson Industries for the Blind -- $200,000
Community Services for the Blind -- $250,000
Independent living (aid for people with disabilities) -- $220,000
Commission for the Deaf and Hard of Hearing -- $128,235
Early Intervention Services (for children w/ developmental delays) -- $697,132
Turning 22 community services for adults with intellectual and physical disabilities-- $150,155
Community mental health centers -- $3,000,000
Breast cancer detection and research -- $35,678
Chelsea Soldiers' Home -- $250,000
AIDS prevention and treatment -- $150,000

Total: $26,760,936

Source: Massachusetts Budget and Policy Center

Before You Go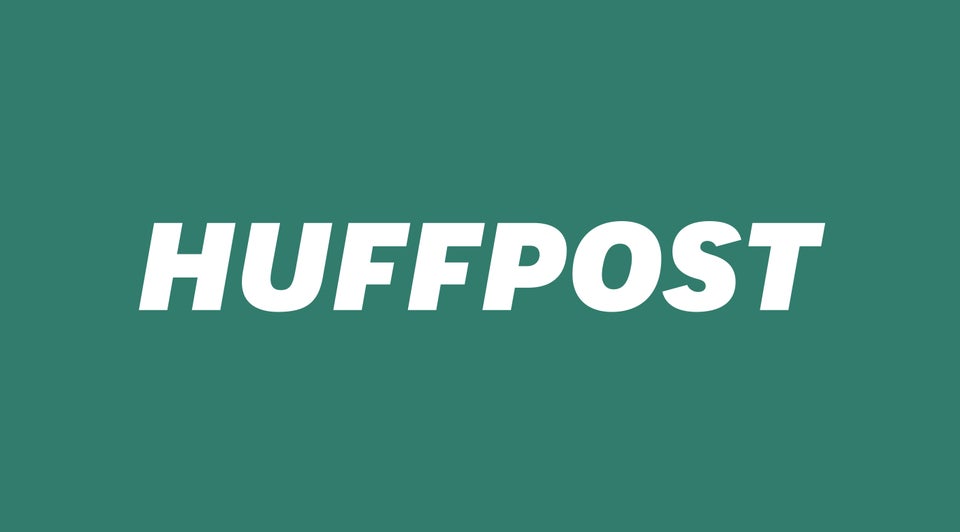 Romney's Objectively False Statements
Popular in the Community