Mitt Romney declined to speak out against Rep. Michele Bachmann (R-Minn.) and four other House Republicans on Friday for seeking to investigate whether Huma Abedin, a top aide to Hillary Clinton, has ties to the Muslim Brotherhood.
Following a campaign event in Reno, Nev., a reporter asked the presumptive Republican presidential nominee for his reaction to both Bachmann's allegations against Abedin and a controversy surrounding Chick-Fil-A and gay marriage.
"I'm not going to tell other people what things to talk about," Romney responded. "Those are not things that are part of my campaign."
Shortly after the GOP lawmakers announced their inquiry in a letter to the State Department in July, a number of Republican members of Congress condemned the allegations against Abedin. Sen. John McCain (R-Ariz.) called their claims "an unwarranted and unfounded attack on an honorable woman," while House Speaker John Boehner (R-Ohio) said such allegations are "pretty dangerous."
Romney's response comes in the same week as Clinton's own response to the issue. The secretary of state noted the duty of political leaders to speak out and protect diversity in their countries.
"I don't see enough of that. I want to see more of it," Clinton said. "We did see some of that in our own country. We saw Republicans stepping up and standing up against the kind of assaults that really have no place in our politics. So we have to set an example, there is no doubt about that. And we have to continue doing so."
This isn't the first time Romney has been reluctant to give his opinion on a controversial issue. In the wake of Donald Trump's renewed charges that President Barack Obama might not have been born in America, Romney told reporters he would not "repudiate" the billionaire and that he doesn't necessarily agree with everyone who supports his candidacy. Romney was also unwilling to condemn Rush Limbaugh for calling Sandra Fluke a "slut" earlier this year, merely responding that he would not have used the same language.
Before You Go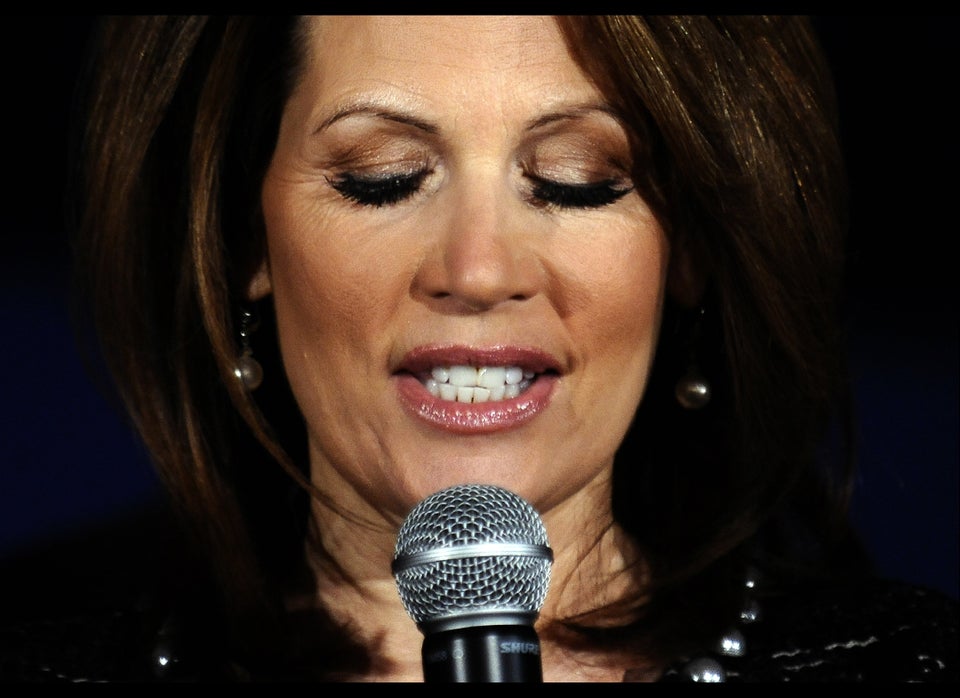 Unforgettable Bachmann Moments
Popular in the Community