"I, for instance, as you know, part company with many of the conservatives in my party on the issue of the minimum wage," Romney said in a Friday appearance on MSNBC's "Morning Joe." "I think we ought to raise it. Because frankly, our party is all about more jobs and better pay."
Romney's comments arrive less than two weeks after fellow 2012 GOP presidential candidates Rick Santorum and Tim Pawlenty both fell in that same category. Speaking on MSNBC's "Morning Joe" on April 30, Pawlenty said the GOP should support "reasonable" minimum wage increases.
"If you're going talk to the talk about being for the middle-class working person, if we have a minimum wage, it should be reasonably adjusted from time to time," he said. "For all the Republicans who come on and talk about, you know, 'We're for the blue-collar worker, we're for the working person,' there are some basic things that we should be for."
Santorum followed suit on May 5, telling MSNBC's Chuck Todd that "this is one I don't get," regarding Republicans' opposition.
"If the Republicans want to go out and say, 'We're against the minimum wage,' then go out and make the argument to the American public and 80-some percent of the American public believes we should have the minimum wage," Santorum said. "But they're making arguments about why we shouldn't have any increase."
WATCH the full segment below (via MSNBC):
Before You Go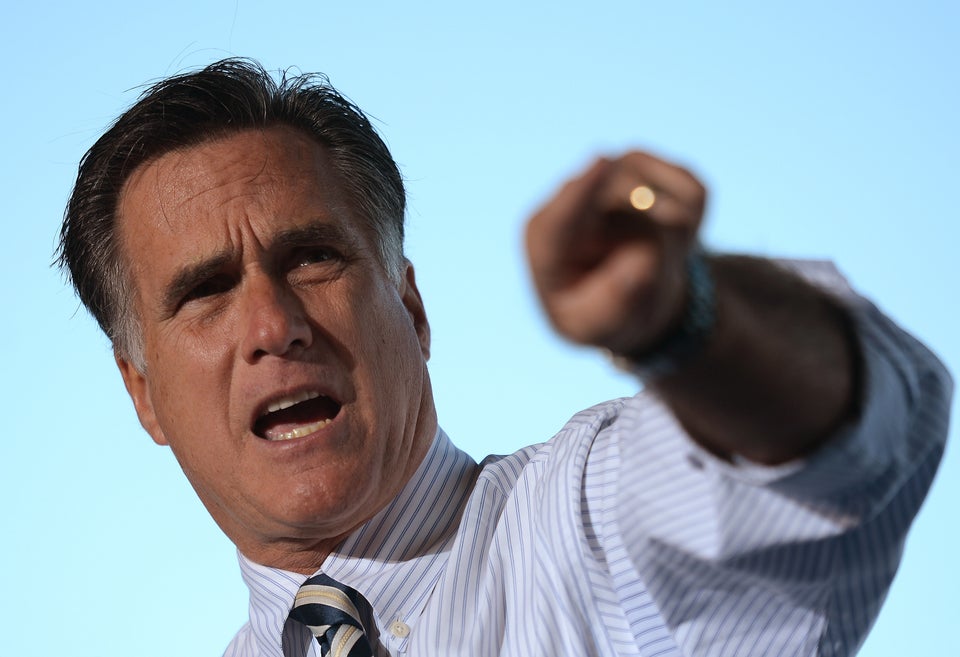 Mitt Romney Pointing Fingers
Popular in the Community