Mitt Romney opened up about his faith on NBC's "Meet the Press" Sunday morning, suggesting that the fact that America has elected its first black president has paved the way for the nation's first Mormon president.
In response to a question from host David Gregory about whether Mormons have "gotten past a level of persecution" that previously existed, Romney responded, "I'm sure a number of members of my faith are proud of the fact that someone of my faith and our faith is able to run for president."
"It's always wonderful when milestones like that are accomplished," said Ann Romney, appearing alongside her husband. "And I think that was why we were all so pleased with -- so many Americans were so pleased with the last election and seeing that a black man was elected as president of the United States. It made us proud as Americans to know that those prejudices that we've had in the past are -- are falling away."
Romney, highlighting his empathy for the less fortunate, said the values he cultivated from the Mormon faith led him to trade in his lucrative business career for politics.
"The sense of -- obligation to one's fellow man. An absolute conviction that we are all sons and daughters of the same God and therefore in a human family -- is one of the reasons I am doing what I'm doing," Romney said. "It would have been very easy for me to just stay in business. I like business. That's fun. But when the Olympic request came along, Ann said, 'You've got to do this. This is important.' And when I ran for governor, 'This is important.' And now when I'm running for president. I think that comes in part from this Judeo-Christian ethic of service and commitment to one's fellow man."
Romney's claim that his decision to leave Bain Capital for the Salt Lake Olympics Organizing Committee was some kind of sacrifice is a bit misleading. Romney continued to sign documents and take a salary from Bain during his time at the Olympics and actually used his position at the Olympics to secure lucrative contracts for some of Bain's clients.
Ann Romney defended her husband's success on "Meet the Press," arguing that just because he is wealthy doesn't mean he lacks empathy for the poor.
"I know that people are suffering right now," she said. "And for people to think that we don't have empathy just because we're not suffering like they're suffering is ridiculous ... Our life has always been devoted to those that are struggling more than we are."
CORRECTION: An earlier version of this story attributed a quote to Mitt Romney that was actually said by his wife, Ann.
Before You Go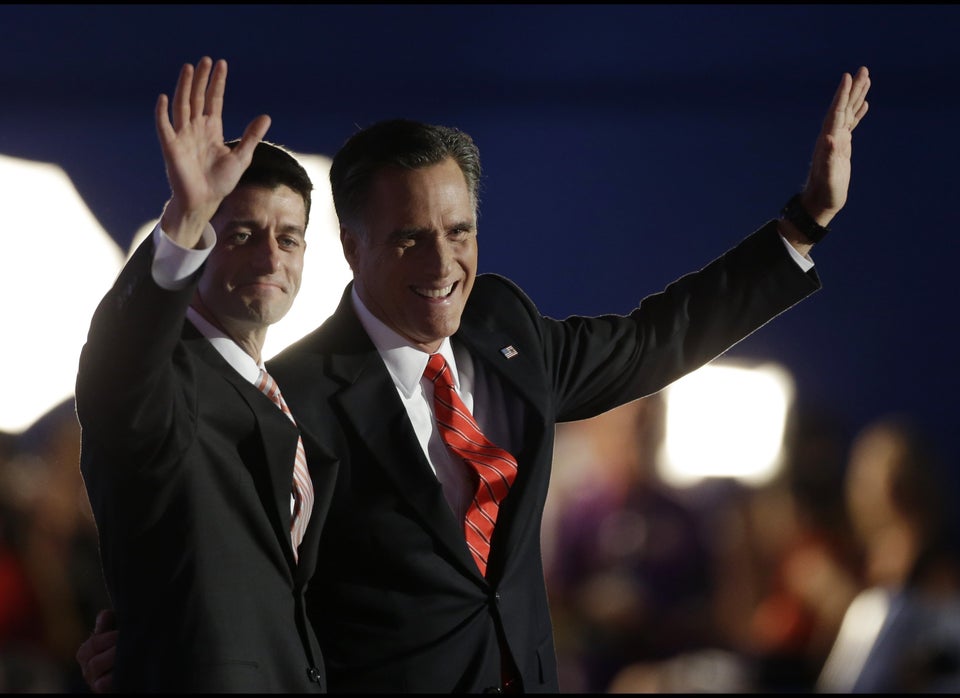 Republican National Convention 2012
Popular in the Community