Mitt Romney said he "expected" a negative response at the NAACP convention to his plan to repeal Obamacare, despite the fact that he went off script to explain his position after the crowd booed him.
"I think we expected that," he told Fox Business Network's Neil Cavuto in an interview to be aired later Wednesday. "I am going to give the same message to the NAACP that I give across the country which is that Obamacare is killing jobs, and if jobs is the priority, we are going to have to replace it with something that actually holds down healthcare costs, as opposed to something that causes more spending for the government and more spending for American families."
The crowd's boos forced Romney to stop his speech Wednesday in Houston and stray from his prepared remarks. "I'm going to eliminate every non-essential, expensive program I can find, that includes Obamacare, and I'm going to work to reform and save -- " he said before the boos started.
"You know, there was a survey of the Chamber of Commerce," he continued after the boos stopped. "They carried out a survey of their members, about 1,500 surveyed, and uh, they asked them what effect Obamacare would have on their plans, and three-quarters of them said it made them less likely to hire people."
In the interview, the presumptive GOP nominee said that he would be able to "chip away" at the 96 percent of the African-American vote that then-candidate Barack Obama got in 2008.
"I spoke with a number African American leaders after the event," he said without naming them, "and they said a lot of folks don't want to say they are not going to vote for Barack Obama but they are disappointed in his lack of policies to improve our schools, disappointed in urban policy, disappointed in the economy."
"People want to see someone who can get this economy going," Romney added. "I expect to get African-American votes. At the end of my speech having a standing ovation was generous and hospitable on the part of the audience. While we disagree on some issues like Obamacare, a lot of issues we see eye to eye."
Despite Romney's contention, the NAACP said Wednesday that much of its agenda was "at odds" with the candidate's, especially with respect to issues like health care, education and marriage equality. However, the NAACP said they appreciated that he was "courageous" and spoke to them directly.
Romney also said in the interview that he would release his tax information for the current year "as soon as that's prepared."
He once again declined to give any information on his choice for a vice president. "I can't tell you anything about the VP process," Romney said. "If I did, I would have to come after you with my 'Men In Black' flashlight and erase your memory."
Before You Go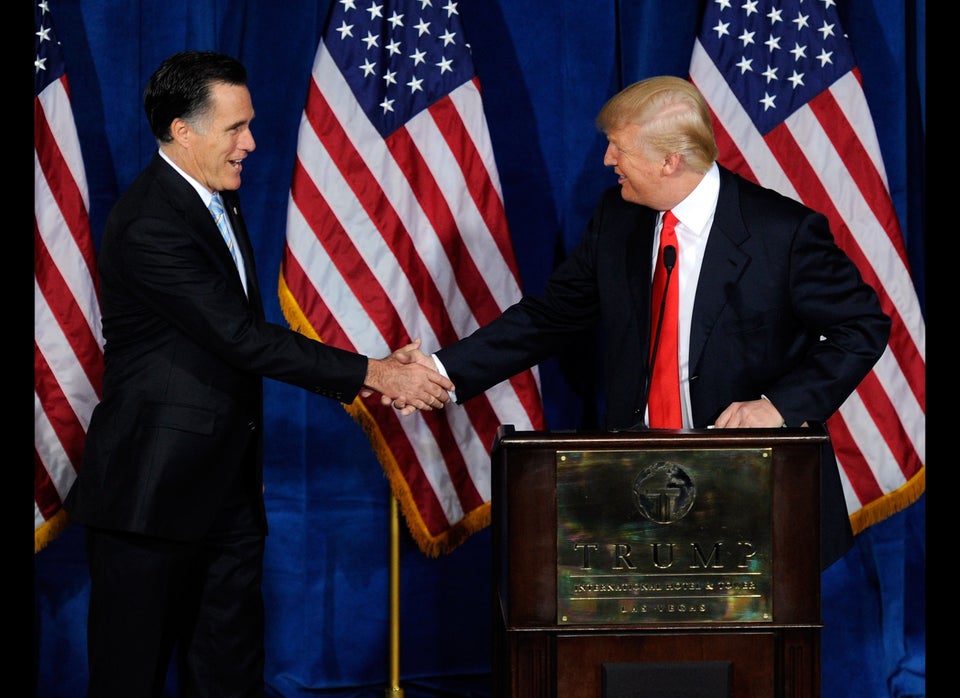 Mitt Romney's Greatest Hits
Popular in the Community