Mitt Romney joined a chorus of politicians on Tuesday decrying the NFL's replacement referees after a blown call on "Monday Night Football" cost the Green Bay Packers a close game and triggered a national uproar.
Interviewer: What would you do about those referees in the NFL? Would you order them back to work?

Romney: Ha ha ha ha ha, I'd sure like to see some experienced referees, with NFL experience, come back out to the NFL playing fields.

Interviewer: Paul Ryan called those refs out today. [Romney: ha ha ha ha] Are you glad that he did that?

Romney: Ha ha, That's just fine. Paul was very angry that the Green Bay Packers, he believes, won, and the referees took it away from them, ha ha ha.
Romney's running mate, Rep. Paul Ryan (R-Wis.), sounded off earlier Tuesday, saying it was "time to get the real refs back," while adding a sideways dig at President Barack Obama. "It reminds me of President Obama and the economy," Ryan said. "If you can't get it right, it's time to get out."
The NFL referees' union is embroiled in a bitter contract dispute with the NFL, which has left them locked out of their jobs all season. The sticking point, as HuffPost's Dave Jamieson reported on Tuesday, appears to be the referees' pension packages:
The referees' union and NFL team owners remain at odds on several issues -- pay, staffing levels and the arbitration system, to name a few. But Scott Green, the referee who's head of the NFL Referees Association, says there's one proposal above all others that he and his colleagues can't manage to swallow: the league wants to freeze their long-running pension plans and switch them to less attractive 401(k)-style retirement plans.

"The key is the pension issue," Green told HuffPost, adding that the pensions have been around since the mid-1970s. "A lot of our guys have made life-career decisions based on assuming that pension would be there."

[…]Indeed, when HuffPost asked NFL Commissioner Roger Goodell to address the pension issue on Wednesday, he didn't argue that the league's retirement contributions to referees had grown too onerous. Instead, he simply noted the fact that American workers in general are losing their defined benefit pensions. Even Roger Goodell, Goodell noted, doesn't enjoy such a pension plan.
Before You Go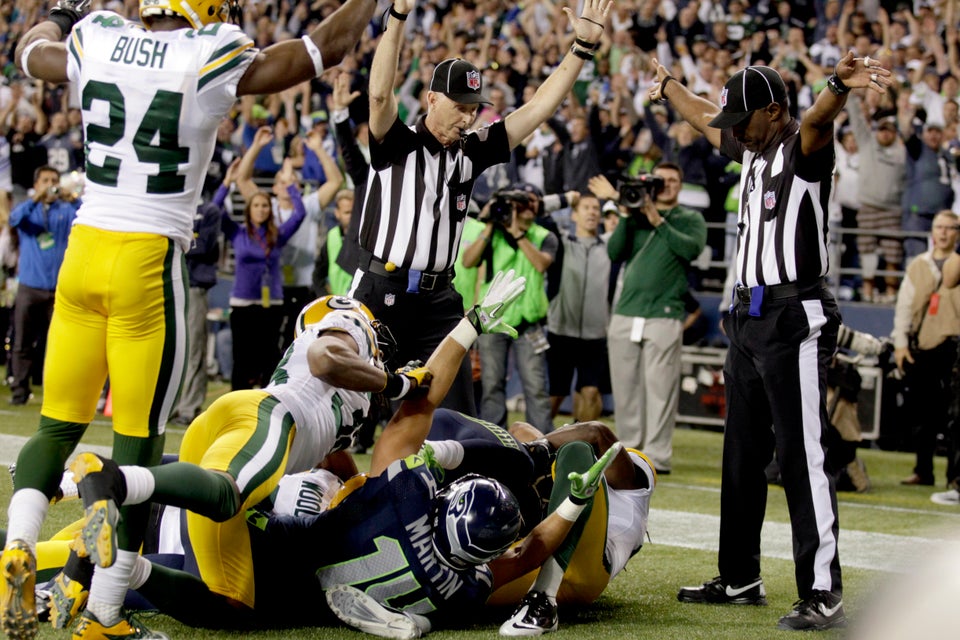 Green Bay Packers v Seattle Seahawks
Popular in the Community