Mitt Romney publicly distanced himself from the National Rifle Association on Wednesday afternoon, though he declined to specify the policies on which he and the gun lobby disagreed.
"There are differences between myself and the NRA," he told NBC's Brian WIlliams, according to a transcript provided by the network. "On many issues, we -- we share a common commitment to the Second Amendment and the right of people to bear arms. But I'm sure from time to time there'll be issues where -- where they and I might part. I -- I don't have one for you right now. But -- but their agenda is not entirely identical with my own. I -- I don't know that I line up 100% with the -- with almost anybody."
Later in the interview, Romney discussed his preference for background checks for gun purchasers, though without addressing a loophole that allows many people to purchase firearms at gun shows without being subject to such screenings.
"There have been -- in the past, there has been an effort to say, 'Let's do background checks on people who seek to obtain -- weapons.' And those kinds of background checks are often times able to find people who are disturbed or people who committed crimes in the past," he said. "And I've indicated that those kinds of background checks -- consistent with the law -- can help prevent a crime."
The interview marks one of the first -- and certainly the most notable -- instances in which Romney has sought distance from aspects of the Republican platform since becoming the party's likely nominee for president, even if he left enough wiggle room to avoid alarming the NRA.
Williams asked Romney what he thought would be an appropriate response to the shooting that took place in Aurora, Colo. last Friday. On the broad issue of whether or not gun control legislation should be introduced, he sided with the Obama administration in arguing that changes should be made through existing law.
"I don't see a new piece of legislation, which is gonna keep someone, for instance, who was building bombs from building bombs, given the fact we already have that legislation," said Romney. "He's not allowed to do what he was doing. Just -- just having a law saying someone can't do a bad thing doesn't always keep a person from doing a bad thing."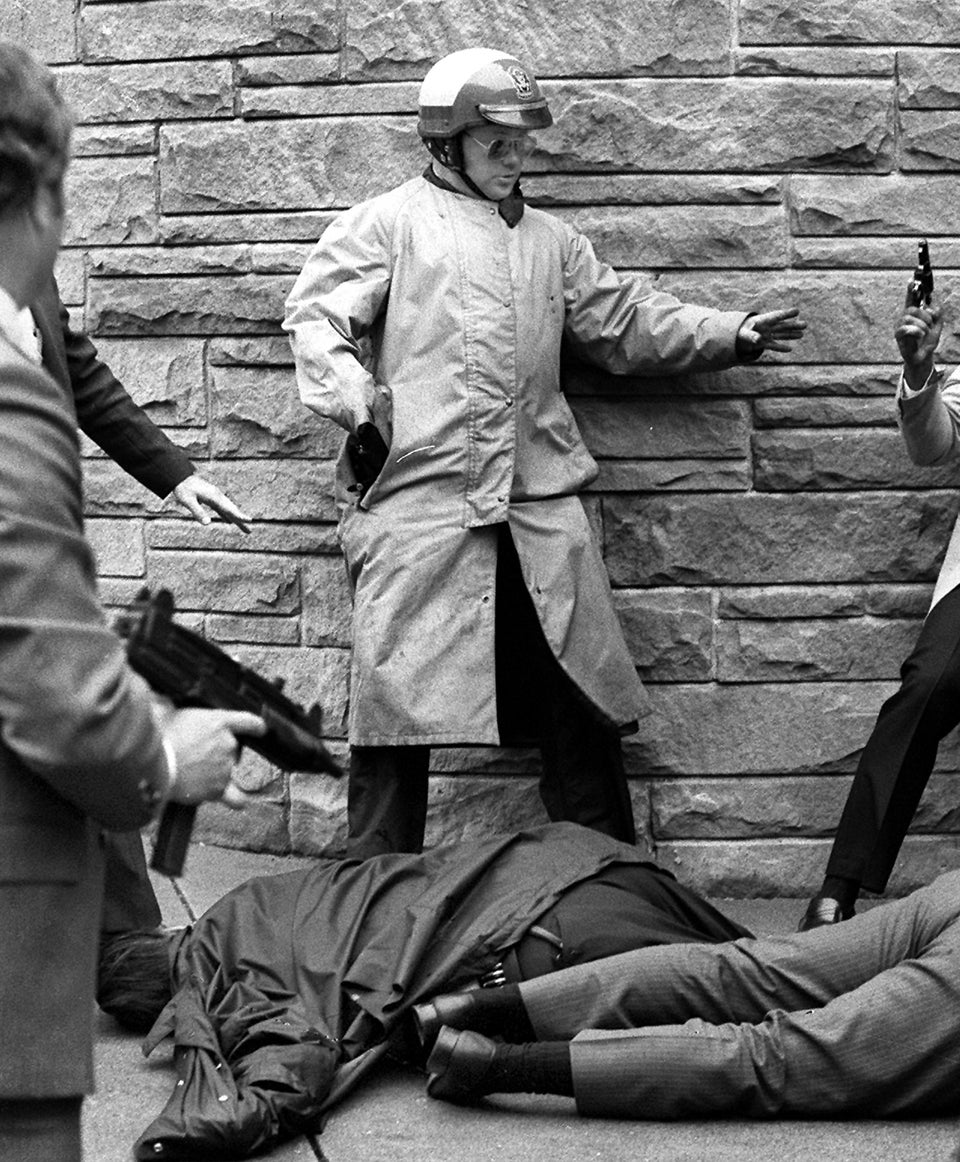 Pivotal Moments In The Federal Gun Control Debate
Popular in the Community