Former Massachusetts governor and 2012 presidential candidate Mitt Romney (R) said President Barack Obama could boost former Secretary of State Hillary Clinton's chances in the 2016 election if he strikes a nuclear deal with Iran.
In a USA Today op-ed published Friday, Romney expressed his disapproval for a potential deal, but said a deal would appear to be a "political home run."
"The president would look, well, presidential," Romney wrote. "An agreement would also boost the prospects for Hillary Clinton: achievement by association."
Romney encouraged Obama to listen to Israeli Prime Minister Benjamin Netanyahu, arguing the president was wrong to say the Israeli leader offered no valuable alternative to nuclear talks in his Congressional address earlier this month.
"What he has to say on the subject could well be more well-informed than that, say, from Jon Stewart, or even from an overly agitated Rep. Nancy Pelosi," Romney wrote.
A group of Republican senators sent a letter to Iranian leaders earlier this week, warning them against a nuclear deal with Obama. The president said he was "embarrassed" for the Republicans who signed the letter, calling the action "unprecedented."
Read Romney's entire op-ed here.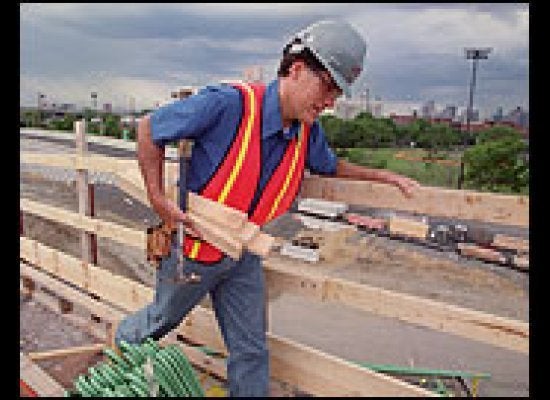 Mitt Romney Spends The Day As Multiple Blue Collar Workers
Popular in the Community