UPDATE: 8:45 p.m. -- A Romney aide told the National Review that he does not support the Affordable Care Act's ban on discriminating against people with pre-existing conditions, despite suggesting on "Meet the Press" that he supported that part of the law.
Instead, the aide added, there has been no change in the Republican nominee's position. "[I]n a competitive environment, the marketplace will make available plans that include coverage for what there is demand for," the aide said. "He was not proposing a federal mandate to require insurance plans to offer those particular features."
WASHINGTON -- Mitt Romney said on Sunday that if he were elected president he would keep portions of President Barack Obama's signature health care law, a seemingly abrupt turn on an early campaign promise.
"Well, I'm not getting rid of all of health care reform," the former Massachusetts governor said in an interview with NBC's "Meet the Press." "Of course there are a number of things that I like in health care reform that I'm going to put in place. One is to make sure that those with pre-existing conditions can get coverage. Two is to assure that the marketplace allows for individuals to have policies that cover their family up to whatever age they might like. I also want individuals to be able to buy insurance, health insurance, on their own as opposed to only being able to get it on a tax advantage basis through their company."
The comments mark the latest chapter in Romney's tortured history with respect to federal health care reform. The Republican presidential nominee once envisioned the health care plan he passed in Massachusetts as a model for the nation. As a candidate for president in 2012, however, he has pledged to repeal the entirety of Obama's Affordable Care Act, a law very much based on Romney's Mass-Care model.
In his "Meet the Press" interview, Romney again pledged repeal of the law. But the suggestion that he would pass some of its individual provisions later in his term complicates that pledge.
"I say we're going to replace Obamacare," Romney said. "And I'm replacing it with my own plan. And even in Massachusetts when I was governor, our plan there deals with pre-existing conditions and with young people."
While that may be true, the Romney campaign has said in the past his federal plan wouldn't include such a provision.
Earlier this election, his campaign laid out a policy that ensures that a person who is covered by an employer and switches jobs could not be discriminated against because of a pre-existing condition during that job switch. The Obama campaign argued that that's already law. But the bigger question left unanswered was: what happens to those people just entering the labor market with a pre-existing condition? Would Romney pass laws prohibiting discrimination by insurance companies against them?
In a statement to The Huffington Post in June, Romney spokeswoman Andrea Saul confirmed that -- contra what Romney said Sunday -- he would not pass such a law, but rather push reforms to help alleviate the problem at the state level:
Fixing our health care system means making sure that every American, regardless of their health care needs, can find quality, affordable coverage. That is why Governor Romney supports reforms to protect those with pre-existing conditions from being denied access to a health plan while they have continuous coverage. And for those purchasing insurance for the first time, he supports reforms that empower states to make high risk pools more accessible by using cost reducing methods like risk adjustment and reinsurance. Beginning on his first day in office, Governor Romney is committed to working with Congress to enact polices like these that protect Americans' access to the care they need.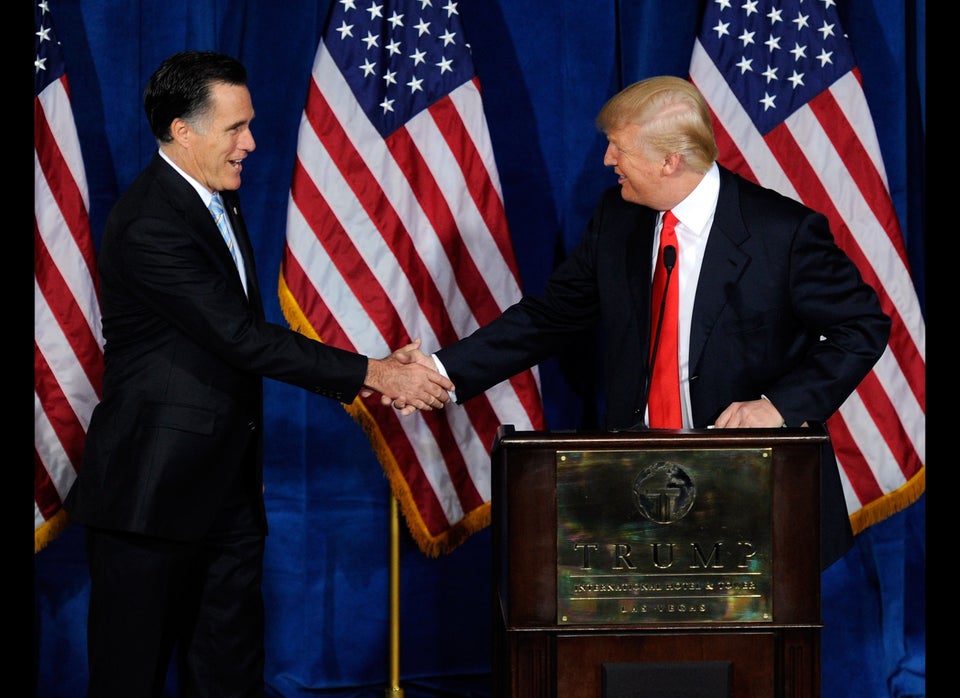 Mitt Romney's Greatest Hits