 WASHINGTON -- Republican presidential hopeful Mitt Romney loves to talk about his role salvaging the 2002 scandal-tarnished Winter Olympics in Salt Lake City. It's one of the only items on his resume that he will discuss without hesitation. He's so proud of the accomplishment, he wrote a book about it called "Turnaround: Crisis, Leadership, And The Olympic Games."
His Olympics success was pivotal in his winning run for Massachusetts governor in 2002, and it may turn out to be just as important in his current campaign for the presidency. It's why he plans on cheering from the good seats when the opening ceremonies commence for the summer games in London this week.
But when it comes to the retelling of his Olympics story, Romney never mentions the L word. Lobbyist.
Romney wasn't just the head of the Salt Lake Organizing Committee. Romney was also a registered lobbyist for the organization, Utah state records show.
Romney last worked as a lobbyist on Dec. 31, 2000, according to a spokesman for the state lieutenant governor, who oversees the registry.
As a lobbyist and president of the Salt Lake Organizing Committee, Romney didn't just stabilize the balance sheet. He brought in a record $1.3 billion in federal dollars for Salt Lake City's games and more from Utah. In 1996, the Atlanta Summer Olympics cost U.S. taxpayers $609 million. The Salt Lake Tribune wrote in March 2000: "If charming state lawmakers were an Olympic event, Mitt Romney would be draped in a flag about now, singing the national anthem."
After winning support from Utah's Legislature for Olympics projects, Romney told reporters that "hosting the world is obviously bigger than SLOC can do alone. The Legislature recognizes they are a critical partner. I am very pleased they have confidence in us and confidence in our plans."
The Romney campaign did not respond to multiple requests for comment about Romney's Olympics role as a registered lobbyist.
While Romney has since ignored his lobbyist history, he attacked his primary opponents for lobbying. He assailed challenger Newt Gingrich for working a Washington lobbyist. "Well, what's he been doing for 15 years? He's been working as a lobbyist, yeah, he's been working as a lobbyist and selling influence around Washington," Romney told a crowd in Florida during the primary. The Romney campaign leveled similar charges against Sen. Rick Santorum, questioning his role as a lobbyist in Pennsylvania.
Former Salt Lake City Olympics organizers give Romney high marks on his lobbying skills.
Robert Garff, former chairman of the board of the SLOC, told The Huffington Post that Romney was instrumental in winning federal money. "He was able to acquire funding to remodel some of the infrastructure -- the roads," Garff explained. "That helped immensely to reduce the traffic strain. He was also able to help [with] security."
The games ended up becoming a boondoggle for pet projects. Sydney Fonnesbeck, a former Salt Lake City Council member who worked on various Olympics-related committees, insisted the federal funds went for legitimate purposes. Still, she added, "For those of us who live here, if the Olympics is the excuse we need to get it done, we said, 'Let's do it.'"
The Democratic National Committee is already running ads quoting Sen. John McCain's (R-Ariz.) complaints at the time. He slammed the federal spending on the Salt Lake games as an "incredible pork-barrel project" and a "rip-off of the taxpayers." McCain went further calling the spending a "disgrace" and pushed for a federal investigation.
The federal spending was lavish. And much of it benefited private interests. In its definitive December 2001 investigation, Sports Illustrated documented shady spending and taxpayer-funded bridges-to-nowhere, including a millionaire developer receiving federal cash to build a road, and a billionaire ski resort owner gobbling up public land with federal assistance. Taxpayers spent $12 million on two temporary parking lots. Romney's committee spent $3 million in federal money building a fence and adding security around a medical center to protect patients from Olympics crowds. Another $1 million was spent on a weather forecasting system.
"With all the skill, grace and precision of a hockey team on a power play, Utah's five-member congressional delegation has used the Olympics to drain money from an unprecedented number of federal departments, agencies and offices -- some three dozen in all, from the Office of National Drug Control Policy to the Agriculture Department," wrote famed investigative reporters Donald L. Barlett and James B. Steele in Sports Illustrated.
Just as he was beginning his run for Massachusetts governor in 2002, Romney testified under oath before a Massachusetts commission over a residency dispute. According to a transcript obtained by HuffPost, he told the commission: "I spent a great deal of time meeting with the federal government" while working on the Olympics.
The Salt Lake Tribune suggested Romney held onto his lobbying registration longer than state records reflect. His lobbying days ended when controversy began brewing over a second bribery-style Olympics scandal.
"Salt Lake Organizing Committee President Mitt Romney and his top lieutenants have suddenly canceled their state lobbyist licenses," the newspaper reported in January 2002. "The withdrawal of lobbying registrations for six SLOC officials was requested in late December, just weeks before the opening of the Utah Legislature and at the same time rumors abound of lawmakers being offered free Olympic event tickets. State law says businesses with registered lobbyists must report gifts to lawmakers, while it is unclear about other organizations that donate freebies to legislators."
During Romney's campaign for Massachusetts governor following the games, he boasted of his lobbying abilities. "I'm in favor of getting more money from the federal government. ... We need to do a better job getting money from Washington," he said. "And I'm going to go after the transportation department and get more money there if at all possible. I was successful in doing that in organizing the Olympics -- got record funds from the federal government. I'll do that here."
Of course, Romney made no mention of the L word.
Before You Go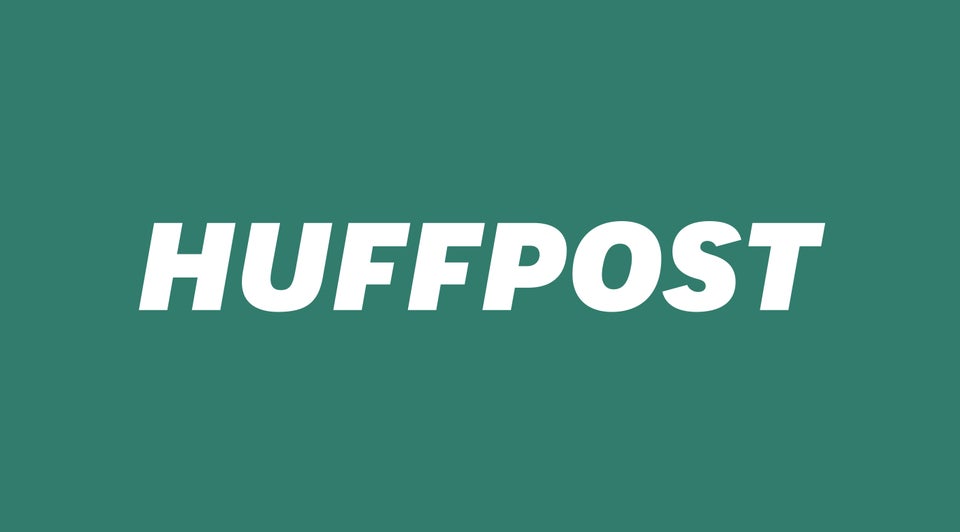 Romney Campaign Ads
Popular in the Community