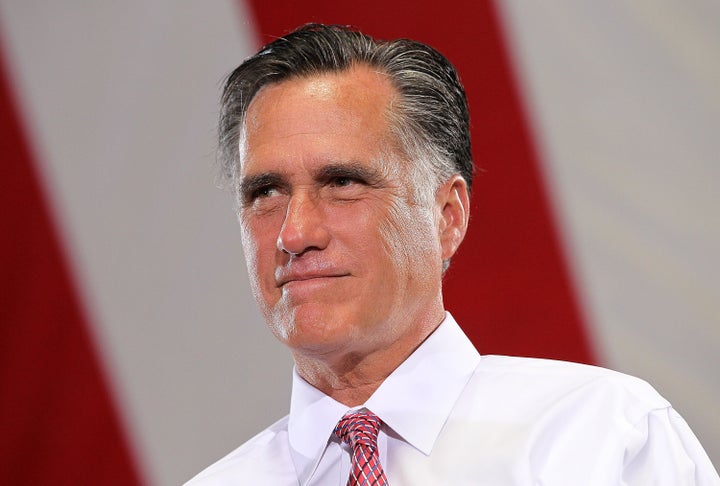 Mitt Romney addressed mounting pressure for him to release additional years of tax returns on Tuesday, telling National Review Online that he was not eager to give the Obama campaign more fodder for attacks.
"In the political environment that exists today, the opposition research of the Obama campaign is looking for anything they can use to distract from the failure of the president to reignite our economy," Romney said. "I'm simply not enthusiastic about giving them hundreds or thousands of more pages to pick through, distort, and lie about."
On Tuesday, the Obama campaign, the Democratic National Committee and an allied opposition research group simultaneously released videos slamming Romney for not releasing more tax returns.
All three videos hit at the same theme: Romney's obstinacy on tax returns has become a crippling problem for his campaign and one that Democrats are intent on compounding. Romney has released his completed return for 2010 and his estimated return for 2011, showing an effective 2010 tax rate of 13.9 percent and financial accounts in Switzerland, Bermuda and the Cayman Islands.

"Until he releases additional years of tax returns, the American people won't know why he kept his finances offshore in the Cayman Islands and set up a shell corporation in Bermuda," emailed Ben LaBolt, Obama's campaign press secretary. "Romney would be the first nominee in decades to release only one full year of tax returns. He recently said that his campaign has "put out as much as we're going to put out" -– which makes you wonder: What is Mitt Romney hiding?"
Romney has been adamant in his refusal to release more returns. During a rare network television appearance last Friday, he said he would only be releasing one more year of tax returns.
In an earlier interview with Radio Iowa's O. Kay Henderson, Romney said his offshore investments were managed by a blind trust and that he had no knowledge of their whereabouts.
"I don't even know where they are," he said.
The National Review Online also questioned Romney on his offshore bank accounts, which are frequently criticized by the Obama campaign.
The explanation offered by the former Massachusetts governor? "The world of finance is not as simple as some would have you believe."
REAL LIFE. REAL NEWS. REAL VOICES.
Help us tell more of the stories that matter from voices that too often remain unheard.
BEFORE YOU GO
PHOTO GALLERY
Romney Campaign Ads