 Nearly 30 percent of respondents -- who include current and former senior staff from the U.S. Department of Education, White House, Congress and think tanks -- felt that parents and students were the ones who really lost in the week-and-a-half-long Chicago teachers strike, while 62 percent believe the teachers union emerged victorious.
Asked to respond to last Wednesday's first presidential debate at the University of Denver, the majority of insiders awarded Romney a "B" for his comments on education, while Obama received a "C" rating. While most are of the opinion that the two candidates do not differ considerably on education policy, they suggest one area of bipartisan agreement.
Overall, two-thirds of those surveyed thought that Romney delivered the more effective message on education during the first debate.
Last month during the Republican and Democratic National Conventions, most insiders remained unconvinced that the Democratic and Republican platforms will have any real effect on education policy. Almost 80 percent believe the inclusion of the Common Core standards in the Democratic platform will have a negative impact on linking federal policy and state cooperation.
Related
Before You Go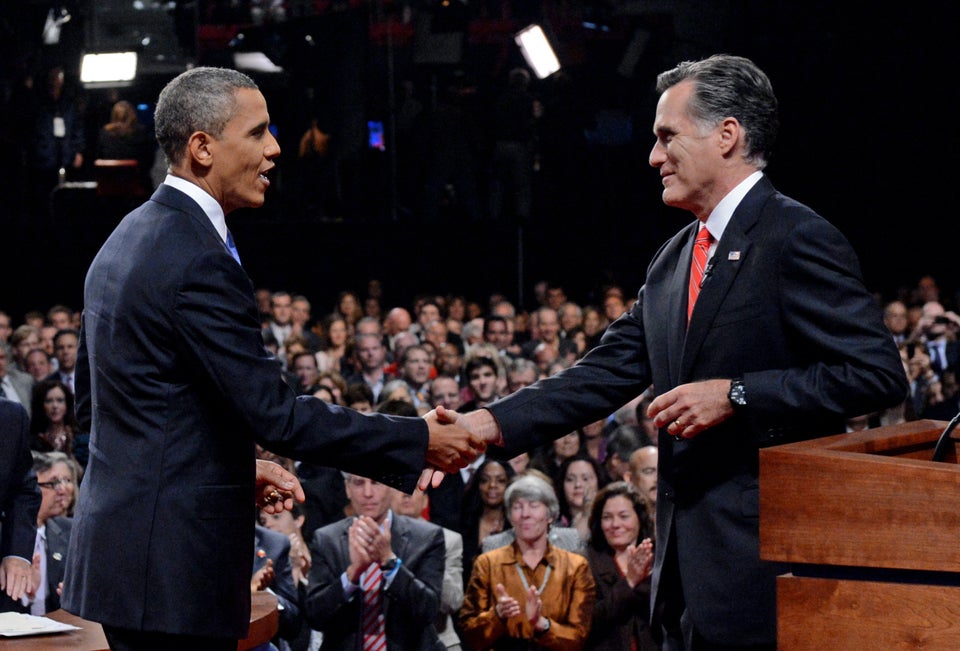 Obama v Romney
Popular in the Community