Republican presidential nominee Mitt Romney and his running mate, Rep. Paul Ryan (R-Wis.), stressed in interviews on Sunday that they would offset tax cuts for the wealthy by closing tax loopholes. But pressed on which loopholes they would close, both of them dodged the question.
"We think the secret to economic growth is lower tax rates for families and successful small businesses by plugging loopholes," Ryan told George Stephanopoulos on ABC's "This Week." "Now the question is not necessarily what loopholes go, but who gets them. High income earners use most of the loopholes. That means they can shelter their income from taxation."
When Stephanopoulos asked him why he has refused to be more specific about which loopholes he would plug, Ryan suggested that it's because he and Romney don't yet know. "George, because we want to have this debate in the public," he said. "We want to have this debate with Congress. And we want to do this with the consent of the elected representatives of the people and figure out what loopholes should stay or go and who should or should not get them."
Meanwhile, host David Gregory tried to get some specifics out of Romney in an interview on NBC's "Meet the Press." "Give me an example of a loophole you would close," Gregory said, after trying and failing several times to coax the candidate into giving specifics.
Romney couldn't give one. "Well, I can tell you that people at the high end, high income taxpayers, are going to have fewer deductions and exemptions," he said. "Those numbers are going to come down. Otherwise they'd get a tax break. And I want to make sure people understand, despite what the Democrats said at their convention, I am not reducing taxes on high income taxpayers."
Romney has faced criticism for avoiding listing the specifics of his economic plan, including which tax deductions he'd cut, which he has said is part of his political strategy. The Democrats "would love to have me specify one or two so they could amass the special interest to fight that effort," he told Time magazine in August.
Before You Go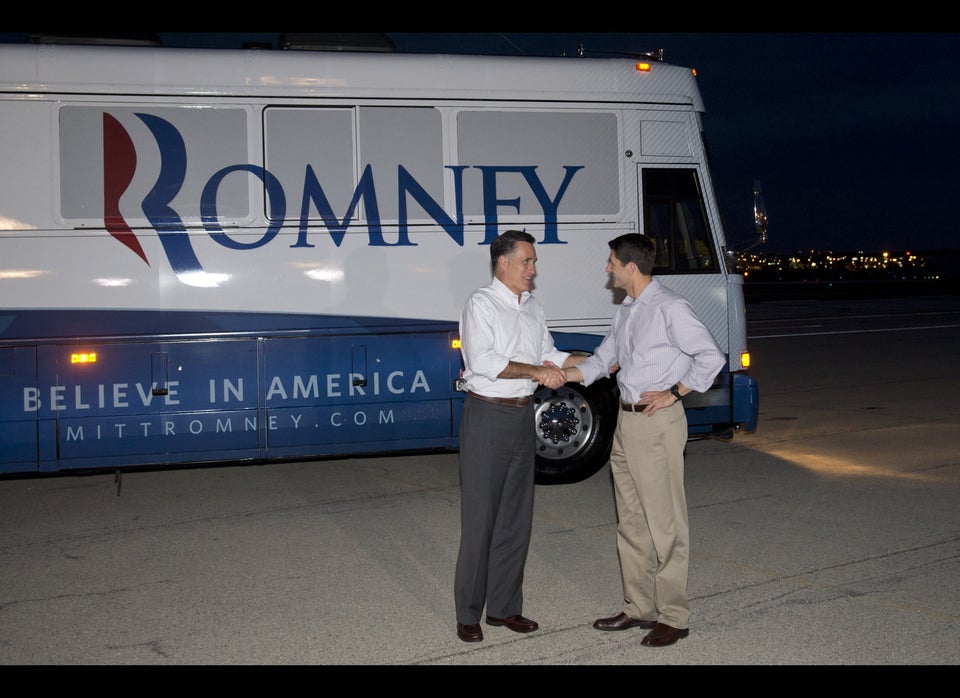 Romney-Ryan 2012 Soundtrack
Popular in the Community