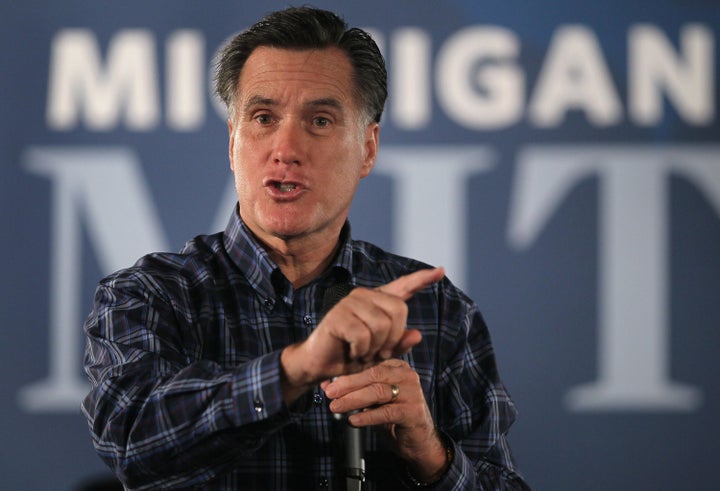 GOP presidential hopeful Mitt Romney's position on payroll tax cuts took another turn on Monday.
The New York Times reports that Romney came out in favor of a one-year extension, lending support to a policy that has been a President Obama staple.
"I would like to see the payroll tax cut extended just because I know that working families are really feeling the pinch right now," he said on a conservative radio talk show.
The former Massachusetts governor's ideas on this issue have lacked consistency at times. Back in October, he dismissed the notion of an extension as a "temporary little Band-Aid", saying that he wanted to "fundamentally restructure America's foundation economically."
In November, Romney's stance started to waver. When asked during a GOP debate if he would extend the payroll tax cuts, he had a more positive lean, telling viewers "I want to keep our taxes down. I don't want to raise any taxes anywhere. I'm not looking to raise taxes. What I'm looking to do is to cut spending."
Monday marked a new segment in the payroll tax talks, as Democrats offered a second plan for an extension. This version included a smaller tax on the wealthy to help pay for the middle-class tax cut.
On the other side of partisan lines, a prominent GOP face gave some clues as to what it might take for the payroll tax break to go through. Sen. Jon Kyl (R-Ariz.), the No. 2 Republican in the Senate, hinted on Monday toward an extension of wealthy tax breaks to offset the middle-class initiative. Kyl pointed to last year's scenario when Democrats extended the Bush-era and estate tax cuts to ensure that the payroll tax cuts went through.
"As I said a year ago, I was willing to support the extension of it because we extended the other tax rates as well," Kyl said. "[If] we do that again, obviously it's something that I would be supportive of."