 The importance of Ann Romney's strong speech was highlighted Tuesday night by the release of an ABC News/Washington Post poll that found Mitt Romney's popularity falling going into the Republican National Convention.
According to the survey, Romney's favorability among Americans was down to 35 percent, versus 51 percent who have an unfavorable opinion of the GOP presidential nominee. Of those in the unfavorable category, 31 percent said they had "strongly" unfavorable opinions of Romney.
President Barack Obama's favorability rating was at 50 percent in the poll, while 44 percent of those polled rated the president as unfavorable.
The survey illustrates what is perhaps Romney's greatest challenge to overcome if he is to win the presidency: Many people still do not like him, even after he's been campaigning for the top job for years.
The campaign took a step towards countering that problem with Ann Romney's glowing presentation of her husband as a father and successful businessman who started out with her living in a basement apartment.
The survey was conducted between Aug. 22 and Aug. 26, and has a margin of error of plus or minus 3.5 percentage points.
Before You Go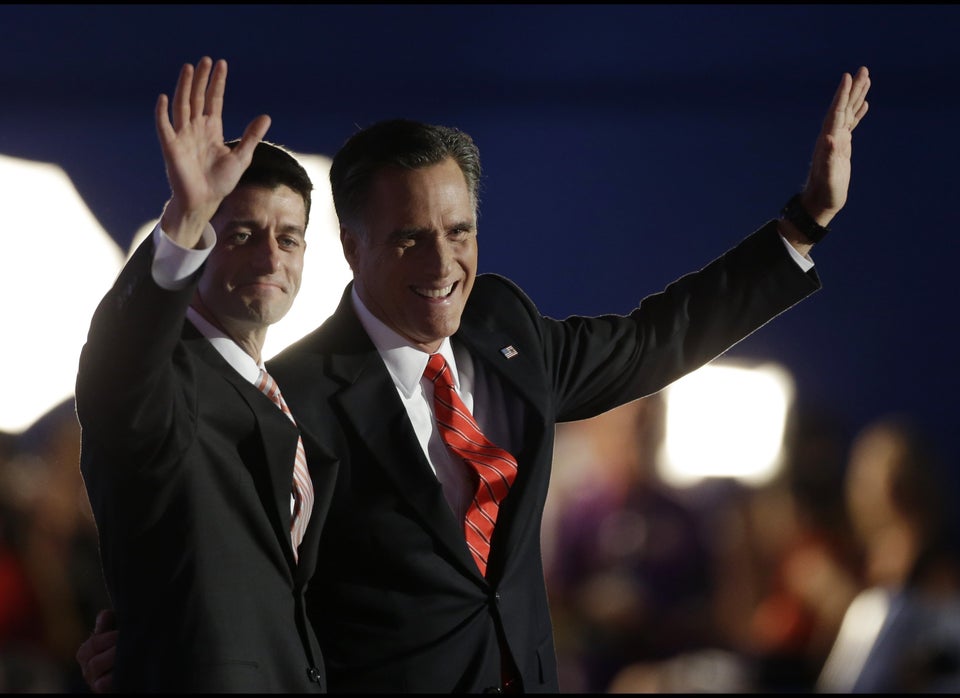 Republican National Convention 2012
Popular in the Community