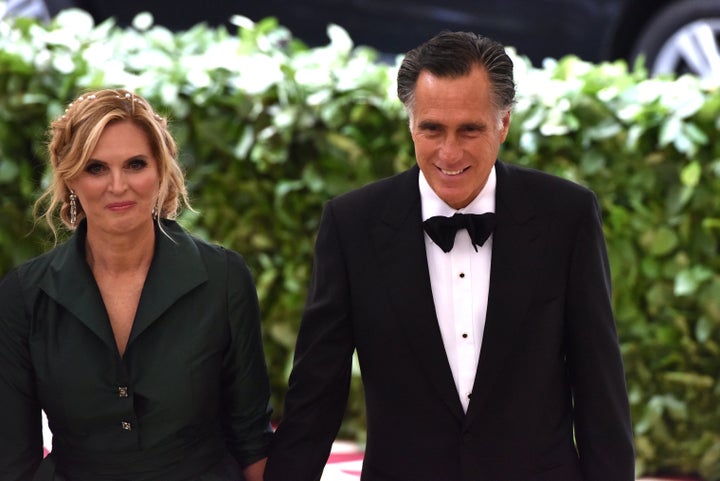 Mitt Romney, who is running for the U.S. Senate from Utah, has had a hit-or-miss relationship with President Donald Trump over the years. In the 2016 presidential primary, Romney was at the forefront of the "Never Trump" movement. But now the president has endorsed him over in the Republican primary race.
Of course, that doesn't make them BFFs.
"I don't think that I would point to the president as a role model for my grandkids on the basis of his personal style," Romney said earlier this week in an interview with NBC News.
Romney also revealed this week that he did not vote for Trump in the 2016 general election for president.
"I wrote in the name of a person who I admire deeply, who I think would be an excellent president," Romney told the Deseret News and KSL editorial boards. "I realized it wasn't going to go anywhere, but nonetheless felt that I was putting in a very solid name."
That person was his wife, Ann Romney, he said.
Popular in the Community