UPDATE: Oct. 24, 12:00 p.m. -- Mitt Romney's campaign confirmed that he still supports Richard Mourdock and has not asked Mourdock's campaign to pull the ad Romney made in support of his Senate candidacy.
"Gov. Romney disagrees with Richard Mourdock, and Mr. Mourdock's comments do not reflect Gov. Romney's views," Romney campaign spokeswoman Andrea Saul said in an email. "We disagree on the policy regarding exceptions for rape and incest but still support him."
Mitt Romney distanced himself from Indiana GOP Senate candidate Richard Mourdock's suggestion that pregnancy resulting from rape is "something God intended."
Mourdock made the comment in a debate Tuesday night in defining his opposition to abortion even in cases of rape.
"The only exception I have to have an abortion is in the case of the life of the mother," Mourdock said, facing off against Democratic rival Rep. Joe Donnelly. "I struggled with it myself for a long time, but I came to realize life is that gift from God. I think that even when life begins in that horrible situation of rape, that it is something that God intended to happen."
The Romney campaign moved swiftly to disavow the remarks.
"Romney disagrees with Richard Mourdock's comments, and they do not reflect his views," the Republican presidential nominee's camp said in a statement.
"God creates life, and that was my point," Mourdock said in a statement. "God does not want rape, and by no means was I suggesting that He does. Rape is a horrible thing, and for anyone to twist my words otherwise is absurd and sick."
Mourdock unseated veteran Republican Sen. Richard Lugar in the May primary, and has battled Donnelly for the longtime senator's supporters since. Abortion has been a touchy issue for the candidates, with Mourdock accusing Donnelly of lacking strength on the issue because Donnelly backed the health care reform law. Donnelly has criticized a requirement that ensures women can get birth control, even when their employer objects to contraception.
Democratic National Committee Chair Rep. Debbie Wasserman Schultz (D-Fla.) on Tuesday called Mourdock's comments "outrageous and demeaning to women." She urged Romney to denounce the comments and to pull his ad for Mourdock off the air:
Richard Mourdock's rape comments are outrageous and demeaning to women. Unfortunately, they've become part and parcel of the modern Republican Party's platform toward women's health, as Congressional Republicans like Paul Ryan have worked to outlaw all abortions and even narrow the definition of rape. As Mourdock's most prominent booster and the star of Mourdock's current campaign ads, Mitt Romney should immediately denounce these comments and request that the ad featuring him speaking directly to camera on Mourdock's behalf be taken off the air.
The Obama campaign did not immediately return a request for comment, but senior campaign strategist David Axelrod tweeted an article about Mourdock's comments, referring to the Senate candidate as "Mitt's man."
Romney's running mate, Rep. Paul Ryan (R-Wis.), also endorsed Mourdock's Senate bid at an Indiana fundraiser last month.
"Please, please send us Richard Mourdock," Ryan told more than 100 supporters. "We need this man in the United States Senate."
Ryan's campaign didn't return a request for comment Tuesday night.
UPDATE: Oct. 24 -- While Romney has remained silent on whether he continues to support Mourdock, the National Republican Senatorial Committee is standing behind him. Sen. John Cornyn (R-Texas), who chairs the committee, came to Mourdock's defense on Wednesday.
"Richard and I, along with millions of Americans -- including even Joe Donnelly -- believe that life is a gift from God," he said in a statement. "To try and construe his words as anything other than a restatement of that belief is irresponsible and ridiculous."
Sen. Patty Murray (D-Wash.), the chair of the Democratic Senatorial Campaign Committee, issued a harsh statement calling on the Republican Party to stop "coddling" the "dangerous views" of Tea Party-backed candidates. She added that Romney is right to distance himself from Mourdock but echoed calls from Democrats to have his ad endorsing Mourdock's Senate bid removed from the air:
While Mitt Romney is rightly distancing himself from Richard Mourdock today, his ad endorsing Mourdock's extreme candidacy continues to air in Indiana. If Mitt Romney is serious about repudiating these heinous views on rape, he will take down this ad immediately. National Republicans cannot paper over Richard Mourdock's heinous views on rape. Enough is enough. The Republican Party needs to stop the coddling and take a stand against the horribly offensive and dangerous views of the Tea Party and their extreme candidates.
The Romney campaign did not respond when asked if Romney's endorsement for Mourdock still stands, and if the campaign has any plans to have Romney's ad for Mourdock taken off the air.
The DNC released a new web video Wednesday juxtaposing Romney's endorsement of Mourdock with the Indiana Senate candidate's comments on rape, in a bid to paint Romney as "extremely conservative."
The video contains footage of Romney's ad for Mourdock, pointing out that it's the only ad the Republican presidential nominee has cut in support of a Senate candidate this election. It also includes a clip of Romney endorsing Mourdock at a rally in Indiana in August.
"This is a man that I want to see in Washington -- to make sure that we cannot just talk about changing things, but actually have the votes to get things changed," Romney had said to supporters.
Romney's endorsement, of course, came before Mourdock made his comments. But Democratic groups have shown that they are not about to let Romney distance himself from Mourdock so quickly -- at least not without dropping his endorsement for Mourdock entirely. Democratic super PAC American Bridge also released a web video linking Romney's endorsement to Mourdock's "extreme" views, going so far as to call it a "Romney-Mourdock ticket."
White House traveling press secretary Jen Psaki weighed in on Mourdock's comments while aboard Air Force One on Wednesday.
"The President felt those comments were outrageous and demeaning to women. This is a reminder that a Republican Congress working with a Republican president Mitt Romney would (feel) that women should not be able to make choices about their own health care," she said, according to the White House pool report.
"I think it is clear that Mitt Romney, that many Republicans who are running for office including him, including Mr Mourdock have very extreme positions on issues that women care deeply about in this country," she continued. "That if they have the opportunity to be partners, in the White House and the Senate, then that is something that women should have, and I think will have, concern about as they are going to the voting booth."
Meanwhile, Rep. Mike Pence (R-Ind.), who is running for governor of Indiana, called on Mourdock to apologize. "I strongly disagree with the statement made by Richard Mourdock during last night's Senate debate. I urge him to apologize," he said in a statement Wednesday.
Pence had been urged to enter the 2012 presidential race in part by social conservatives, and he won the 2010 Values Voters Summit straw poll for president. He declined and instead ran for governor, an office he is expected to win.
Before You Go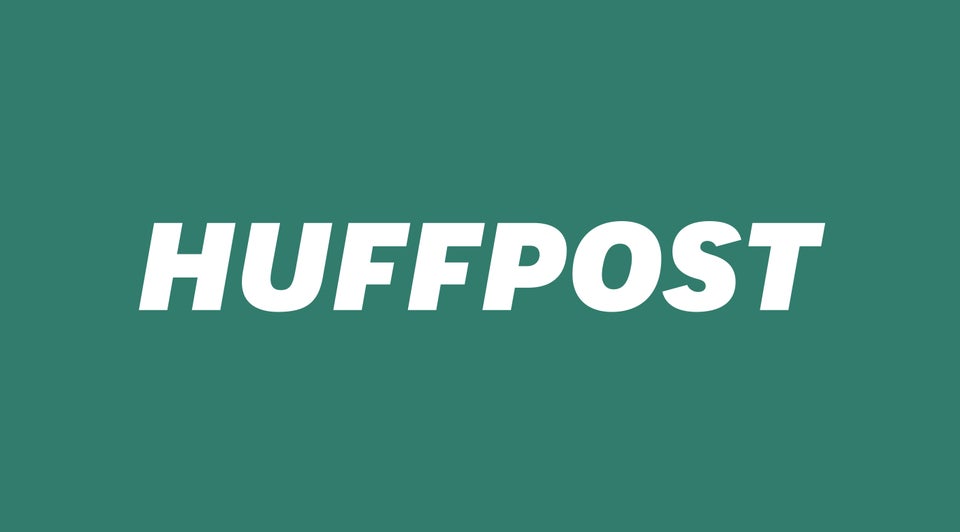 War On Women
Popular in the Community