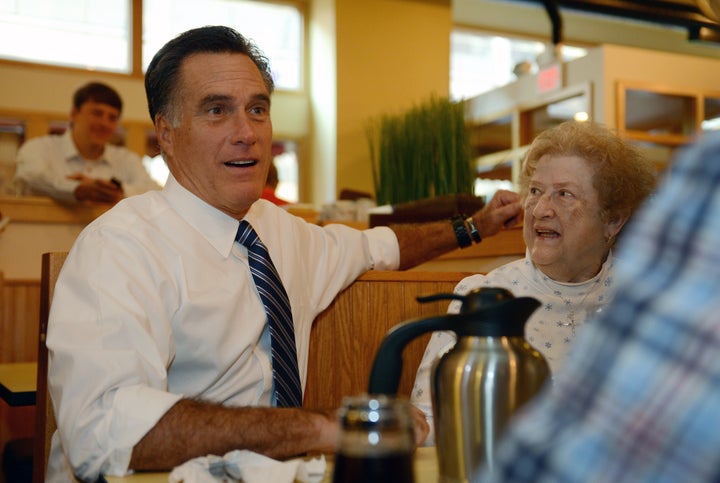 Mitt Romney refused to answer reporters' questions on Thursday about his support for Indiana Senate candidate Richard Mourdock, who has become the latest Republican to find himself in hot water over comments about rape and abortion.
Romney and Sen. Rob Portman (R-Ohio) stopped by a Cincinnati diner on Thursday morning. Bloomberg's Lisa Lerer and Reuters' Sam Youngman noted that when they attempted to ask the GOP presidential nominee about Mourdock, he repeatedly ignored their questions. Specifically, Romney avoided answering whether he wanted the ad pulled and if he would disavow Murdock's rape comments.
During Tuesday's Indiana Senate debate, Mourdock explained his belief that women should not have access to abortion, even in cases of rape or incest, stating, "I came to realize life is that gift from God. I think that even when life begins in that horrible situation of rape, that it is something that God intended to happen."
Romney has endorsed Mourdock, and his campaign cut an ad on Mourdock's behalf that also began running in Indiana on Tuesday. Romney's campaign has said the former Massachusetts governor disagrees with Mourdock's comments, but has not withdrawn the endorsement or asked that the ad stop running.
Democrats quickly pounced on Mourdock's comments, attempting to tie him to both Romney and other candidates. On Wednesday, the Obama campaign emailed its female supporters, pointing out, "Mitt Romney has made only one ad endorsing a U.S. Senate candidate in this election: Indiana Republican Richard Mourdock."
Nearly every Republican Senate candidate in a close contest contacted by The Huffington Post on Wednesday distanced themselves from Mourdock's remark.
It is the second time a GOP Senate candidate has made controversial comments about rape and abortion. In August, Rep. Todd Akin (R-Mo.) argued that women who are victims of "legitimate rape" are physically unable to become pregnant.
According to HuffPost Pollster's average of polls in the Indiana Senate race, Mourdock currently has a 4.9 percentage point lead over his competitor, Rep. Joe Donnelly (D-Ind.).
Sabrina Siddiqui contributed reporting to this article.
This post has been updated to clarify which questions Romney ignored in Cincinnati.
Before You Go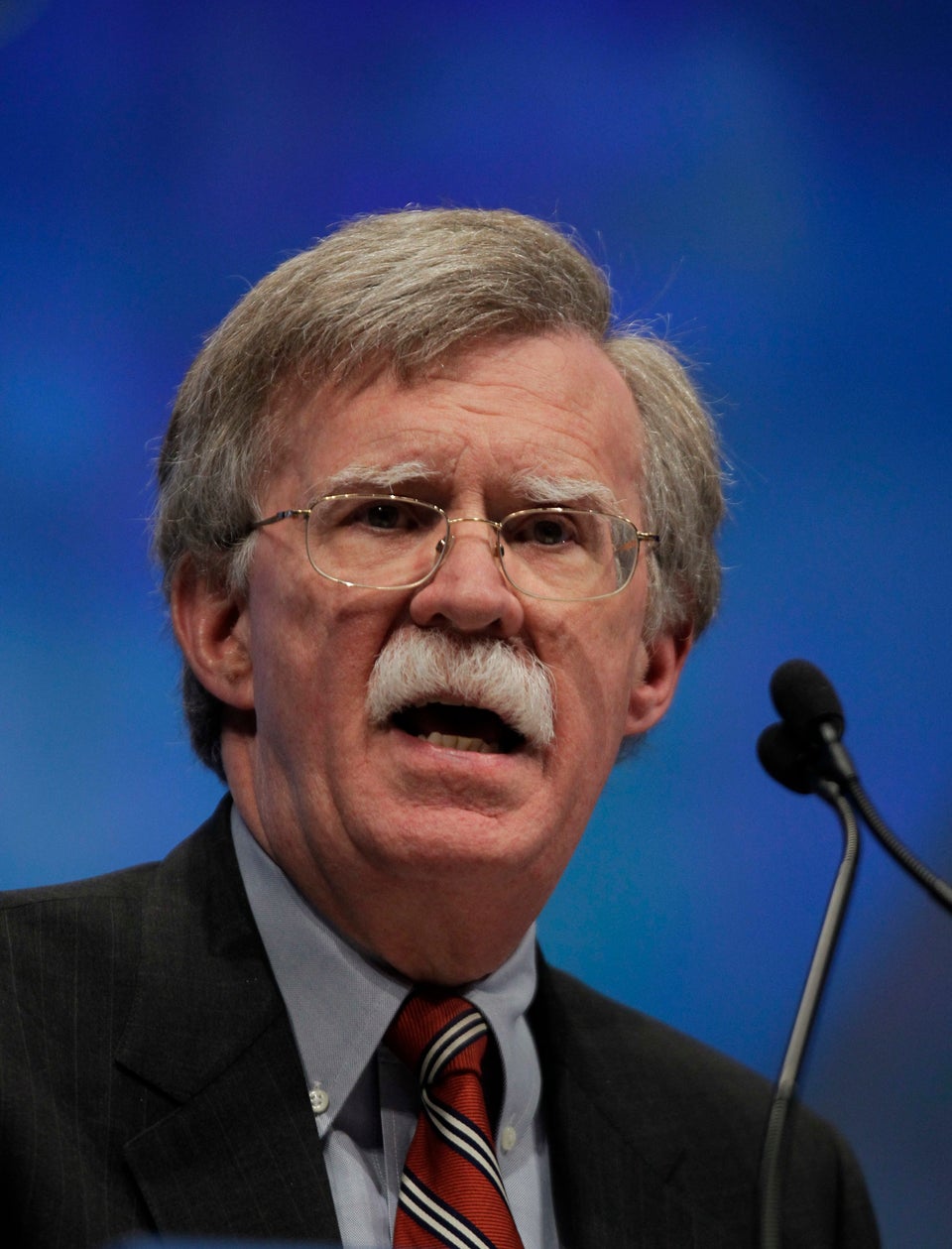 Romney's Fantasy/Nightmare Cabinet Draft
Popular in the Community