Former Republican presidential candidate Mitt Romney ripped a New Hampshire police commissioner for using a racial slur during a conversation about President Barack Obama.
Wolfeboro Police Commissioner Robert Copeland acknowledged using the slur in an email to fellow police commissioners this week.
"I believe I did use the 'N' word in reference to the current occupant of the Whitehouse," Copeland said in the email. "For this, I do not apologize — he meets and exceeds my criteria for such."
"The vile epithet used and confirmed by the commissioner has no place in our community," Romney said. "He should apologize and resign."
Before You Go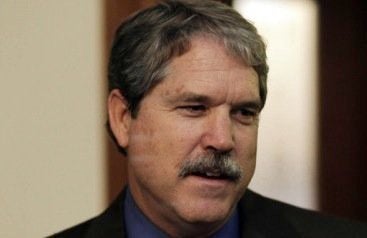 Racist Remarks Made By Politicians
Popular in the Community