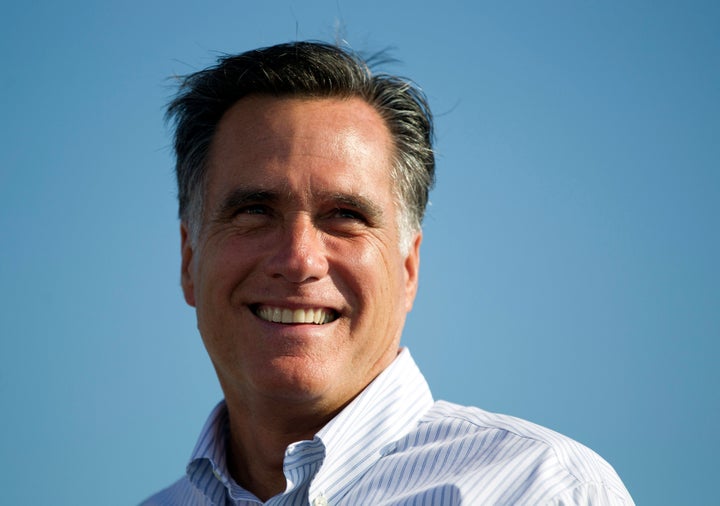 Mitt Romney may be known to most people in the country as the presumptive GOP presidential nominee, the former governor of Massachusetts and the co-founder of Bain Capital. But in his own heart, he's just an author. And he's self-employed.
When people donate more than $200 to a candidate or committee, they are required to provide a bit of personal information for the Federal Elections Commission: name, address, occupation and employer go along with how much money they donate.
According to his June campaign filing, Romney and his wife, Ann, each donated $2,500 to the Romney for Victory Committee -- a joint fundraising account for the campaign and the Republican National Committee -- which was then transferred to Romney for President on May 15.
Ann, who has been outspoken about her stay-at-home-mom status, not surprisingly lists herself as a "homemaker."
Romney, however, lists himself as "self-employed." His occupation? "Author."
The former governor is now apparently digging deeper into his passion for writing, since on his 2011 income tax return, he listed a broader principal profession: "independent artists, writers, performers."
In June 2011, however, Romney told a group of unemployed Floridians that he was "also unemployed."
Looks like he's gotten back on his feet in the past year.
Paul Blumenthal contributed reporting.
Below, great Mitt moments, as explained through the medium of song:
PHOTO GALLERY
Mitt Romney's Greatest Hits
REAL LIFE. REAL NEWS. REAL VOICES.
Help us tell more of the stories that matter from voices that too often remain unheard.
BEFORE YOU GO