During a visit to NBC's "Late Night with Jimmy Fallon" on Friday, former Republican presidential hopeful Mitt Romney helped the soon-to-be "Tonight Show" host and The Roots slow jam the news, as he has done with the likes of President Obama, Brian Williams and Chris Christie in the past.
"You gotta listen to the Mitt man," Fallon crooned.
After Romney said he'll be supporting the 2016 Republican presidential candidate 100 percent, Fallon cracked a familiar joke.
"Don't you mean 47 percent?" Fallon said.
"That's a low-blow, but it's pretty funny," Romney said.
Before You Go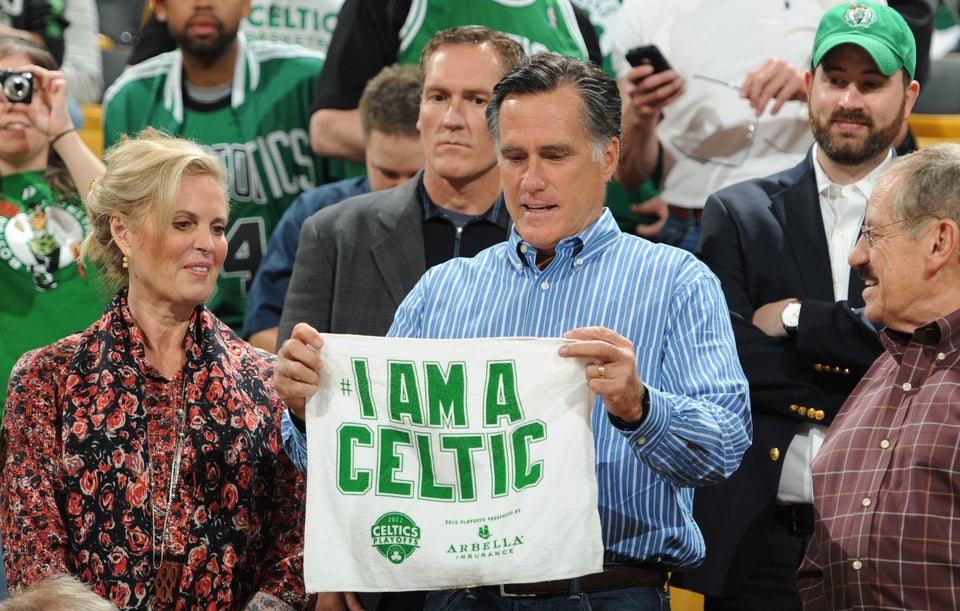 Mitt Romney, Regular Guy
Popular in the Community