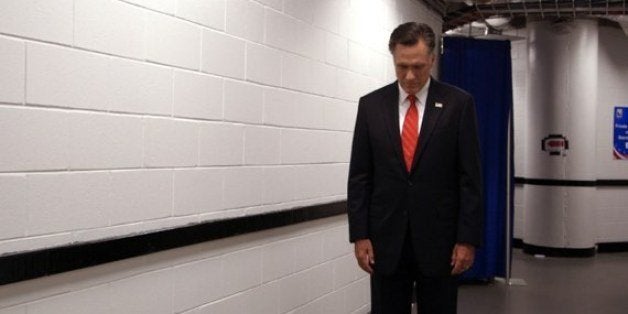 Three days of the 2014 Sundance Film Festival are now complete, but something is different from years past: the vibe is strange. There's no obvious movie to see. By this point in the last two festivals (which, to be fair, are the only other years I've attended), the buzz was already growing for "Beasts of the Southern Wild" and, last year, "Fruitvale." (Eventually renamed "Fruitvale Station" for its public release.)
Now, this year, there's certainly buzz, but it's been more spread out. There has yet to be one of those must-see movies, such as Richard Linklater's "Before Midnight," which debuted here last year. The wealth is being spread around, so to speak. Everyone I talk to on the street has seen a wide variety of different movies, and there doesn't seem to be a consensus on anything. Which, honestly, kind of makes it more fun. (This could all change Sunday night after Linklater's latest Sundance feature, "Boyhood," debuts.)
Anyway, here's another roundup of the movies I've seen so far at the festival -- including what could be Jenny Slate's breakout role, a documentary on a failed presidential candidate, and the latest from the man who brought you "Another Earth."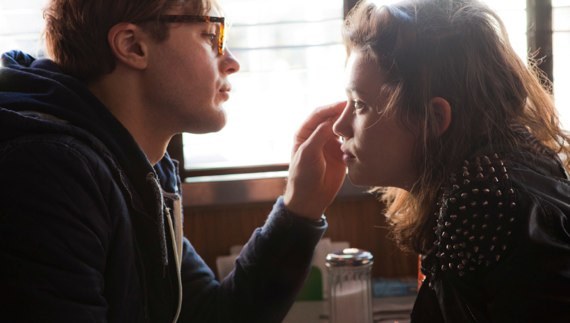 I didn't realize before seeing this movie that close-up pictures of eyeballs kind of freak me out. And there are a lot of zoomed photos of eyeballs in Mike Cahill's "I Origins." Michael Pitt plays Ian Gray, a brilliant scientist who is trying to disprove the existence of God by proving evolution through experiments on the eyes of different species. Obviously, what he and his lab partner (frequent Cahill collaborator Brit Marling) discover defies logic and the pair will go to all ends to solve the mystery behind what they may or may not have found.
My biggest complaint with "Another Earth" is that it was such an interesting concept, but there was really little payoff. I mean, there's another Earth in the sky! and a lot of that movie doesn't have a lot to do with this remarkable fact. In "I Origins," the entire movie is about the concept –- to the point that it's hard not to think, Boy, this dude is really into eyeballs. Seriously, everything has something to do with an eyeball. But, the eventual payoff is excellent.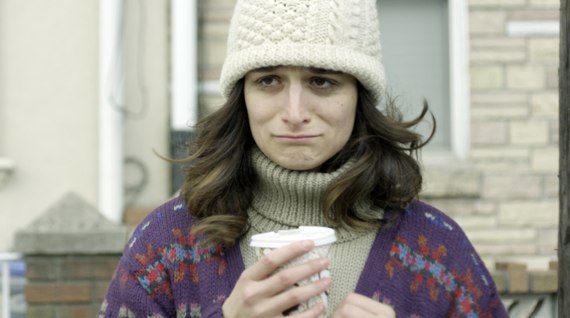 After watching "Obvious Child," it's hard to understand why Jenny Slate didn't make more of a name for herself on "SNL," other than as the person who accidentally said "fuck" on live television during her debut show. Slate plays comedian Donna Stern who, after a one-night stand, finds herself pregnant. What follows are some pretty heavy issues –- abortion, namely –- addressed in a both introspective, yet, in the form of her stand-up material, public way. Jenny Slate knocks this one out of the park -- and, in case it's not clear, is very, very funny -- and I hope "Obvious Child" gets the opportunity to be seen by a lot of people because Slate deserves better than being known best for one "SNL" gaffe.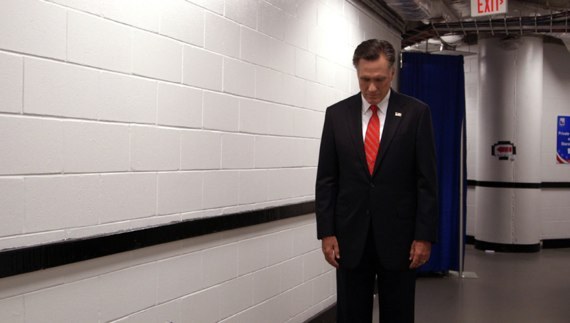 I'll be upfront: I didn't vote for Mitt Romney. I only mention this because the new documentary about him, "Mitt," paints a portrait of a flawed man who actually seems human. I know it's cliché after a presidential election to ask, "Where was this guy before the election?" -- the losing candidate almost always loosens up and behaves in a recognizable way -- but why something like this isn't shown before an election, I'll never know.
The documentary chronicles Romney's ill-fated 2008 Republican primary loss, then his 2012 presidential loss. The former is much more interesting than the latter. I don't know if this is true, but it at least appears that Romney let the filmmakers have more access in 2008 than 2012.
At one point, the filmmakers ask one of Romney's sons if he's enjoying the experience. He admitted that he wasn't, but he's also says he has been given talking points in case that question is asked by members of the media. In that version of the answer, he's thrilled.
Also, who knew that Romney's favorite movie was the Coen brothers' "O Brother, Where Art Thou?"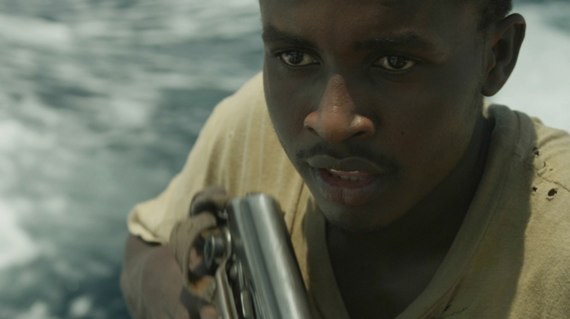 "Fishing Without Nets" certainly feels important -- and I don't mean that as disparaging to what the film is trying to do. It almost plays as a companion piece to "Captain Phillips." Like in "Phillips," we're along for the ride as Somali pirates hijack a shipping freighter. Only this time, it's told from the Somali point of view. (To be fair, "Captain Phillips" offered a glimpse of the Somali view to start the film.)
In a weird way, it reminded me a bit of the short film, "Aningaaq," which was a companion piece to "Gravity." The only difference being (other than a direct connection between the two films) that "Fishing Without Nets isn't a short film. And after the Somali pirates hijack the freighter, it feels like the movie runs out of things to do until the end of the film. We see a lot of internal squabbles between the pirates who want to treat their hostages well and the pirates who like to abuse the hostages. In other words: It feels important to make a movie that at least attempts to explain why the pirates do what they do, but the answer is pretty clear early on, leaving the viewer with a lot of filler.
Mike Ryan is senior writer for Huffington Post Entertainment. You can contact him directly on Twitter.
Calling all HuffPost superfans!
Sign up for membership to become a founding member and help shape HuffPost's next chapter
BEFORE YOU GO
PHOTO GALLERY
Sundance Film Festival 2014