 WASHINGTON -- With little time left before the election, the biggest Republican donors are making huge contributions to the main super PAC working to elect Republican presidential candidate Mitt Romney.
Restore Our Future, the super PAC run by former Romney aides, raised more than $20 million in the first half of October, according to a report filed on Thursday. Casino magnate Sheldon Adelson and his wife contributed $10 million, half of that total, for the second time this year. This massive contribution pushed Adelson's total super PAC giving beyond the $50 million mark, the largest disclosed amount given by a donor in a single election.
Adelson has given numerous reasons for his massive political giving this election. He has stated a fear of what he terms "socialist" policies enacted by President Barack Obama. He supports right-wing parties in Israel and favors the hardest of hard lines against the Palestinians.
His casino company, Las Vegas Sands, is also under investigation for potentially bribing officials in China, where it does most of its business. Adelson views this investigation as political in nature and hopes that a friendlier administration will drop the potentially damaging probe.
The other big October donors to the pro-Romney super PAC included some of the biggest donors of the cycle. Texas industrialist Harold Simmons, the second biggest super PAC donor this cycle, gave $1 million; Univision founder Jerry Perenchio gave $1 million; and hedge-funder Ken Griffin pitched in $500,000.
The Reynolds and Reynolds Company, headed by Bob Brockman, gave $500,000. A series of other companies affiliated with Brockman had previously given $1 million to Restore Our Future.
Maryland-based real estate investor Edward St. John, a donor to Democrats and Republicans at the state-level, made a $1 million contribution to the pro-Romney super PAC in the first few weeks of October.
All of this money helps to fund a massive spending binge on television advertising. Just two days ago, Restore Our Future announced a $17.7 million advertising campaign. These advertisements include positive spots touting Romney's compassion and negative spots attacking President Barack Obama over the economy.
The group entered the final three weeks of the campaign with $24 million cash on hand to spend on even more ads.
Restore Our Future is the most well-financed super PAC since the independent groups were created in the wake of two court decisions, most prominently the Supreme Court's 2010 Citizens United ruling. The group has now raised $127 million to help Romney's efforts. This is equivalent to about one-third of the total amount raised by Romney's official campaign committee.
Outside groups like Restore Our Future have helped fuel Romney's advertising campaign. The Wesleyan Media Project reported on Wednesday that independent groups ran the same number of television ads as the official Romney campaign in the first three weeks of October.
Correction: Bob Brockman and companies connected to him had given $1 million to Restore Our Future prior to the $500,000 contribution mentioned in this article. A previous version of his article stated that Brockman and his companies had previously given $2 million to Restore Our Future.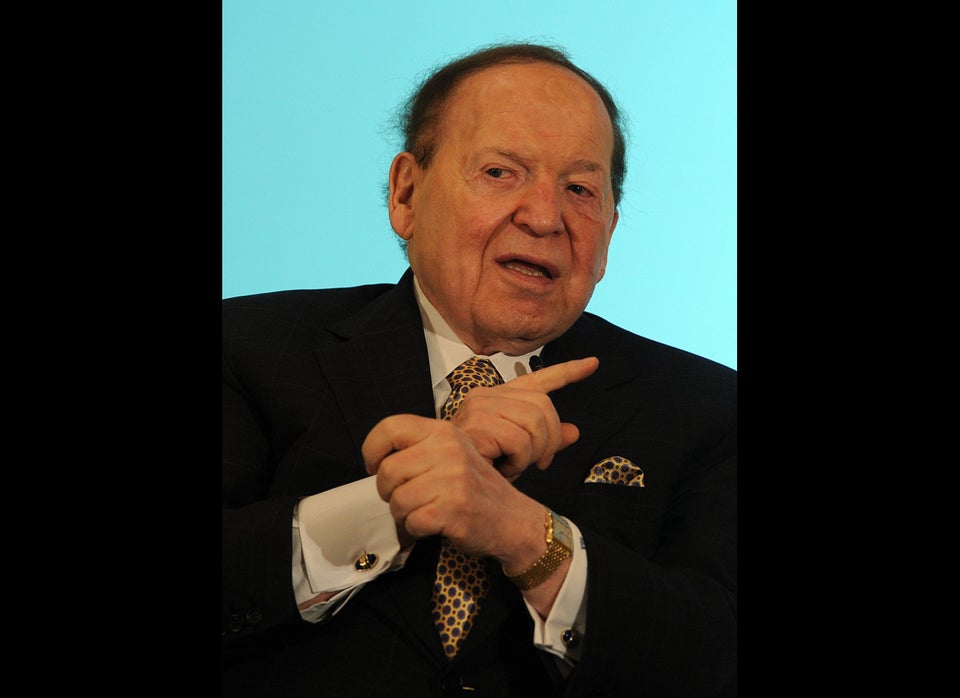 Donors Giving $500,000-Plus To Super PACs
Popular in the Community