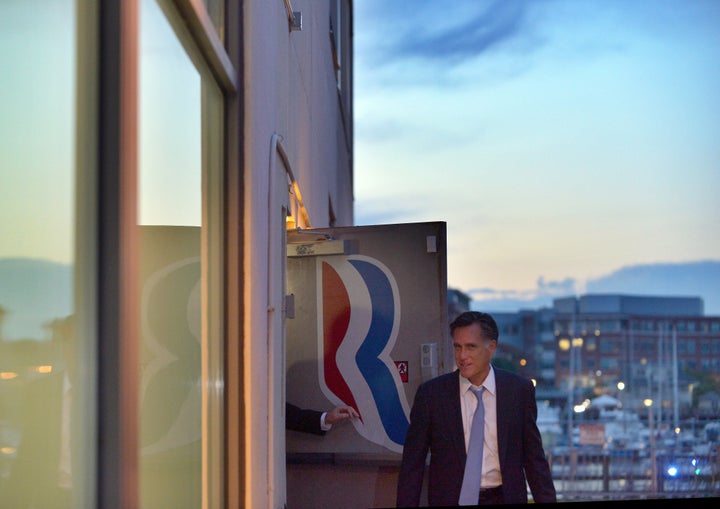 WASHINGTON -- The tone on a conference call with Republican pollsters Monday, discussing Mitt Romney's chances of winning over key swing voters, was rather gloomy.
Former Mississippi Gov. Haley Barbour convened the call with reporters for Resurgent Republic, a conservative organization that focuses on polling and survey groups. And at the outset, pollster Ed Goeas made sure to set expectations low.
"In terms of blue collar voters, and again I would add one thing. We are not looking for a majority of these voters, not looking for a plurality. But we are looking to see if there are a handful you can peel off," Goeas said.
The voters who took part in the focus groups -- two conducted by Goeas in Cleveland, and two in Richmond, Va., by pollster Linda DiVall -- voted for Obama in 2008.
DiVall, who spoke to a group of women between 50 and 64 years old, and another between 30 and 49 years old, noted that these voters are "a very very difficult group to turn around."
But as she explained why, it became clear that not much came out of the groups that augured well for Romney's chances over the last month of the presidential campaign. In short, DiVall noted, women who voted for Obama in 2008 but had showed openness to voting for someone else have at this point been won back over by the president.
"They used very negative words to describe the state of the economy, but President Obama escapes responsibility for this," DiVall said. "Women still want to move toward the future and say that Obama is not the one singularly responsible for the economy … They're very much buying into the advertising mantra of the [Obama] campaign."
Romney's "biggest obstacle" with these voters, DiVall said, is "a connection to understanding what these voters have been living through the last four years, and having policies in place to address that."
"They give him credit for being a business man, and they think he will be cold-eyed in how he approaches that. But the challenge for Governor Romney is to relate to these people personally and provide some inspiration that their quality of life will improve," she said.
DiVall continued that "these voters feel that Romney has not spelled out his economic plan," and she attributed this to Romney's financial disadvantage from April through late August, when he was unable to spend much of the money he had raised because it could only be spent on the general election.
Barbour, who said little for the first half of the call, eventually sounded off, expressing frustration about the way that Romney was unable to counter the Obama campaign during the spring and summer.
"The Obama people spent a whole lot more money to try to define and disqualify Romney than the Romney people did to introduce Romney. If you're not observing that all that carpet bombing from April to August was largely unhindered by the Romney campaign, I think you miss a big point," Barbour said.
Former Gov. Barbour also blamed the media to some degree, arguing that there have been recent economic developments that have received no attention from the press. Health insurance premiums have gone up $3,000 per family despite Obama's promise that they would go down $2,500, Barbour said, and median family income has gone down more since the recession ended in June 2009 than it did during the recessionary period that began in December 2007.
"I don't believe anybody on the call carried that. It's very hard to find in the general news media," Barbour said.
But the next minute, he suggested that the Romney campaign should be doing more to highlight information like that.
"If you want to ask what would I do, I would try to get some of that in front of the public," Barbour said.
He said there is time for Romney to overcome the challenges he faces in convincing persuadable voters to come to his side, both in the three debates this month with Obama, and through campaigning on the stump and TV advertising.
"The burden is on him," Barbour said. "It's his election to win. Has been the whole time. He has to do it."
Before You Go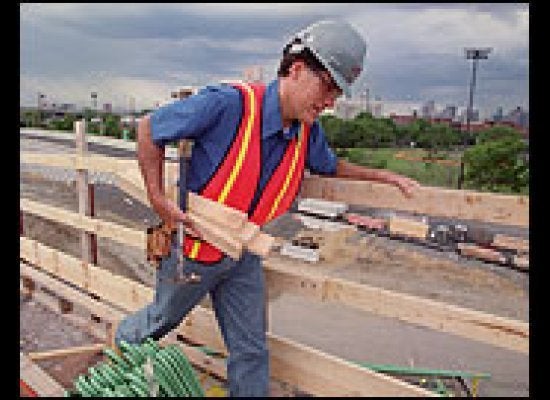 Mitt Romney Spends The Day As Multiple Blue Collar Workers
Popular in the Community