 Mitt Romney continued to defend his decision to not release more tax returns in an interview with Businessweek published on Thursday, saying he is "not a business."
The presumptive Republican presidential candidate was asked the oft-repeated question on his tax returns in a slightly different way: If Romney were to invest in a company that touted its management skills and "fiscal know-how," would he not want to see five years' worth of that company's financials?
"I'm not a business," Romney answered. "We have a process in this country, which was established by law, which provides for the transparency which candidates are required to meet. I have met with that requirement with full financial disclosure of all my investments, but in addition have provided and will provide a full two years of tax returns."
"This happens to be exactly the same as with John McCain when he ran for office four years ago," he continued. "And the Obama team had no difficulty with that circumstance. The difference between then and now is that President Obama has a failed economic record and is trying to find any issue he can to deflect from the failure of his record."
The issue of Romney's tax returns has become a central point of the presidential race, with pressure reaching a new high when Senate Majority Leader Harry Reid said a Bain investor told him Romney didn't pay any taxes for ten years. Reid's comments quickly ignited a firestorm, and since then the Nevada senator has repeatedly tried to keep the issue in the spotlight.
The photo has been a staple in attack ads issued by Romney's opponents, as part of their bid to paint him as a cash-driven corporate raider who is out of touch with the American people.
Romney says of the photo:
"Oh, that was a moment of humor as we had just done what we thought was impossible. We had raised $37 million from other people and institutions who entrusted us with their funds, and we thought it was a miracle that our group had been able to be so successful in fundraising. And ultimately we were able to yield for them a very attractive return by such investments as Staples (SPLS), which was in our very first fund."
Before You Go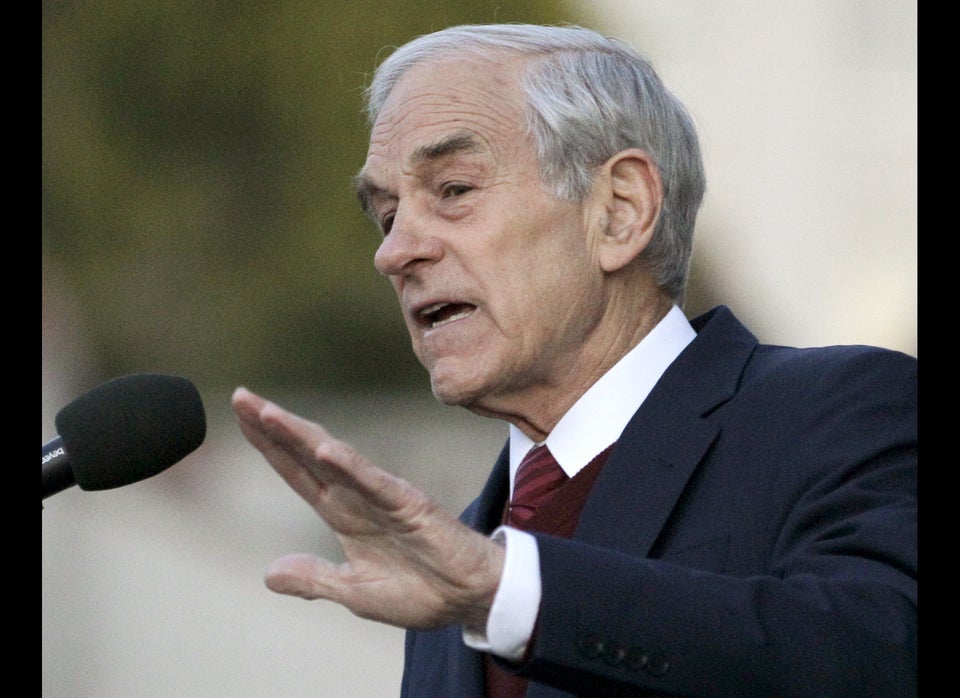 Republicans To Mittens: Release The Returns
Popular in the Community