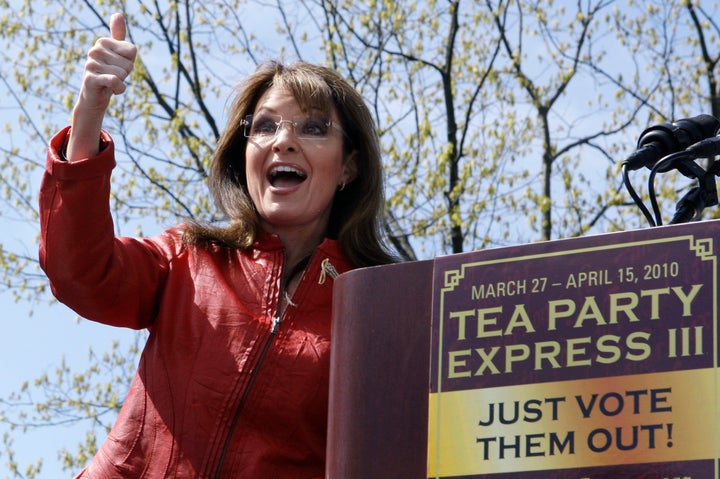 WASHINGTON -- Leaders of one of the Tea Party's larger grassroots coalitions are hammering a rival group for saying the Tea Party will back whichever Republican wins the presidential primary, even if that candidate is Mitt Romney.
Tea Party Express Co-Chairman Amy Kremer made the offending comments on Fox News over the weekend, saying, "Whoever the Republican nominee is will have to have the support of the Tea Party movement -- the entire Tea Party movement."
She added, "If Romney is the nominee, I believe that we want to defeat Barack Obama."
The offering of support for both the GOP and the front-running Romney did not sit well with the Tea Party Patriots, which claims more than 3,000 affiliated local groups.
"A pledge of allegiance to the Republican Party, or any other party, violates what the Tea Party movement is all about and is completely out of touch with grassroots Americans," Jenny Beth Martin, a co-founder of the Patriots group, said in a statement.

"We've heard little support for Romney in the movement as we interact daily with local coordinators and activists," added co-founder Mark Meckler. "We believe it's premature to say whether anyone would support him if he were the nominee, and anyone who says that Tea Partiers would support him is certainly not speaking for the movement at large."
Meckler was careful to add, "We don't presume to speak for all of the great Americans" involved in the Tea Party movement. "We listen and respond to what Americans, who have chosen to stand up for our core principles, think about issues and potential leaders -- not the other way around."
The public dust-up comes on the heels of a legal battle between to two groups in which a judge recently ruled in favor of the Tea Party Patriots, Politico's Ken Vogel reported.
In the case, a judge found Kremer in contempt for failing to turn over control of various websites to the Tea Party Patriots.
REAL LIFE. REAL NEWS. REAL VOICES.
Help us tell more of the stories that matter from voices that too often remain unheard.