Mitt Romney said it was "completely absurd" to accuse him of being opposed to hiring teachers, firemen and policemen, arguing that it was the purview of state and local governments to make those decisions, not the president.
The former Massachusetts governor, appearing on Fox and Friends Tuesday morning, was asked to respond to charges made by the Obama campaign that he would slash those specific government jobs.
"That's a very strange accusation. Of course teachers, and firemen, and policemen are hired at the local level and also by states. The federal government doesn't pay for teachers, firefighters, or policemen. So obviously that is completely absurd," said Romney.
As HuffPost's Mike McAuliff reports, the federal government in fact spends billions of dollars annually funding these professions through a variety of programs, including Title 1 education funding, the Individuals with Disabilities Education Act, Community Oriented Policing Services and Staffing for Adequate Fire and Emergency Response grants.
On Friday, Romney responded to Obama's calls for Congress to make more of an effort to retain the jobs of firemen, policemen and teachers by arguing that it "was time for us to cut back on government." A top surrogate, former New Hampshire Gov. John Sununu, followed up on Monday by explaining that the statement underscored "a real issue" while urging people "to stop jumping on it as a gaffe."
Still, news outlets had, until Tuesday, struggled to get an answer to the direct question of whether or not Romney would allow the payrolls for these professions to be slashed. At issue is whether the federal government should send money to the states to help them retain these jobs. On "Fox and Friends," Romney definitively opposed that concept.
"[The President] has got a new idea, though. And that's to have another stimulus, and to have the federal government send out money to try and bail out cities and states," Romney said. "It didn't work the first time, it certainly won't work the second time."
Before You Go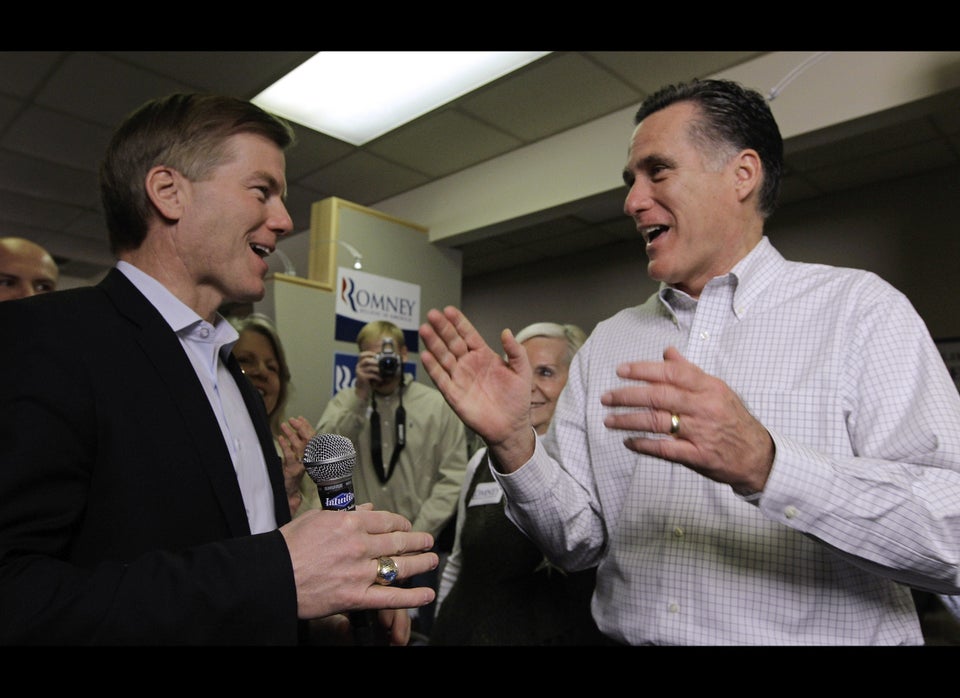 Veepstakes 2012
Popular in the Community