Former GOP presidential nominee Mitt Romney and his wife Ann shared a tender moment on Facebook on Friday, posting a picture of the two of them smiling in a kitchen around the Thanksgiving holiday.
The post included the caption, "Hope everyone had a great Thanskgiving! Much to be thankful for this year."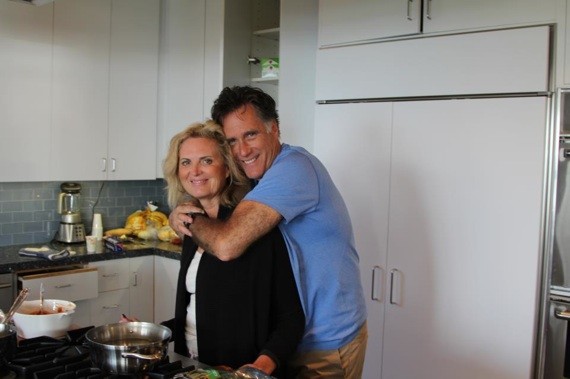 Romney's hair is something of a departure from the finely manicured style that he displayed during the campaign. He recently went out in public with his mane in a similarly untamed state and was photographed filling up his tank at a gas station.
Before You Go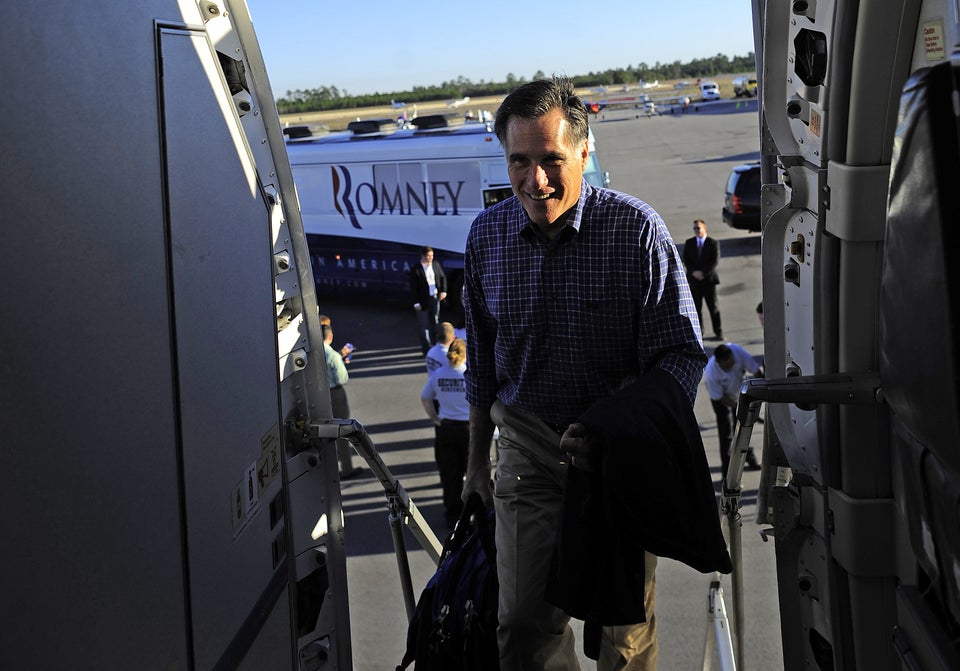 Mitt Romney's Flying High
Popular in the Community