 After losing the 2012 presidential election, Inauguration Day likely provided little joy for former GOP presidential candidate Mitt Romney. While an aide to the former Massachusetts governor told NBC News that he was with family in La Jolla, Calif. -- where it was "doubtful" that he would watch the ceremony -- Romney is set to get his own celebration on Tuesday, just a day after President Barack Obama was publicly sworn into his second term.
On the second floor of the First State Bank in Norton, Kan., attendees are set to commemorate the enshrining of Romney into the "They Also Ran Gallery." For 48 years, organizers have gathered there to raise the portrait and biography of the latest presidential election loser.
"I've tried to make it a party and a little inauguration," Lee Ann Shearer, the gallery's curator, told the Salina Journal. "After a welcome, I will have a little talk about the rejected candidate."
Romney is set to be the 60th entrant into the gallery, which features the faces of other defeated candidates, such as Sen. John McCain (R-Ariz.), Al Gore and even Thomas Jefferson, who lost an election before winning two.
While the tensions of the 2012 election season were largely discarded amid the revelry of Monday's inaugural celebration, it was clear at points that the campaign's battle lines had not yet been completely forgotten.
Failed vice presidential candidate and Rep. Paul Ryan (R-Wis.) was booed by the crowd as he left the Capitol building to view Obama's swearing in. And during the president's inaugural address, Obama took aim at Ryan, offering a rebuttal to the congressman's "makers vs. takers" rhetoric.
"The commitments we make to each other -- through Medicare, and Medicaid, and Social Security -- these things do not sap our initiative; they strengthen us. They do not make us a nation of takers; they free us to take the risks that make this country great," Obama said.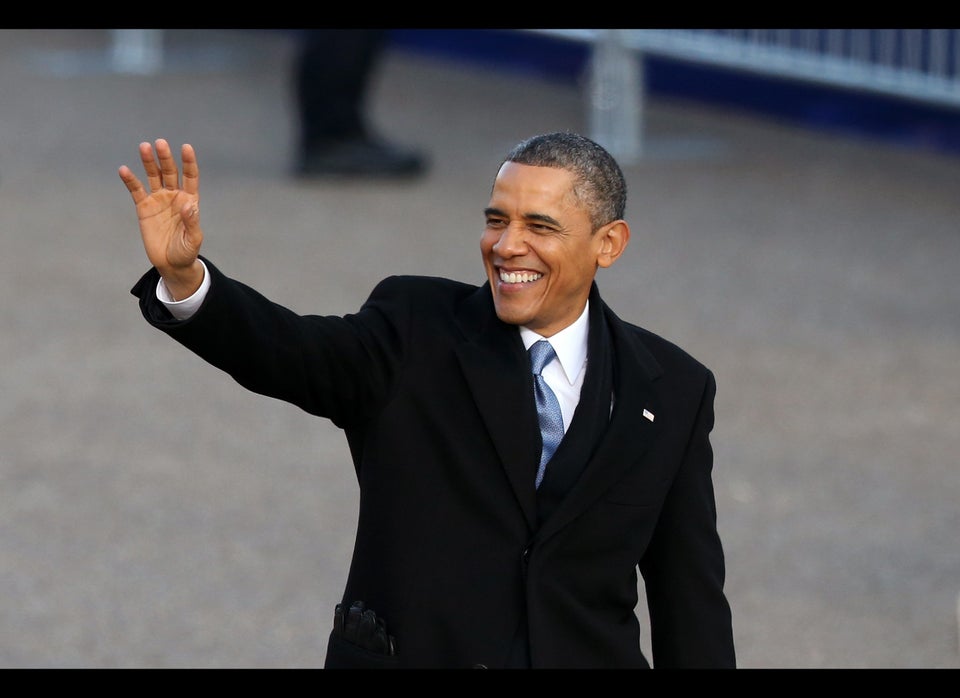 Inauguration 2013
Popular in the Community