WASHINGTON -- Republican presidential candidate Mitt Romney used an oft-repeated line at a "Univision Candidate Forum" Wednesday about how he would handle immigration, promising to "staple a green card" to diplomas of foreign nationals who earn advanced degrees in the United States.
It was similar to what he said to donors in private, according to secretly recorded footage of a fundraising event released earlier this week. In that meeting, though, he also made a comment he usually omits, dismissing most undocumented immigrants as completely without skills that make them valuable to the American workforce.
"Gosh, I'd love to bring in more legal immigrants that have skill ... I'd like to staple a green card to every Ph.D. in the world and say, 'Come to America, we want you here,'" Romney said at the May event. "Instead, we make it hard for people who get educated here or elsewhere to make this their home."
"Unless, of course, you have no skill or experience, in which case you're welcome to cross the border and stay here for the rest of your life," he said, to laughter from the audience. "It's very strange."
About 11.2 million undocumented immigrants currently live in the United States. Many of them crossed the border illegally, but others overstayed visas or entered through alternate pathways. If they did cross the border, it was likely dangerous -- while the number of apprehensions along the border has dropped, the number of deaths has not -- and a large number of immigrants are caught in the process. Once here, undocumented immigrants are more likely under the Obama administration to be deported than under any other previous administration.
Romney acknowledged at the Univision forum that employers do have a need for immigrant workers, which seems to contradict his suggestion that they lack skills. "I also believe we should have temporary work visas consistent with the needs of the employment community," he said Wednesday.
Romney has given few details as to what he would do for undocumented immigrants already in the U.S., although he said at the Univision forum he would not focus on mass deportation.
His plan to staple green cards to advanced degrees wouldn't benefit undocumented immigrants, either, an aide told HuffPost after Romney made the same statement in June.
Before You Go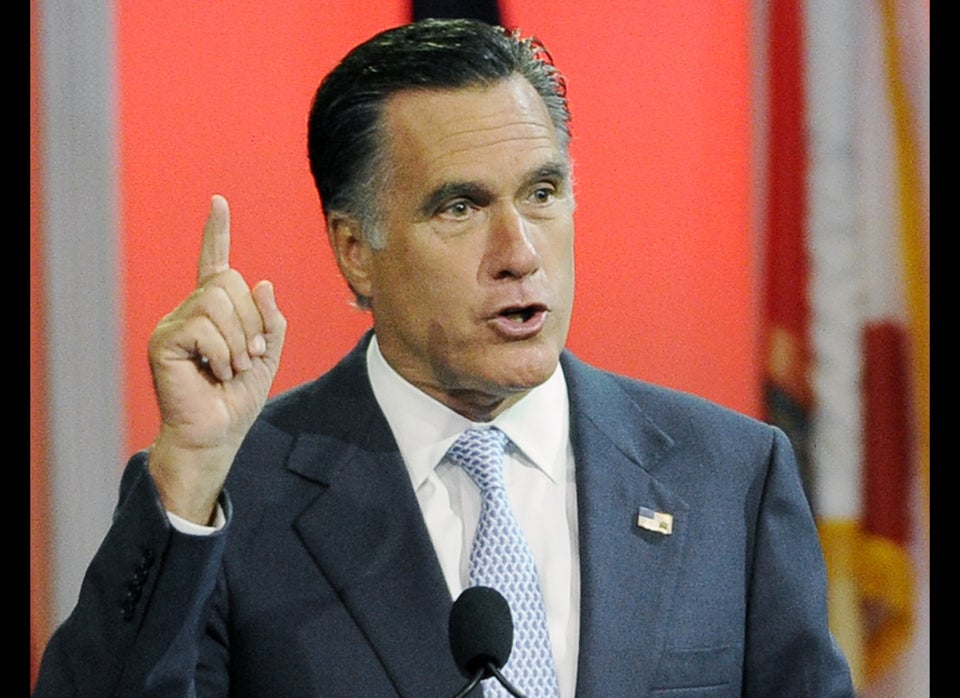 Romney's Bain Claims Don't Hold Up
Popular in the Community