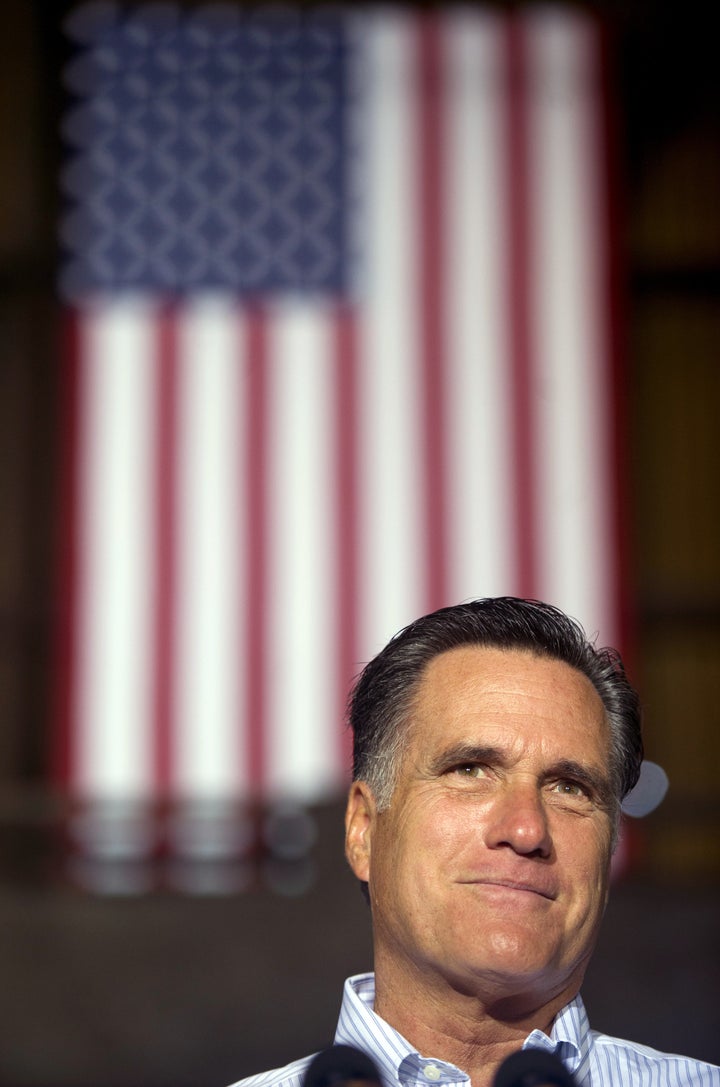 WASHINGTON -- Mitt Romney and a slew of other leading Republicans on Friday slammed the Obama administration's decision to relax some welfare requirements, despite the fact that Republican-led states sought the policy change.
The move, announced Thursday by the Department of Health and Human Services, allows states to request waivers to the work requirements spelled out in the 1996 welfare reform. A work requirement would remain, but the idea is to let states and localities have flexibility administering it so they can experiment with ways to improve the number of people making the jump from government assistance to jobs -- something many states would like.
Democrats also wanted the change, but GOP-led Utah and Nevada were the states most aggressively seeking it, submitting detailed requests to Health and Human Services.
Still, sparked by scathing criticism of the move by the conservative Heritage Foundation, a legion of top Republicans quickly condemned the step as some sort of partisan scam hatched by President Barack Obama.
"President Obama now wants to strip the established work requirements from welfare," Romney said in a statement. "The success of bipartisan welfare reform, passed under President Clinton, has rested on the obligation of work. The President's action is completely misdirected. Work is a dignified endeavor, and the linkage of work and welfare is essential to prevent welfare from becoming a way of life."
House Speaker John Boehner (R-Ohio) was just as scornful in his statement.
"While President Clinton worked with Congress in a bipartisan way on welfare reform and economic opportunity, President Obama has routinely ignored Republican proposals, rejected House-passed jobs bills, and imposed an agenda that's helped keep the unemployment rate above eight percent for 41 months," Boehner said. "Welfare reform was an historic, bipartisan success -- this move by the Obama administration is a partisan disgrace."
Even Utah Sen. Orrin Hatch (R) complained in a joint statement with Rep. Dave Camp (R-Mich.) that the HHS decision was a "power grab." The two are the top Republicans on the committees that oversee welfare programs.
The 1996 welfare reform transformed Aid to Dependent Families with Children into Temporary Assistance for Needy Families, or TANF. Congress changed the program from a federal entitlement to block grants, giving states flexibility to craft their own plans within some specific parameters, including work requirements for beneficiaries.
Conservatives on the campaign trail and in Congress have made welfare a rallying cry in the past year. Newt Gingrich and Rick Santorum touted welfare reform in the Republican primaries, and House Republican budget guru Rep. Paul Ryan (R-Wis.) has said he wants to overhaul government safety nets with "welfare reform round 2."
Nevermind that Republican administrations in two states are unsatisfied with welfare reform round 1.
In February of 2011, Kristen Cox, executive director of Utah Workforce Services, testified to the House Ways and Means Committee that employment programs could use greater flexibility. "If unemployment is one of our largest issues, why not give states more flexible options to help re-employ job seekers?"
Just two weeks later, the Obama administration ordered the executive branch agencies to start looking for ways to help states identify and overcome barriers in federal programs that prevent states from doing the best job.
Utah responded with a string of requests, including for flexibility in administering the work requirements in the TANF program, better known as welfare.
"Utah is especially interested in the development of waiver authority in the TANF grant," said a document prepared by the state Department of Workforce Services in July 2011. "Utah has the desire to expend TANF dollars in the most efficient and effective manner supporting the kind of services and activities that promote initial employment, wage progression, and employment retention."
The state's argument was, in part, that local officials must spend their time counting specifically defined parts of the process of getting people back to work, and that they were not free to do key things that help because of strict definitions in the law. Instead, the state wanted the measurement to be how successful the programs are, with the ability to tailor them to local needs.
"Assisting a customer in the most relevant activities to find and keep employment should be the work of staff, not collecting and verifying hours in the manner now prescribed," the state's document said.
Nevada officials had a similar take.
"Nevada is very interested in working with your staff to explore program waivers that have the potential to encourage more cooperative relationships among the state agencies engaged in economic stimulus through job creation, employment skill attainment and gainful employment activities," Michael Willden, the head of Nevada's Department of Health and Human Services, wrote to his federal counterparts in August 2011.
"Nevada is also interested in exploring performance measures that ensure program accountability and also increase the probability of families becoming self-sufficient," he added, noting that Nevada Gov. Brian Sandoval (R) was "very supportive of the concept."
The federal memorandum on the welfare policy change requires such performance measures, and the program changes must be approved by federal officials.
Democrats were perplexed by the Republican outburst at an attempt to improve the efficiency of welfare-to-work.
Rep. Sandy Levin (D-Mich.), the highest-ranking Democrat on the House Ways and Means Committee, said HHS is encouraging states to do the same thing that Congress encouraged them to do in the 1990s.

"Curiously, some of the same voices that pay lip service to the virtues of state flexibility now appear to oppose providing waivers under the TANF program," Levin said in a statement. "It turns out that Republican support for state flexibility is a one-way street -- they support flexibility when it comes to reducing assistance for needy Americans looking for work, but they oppose giving states greater discretion in helping people find work."
Before You Go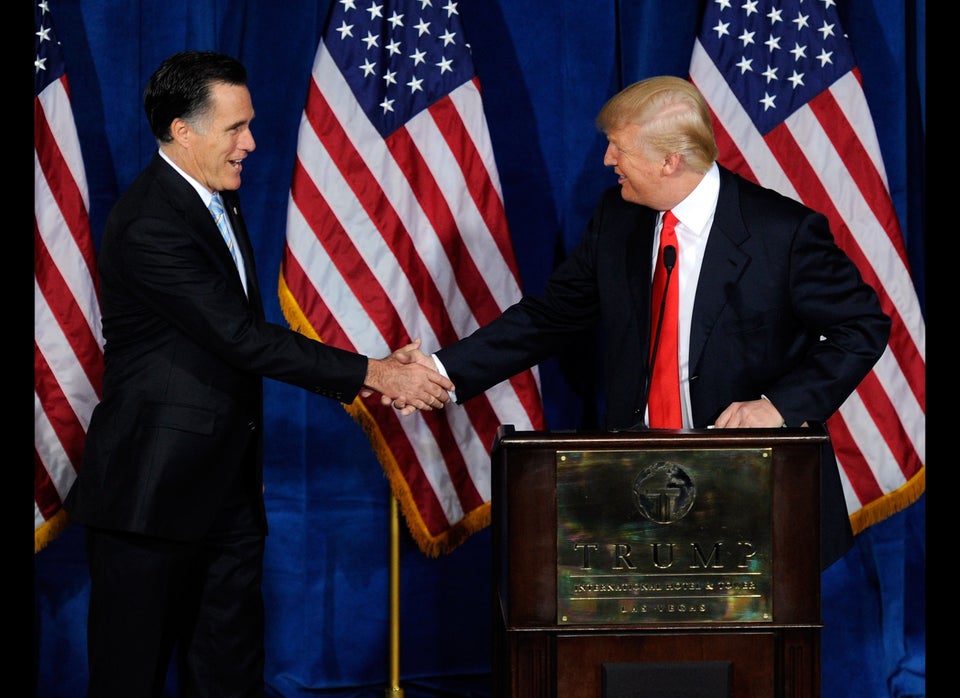 Mitt Romney's Greatest Hits
Popular in the Community