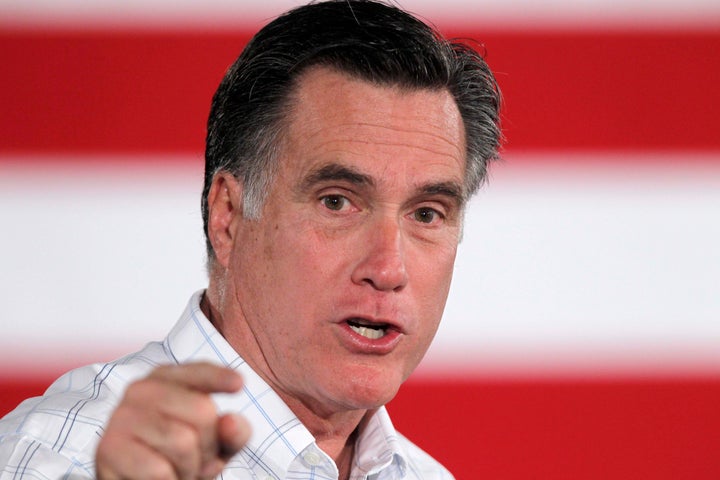 "He will allow the wind credit to expire, end the stimulus boondoggles, and create a level playing field on which all sources of energy can compete on their merits," Iowa campaign spokesman Shawn McCoy said in a statement to the paper. "Wind energy will thrive wherever it is economically competitive, and wherever private sector competitors with far more experience than the president believe the investment will produce results."
Support for the wind energy tax credit could be a big issue in Iowa, which has the highest number of wind energy jobs in the country, according to the Register.
Romney joins a number of other Republicans in opposing the tax break, under the argument that it costs too much -- around $1.6 billion this year -- and props up businesses with government subsidies.
But in Iowa, leading Republicans support the tax credit, which costs considerably less than other energy subsidies for oil, coal and natural gas.
Other Republicans are being targeted this week in ads for opposing wind tax credits. The Sierra Club is running ads against Reps. Blake Farenthold (R-Texas), Bill Shuster (R-Ariz.) and Bob Latta (R-Ohio) over the next two weeks, The Hill reported Monday. The organization previously aired ads against Reps. Joe Heck (R-Nev.), Lou Barletta (R-Pa.) and Frank Guinta (R-N.H.).
UPDATE: 7:54 p.m. -- Rep. Tom Latham (R-Iowa) said in a statement later Monday that he was disappointed in Romney's position on the tax credits, adding that they show "a lack of full understanding of how important the wind energy tax credit is for Iowa and our nation. It's the wrong decision. Wind energy represents one of the most innovative and exciting sectors of Iowa's economy."
The full statement, from the Register:
"Nearly 7,000 hardworking Iowans are employed by over 250 businesses associated with the wind energy industry in our state, making Iowa the top state in wind energy employment. A continuation of the wind energy tax credit is in the best interest of our nation's all-of-the-above energy policy for American energy independence and for our economy.

"I invite Governor Romney to step forward and re-evaluate the statement issued by his campaign spokesman."
Calling all HuffPost superfans!
Sign up for membership to become a founding member and help shape HuffPost's next chapter
BEFORE YOU GO
PHOTO GALLERY
Mitt Romney's Greatest Hits