As a newly elected, incoming governor in late 2002, Mitt Romney said he was forced to instruct his staff to "find some women that are qualified" for positions in his administration because all the candidates, "seemed to be men."
The result was the now infamous "binders full of women," comment Romney made during Tuesday night's presidential debate, a reference to a report given to Romney by a women's group, which contained the names of women who should be considered for positions in the Massachusetts state government.
But Tuesday night wasn't the first time the Republican presidential candidate has gotten into trouble trying to explain how difficult it is for him to find "qualified" women for senior positions.
In 1994, when Romney challenged the late Sen. Edward Kennedy in Massachusetts, the Boston Globe first raised the question of why there were so few women and minorities employed at Bain Capital Partners, the Boston-based private equity group Romney founded. At the time, all 95 vice presidents of the firm were white, and only nine were women.
Romney's answer at the time was similar to the one he gave Tuesday night, that there simply weren't any female applicants. He blamed the profession, private equity, and said it didn't "attract many women and minorities." He also blamed the elite business schools, from which Bain recruited almost exclusively. Those schools, he told the Globe, "graduate only a handful of minorities and women."
Statistics suggest otherwise. In 1995, a year after Romney made his comment, the Harvard Business School graduating class was almost 30 percent women. And given the enormous potential of private equity to generate wealth, it's difficult to imagine that women and minorities simply wouldn't be "attracted" to the profession.
On the contrary, according to the Globe, "the team [Romney] put together to manage Bain Capital is exclusively white and male, all educated at the best business schools, mostly Harvard."
Romney also said Bain Capital had no affirmative action program, which likely helped ensure that women did not become partners at the firm until after Romney left, in 1999. And today, more than a decade later, there still do not appear to be any African-American or Latino members of the Private Equity team, judging from an online photo album of the 164-person team. A spokesman for Bain Capital declined to comment.
When the Globe story came out in the fall of 1994, Sen. Kennedy's campaign wasted no time turning the salient parts into a damning TV ad that twisted Romney's words by broadcasting the message that ""Romney claims 'only a handful of women' meet his recruiting standard." The paper later said the ad "misrepresented" the story. Nevertheless, the damage was done, and Romney went on to lose among women voters by more than two-to-one.
It was a lesson that clearly stayed with Romney: In his successful 2002 gubernatorial run eight years later, Romney chose a woman to be his running mate, former Lt. Gov. Kerry Healey. Healey on Wednesday defended Romney's 2002 hiring record, saying he "didn't judge the people who were in his administration by their gender," a statement which appeared to be somewhat at odds with the "binders full of women" anecdote.
But as Romney revealed Tuesday night, eight years after Kennedy's brutal attack, Romney still hadn't met or worked with enough women to prepare him to staff the governor's office with capable people.
"It's shocking to me that after 25 years of experience at the very highest levels of corporate America, Mitt Romney needed our help [to find qualified women]," Jesse Mermell, one of the women who helped prepare the "binders full of women" told HuffPost's Jen Bendery on Wednesday.
-- Mark Gongloff and Jason Cherkis contributed reporting to this story.
WATCH below for a 1994 Ted Kennedy campaign ad criticizing Mitt Romney for the lack of women at Bain: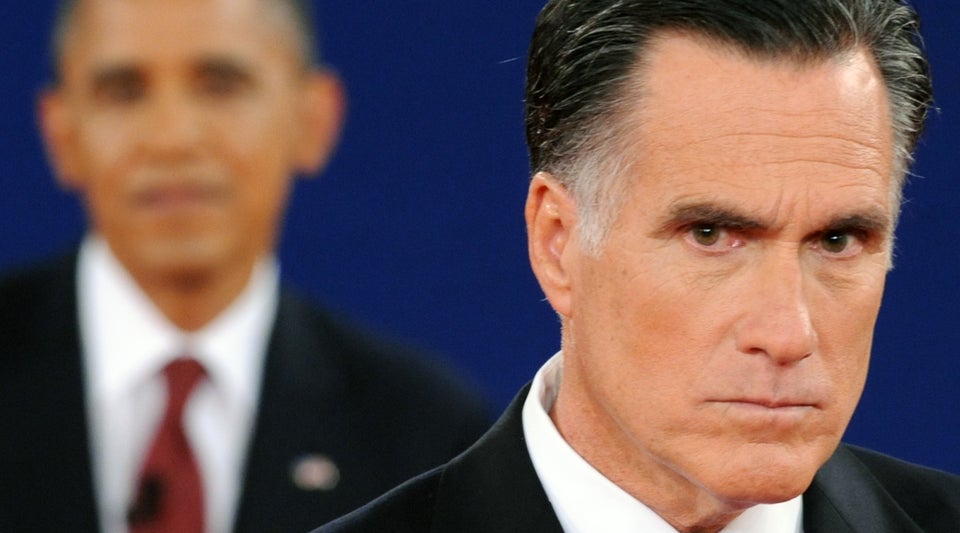 Second Presidential Debate Photos
Popular in the Community