Handwritten notes scrawled in the margins of donated books aren't unusual for Chicago-based Open Books, but one message found in a box of recent donations had a particularly well-known author:
Open Books store manager Kevin Elliott told HuffPost Chicago the former GOP presidential candidate's 1965 yearbook from Cranbrook — an elite prep school in the Detroit suburbs — came in with a box of donations Friday morning.
"A couple was dropping off six boxes of random books," Elliot said. "As I was carrying in one of the boxes, the woman said to me, 'there are some yearbooks in one of these boxes and I think Mitt Romney is in one of them.'"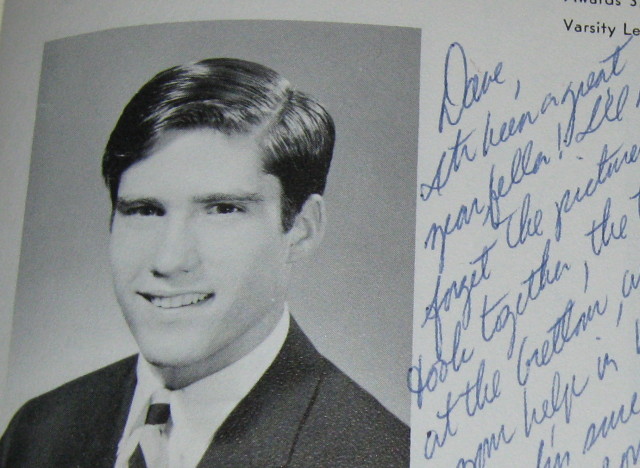 "Dave, Its been a great year fella! I'll never forget the picture we took together, the times at the [Grattan], and your help in math 6. [Illegible] I'm sure the combination of your self-confidence and the fine example our first floor prefect set for us will lead you to success next year and in all the years to come. -Mitt"
Copy in the yearbook notes Romney's "boisterous, exuberant laughter," his work with the Republican Party and his church involvement. Given Romney's sign-off in his message, however, the "all-around lad" was eager to shuck his birth name "Willard" even back then.
The couple didn't tell Elliott why they were parting with the momento; the woman, who did not identify herself simply told Elliott, "My husband graduated from prep school the same year he did. We all know what happened to Mitt. As for my husband, he ended up in the car right over there."
Before You Go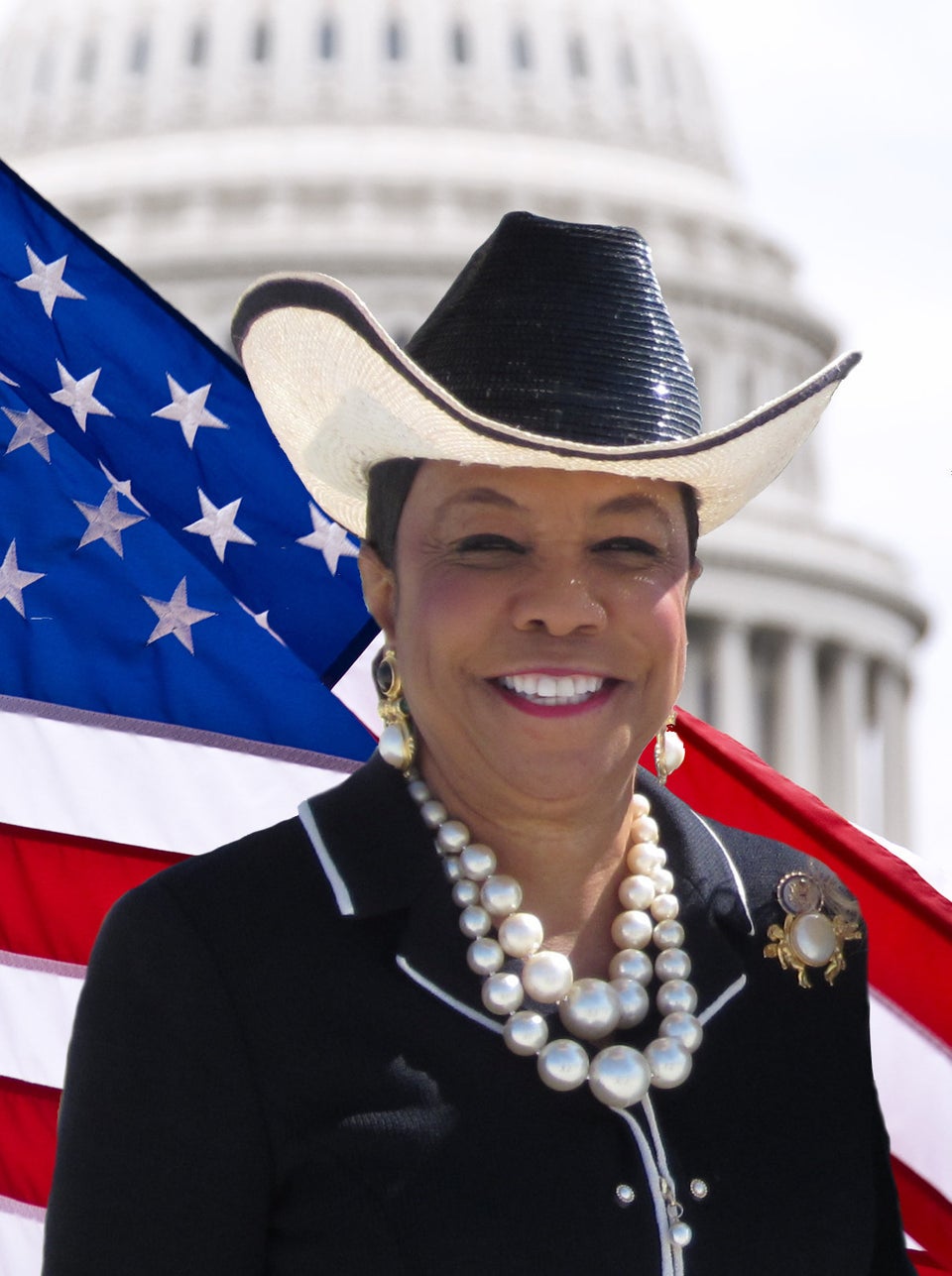 Distinguishable Members Of Congress
Popular in the Community