Last night Mitt Romney won the Iowa Republican Caucus for the 2012 Presidential Primary, and roleplaying fans heartily rejoiced. Why? A new exhibition at the Soho Gallery for Digital Art has an exhibition 'Dungeons and Dragons On & Ever Onward ' that explores the notorious game's impact on our culture.
A striking portrait of Mitt Romney rendered as the elusive D&D character Lord Speldyall is the highlight of the exhibition. The piece is by Casey Jex Smith, who is a Brigham Young University graduate and whose previous solo show was titled "Gird Your Elves and Be Broken in Pieces." Honestly, we really can't get enough of Romney's majestic visage; he has both the boots of speed and the helmet of authority, you know. Even if he doesn't get the presidential nom, he will be remembered as a warlord, which should be an odd consolation prize for the GOP candidate.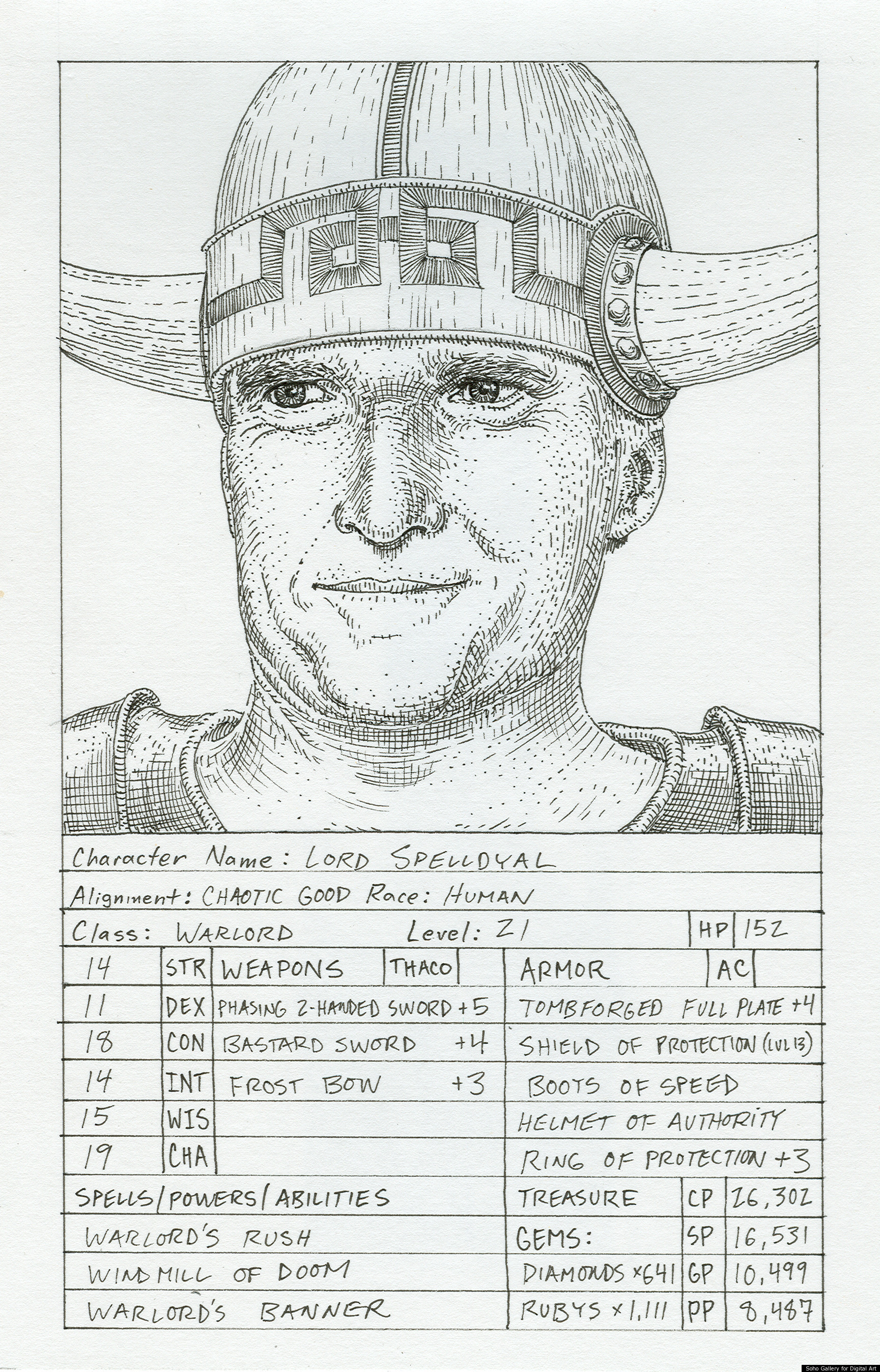 'Lord Speldyall' by Casey Jex Smith. 9 inches by 6 inches, pen on paper.
The exhibition will, according to organizers, demonstrate "the roots of the connection between playing D&D and making art." It will run until January 11, so bring your hundred-sided die and get ready to battle.

Popular in the Community