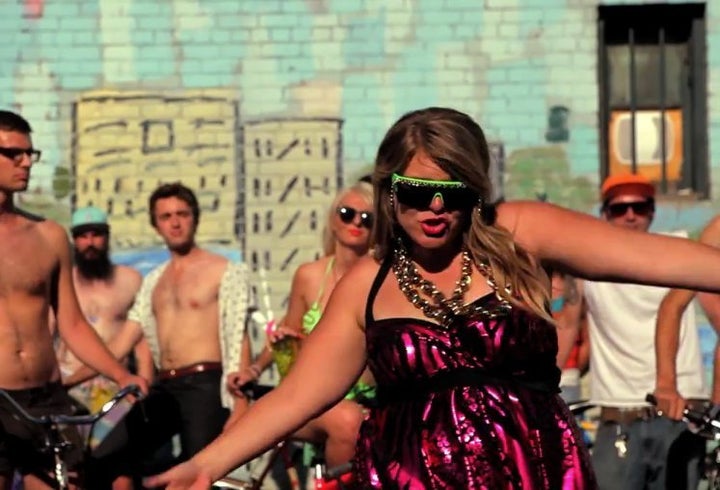 After seven years, the Mitten Movie Project is finally turning a lens on Michigan's largest city: The film festival's first ever "Detroit night" will bring together filmmakers, friends and cinophiles Tuesday night, with a screening of more than 10 short films and music videos shot in or about Detroit.
The Mitten Movie Project shows films on the first Tuesday of every month. April's event gets going at 7:30 p.m. at Royal Oak's Main Art Theater. Connie Mangilin, the festival's current organizer, said she usually screens one or two Detroit shorts each month, but this time she built up a reserve.
"I think the state of the city has influenced filmmakers to cover it, and that's why were seeing more documentaries on it," Mangilin said abut the uptick in Detroit-themed documentaries. "It's a subjet that intrigues people."
A filmmaker herself, Mangilin has been putting on the Mitten Movie Project since 2007. Since then, she estimates she's looked at more than 3,000 films. Still, she welcomes every submission and makes sure to personally respond to each one.
The Mitten Movie Project nights are a mix of entertainment and networking, as filmmakers get a chance to answer questions and connect with their peers. Each November, the MMP goes zombie-themed, and December's showcase collects the audience award-winners of each month to select the best-of-the-best of the previous year.
April's Detroit films run the gamut from political animation to a summery music video for Detroit rapper Breezee One. The lighthearted trailer for new book "Coney Detroit," will be mixed in with documentaries like "Reimagining Detroit," which examines the future of the city.
Take a peek at a few film clips from the Detroit night below, though they're sure to look better on the big screen.
The Mitten Movie Project Detroit Night film screening and filmmaker Q&A runs from 7:30 to 9:30 p.m. on Tuesday, April 3, at the Main Art Theatre, 118 N. Main St., Royal Oak. For more information, see the Facebook page.
PHOTO GALLERY
Mitten Movie Project Detroit Night
Calling all HuffPost superfans!
Sign up for membership to become a founding member and help shape HuffPost's next chapter