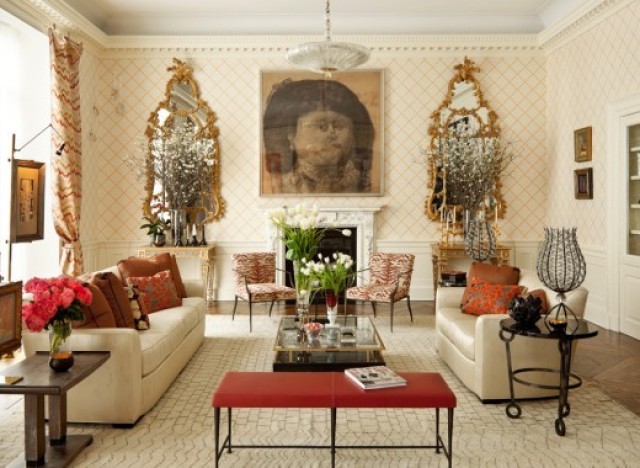 Image Courtesy of Richard Mishaan Design
How many times has this happened: You've brought home a new pillow (or, dare we say it, sofa) and it just looks…wrong…in the room. And you can't quite figure out just why. After all, you liked it enough to buy it, you know your style, so what gives?
- Give them something in common. Qualities like a similar silhouette, texture or material can bridge the gap between two very different items.
- Think about proportion. If a piece is very bold, either place it alongside less showy items to let it make a statement; or harmonize with similarly-proportioned pieces.
- Add context. Details matter…from the right-hued frame for artwork to the color of the wall behind it. Getting these little things right makes a surprisingly big difference.
Want more tips on changing up your favorite room? Check out this video...
Related