Mixed: Portraits of Multiracial Kids from artist, slam poet, UCSB professor and filmmaker Kip Fulbeck, features over 70 framed photographic images of multiracial children along with own their statements or drawings. Also a book by the same name, Mixed has a foreward by Dr. Maya Soetoro-Ng (President Obama's sister) and afterword by Cher. The family-friendly and timely exhibition is on display at the Japanese American National Museum through September 26, 2010. I recently caught up with author and photographer Kip Fulbeck to chat about Mixed.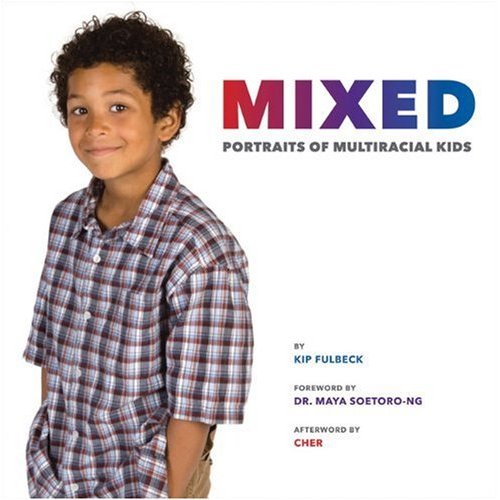 How did Mixed Kids come about?
My wife and I learned we were going to have a baby (our now 1-year-old son, Jack). I wanted to created a book and exhibit that helps him live in a more accepting world than the one I grew up in. I also wanted to give multiracial kids a chance to tell their own stories in their own words. Whether we realize it or not, we've been a multiracial country for centuries.
How did you find all of the kids who would appear in the book?
Well, there's no shortage of parents who want their kids in a book! I actually started with open calls as with my previous books, but was immediately overwhelmed (keep in mind that with kids, you also have parents, aunties, siblings, etc. in tow, so the numbers were enormous). After the exhaustion of photographing 60+ kids at my first shoot, we decided to take appointments for the following ones. We shot in California, Hawaii and New York.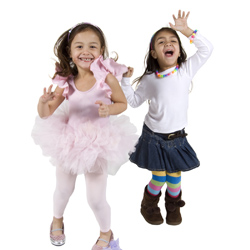 What was the most surprising part of the process and why?

I've heard from so many people who went through similar circumstances growing up -- running into the same family, school, or work situations. That was really eye-opening. Also, it was nice to see how much the families I interacted with respected the activists who came before them, and how they understood the value of remaining politically progressive
themselves.
The exhibition at JANM is impressive. What would it have meant to you as a kid to see something like that or be able to own your book?

It's hard to imagine. Keep in mind, I grew up in the 60's and 70's so the closest thing to a multiracial image on television was Spock on Star Trek or David Carradine pretending to be half-Chinese on Kung Fu. I made this work for precisely that reason. Having a book like this or seeing an exhibit like this as a kid would have been profound for me. Role models are so important. Look at the statement of one of the kids in the project ("I am brown like Barack Obama. One day I will be a pro football player and the President").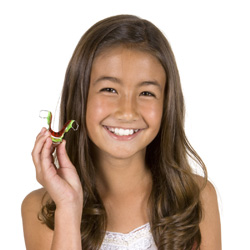 Now that you have your own "mixed kid" what kind of future do you see for him when it comes to multiracial identity?
We're living in a very exciting time. Not only do we have a president who acknowledges his multiracial heritage, we also have many, many mixed individuals in the pop culture arena such as Apolo Ohno, Betty Nguyen, Halle Berry, etc. And importantly, some of them are willing to talk about their identity openly. This is huge for kids, to see others like them discussing who they are. I think of it the way I reacted to Cher's "Half-Breed" song in 1973 -- I had never heard anyone talk about that before. I didn't know anyone dealt with that but me!
I'm glad Jack will not have to deal with check-one-box-only idiocy as much as I did. But I'm also aware that even as we've made progress, we're nowhere near where we should be. It was just six months ago that Keith Bardwell, a Justice of the Peace in Louisiana, refused to perform a marriage ceremony for an interracial couple. And that was just one incident that made national news.
I'm gearing up for our Loving Day (June 12, 2010) celebration at the Japanese American National Museum, where I'll be speaking alongside Dr. Maya Soetoro-Ng, and still performing around the country. My next book project will start soon, but I can't divulge it yet.
Popular in the Community