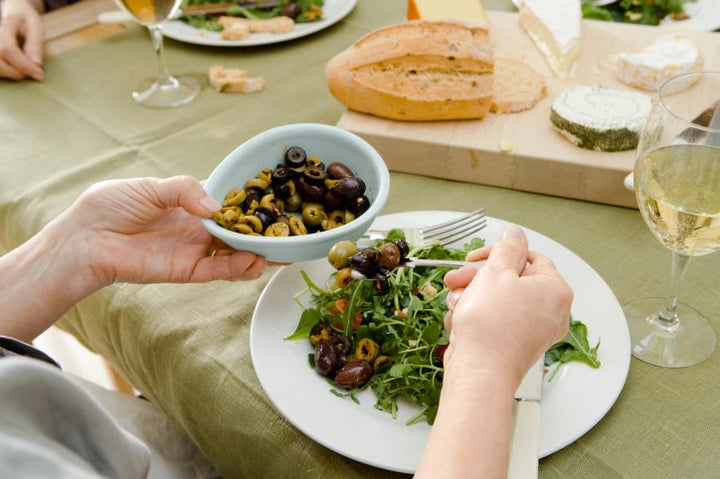 No one knows exactly when humans first paired nuts with dried fruit
and thought, "Gorp! I must have this as I journey forth afoot." We do
know, however, that the salty-sweet concoction now called trail mix
became commercially available in the 1960s and that makers have been
refining recipes ever since.
We recruited 15 hungry Sierra Club
staffers to blind-taste and rate several varieties, the stipulation being that all the brands we tasted had to be Earth-conscious in some way (and therefore turned out to be more expensive than your average trail mix). The
results were all over the map, so much so that we found only four worth
recommending. More than one mixture received the lowest score of 1
from some tasters and the highest score of 10 from others
-- proving that
one hiker's bird feed can be another's nectar. Here are Sierra magazine's top four brands.
Score: 7.7 | $10 for 16 oz.
"Good if you like it simple and hearty" was the general impression
of this "crunchy," "mellow," "very wholesome" blend of "plump and
juicy" raisins, snappy almonds, huge walnut pieces, and mulberries. The
GrandyOats Summit Blend scored well too. Both mixes are certified
organic, and the company works with the American Hiking Society and other groups to maintain trails.
Score: 7.2 | $4.59 for 8 oz.
"This made me feel like I was out hiking," one person said about
this "rustic" blend. Others noted its "perfect combination of flavors,"
"old-school trail mix" taste, "many types of crunch," and "nice
fruit-to-nut ratio." A few naysayers described it as "boring." The
family-owned SunRidge's Wild Ginger Harvest Mix also received high
marks. SunRidge is 70 percent solar-powered, uses biodiesel-fueled
delivery trucks, and recycles.
---
Score: 6.3 | $11 for 8 oz.
"This is genius. It gives a whole new meaning to trail mix," one
taster said about this "exotic," "bold" concoction. "Indian spices plus
chocolate plus coconut = delish!" But not everyone was a fan: More than
one called it "bizarre," and some complained about its "dirty
appearance." A good summary: "Looks like dog chow, tastes like
dessert." Global Gardens uses organic ingredients, sources locally, and
recycles extensively.
Score: 5.2 | $6 for 4 oz.
People either loved or hated this one. Lovers: "Yes! Fruit, fruit,
and more fruit. It's a party in my mouth," and "Sexy and delicious!
Makes me feel wild and free." Haters: "It looks like what I was told
not to eat as a child," "last-resort food," "mushy texture," and
"missing nuts." Navitas Naturals is a certified-organic company that
gets ingredients directly from indigenous farmers around the world.
REAL LIFE. REAL NEWS. REAL VOICES.
Help us tell more of the stories that matter from voices that too often remain unheard.