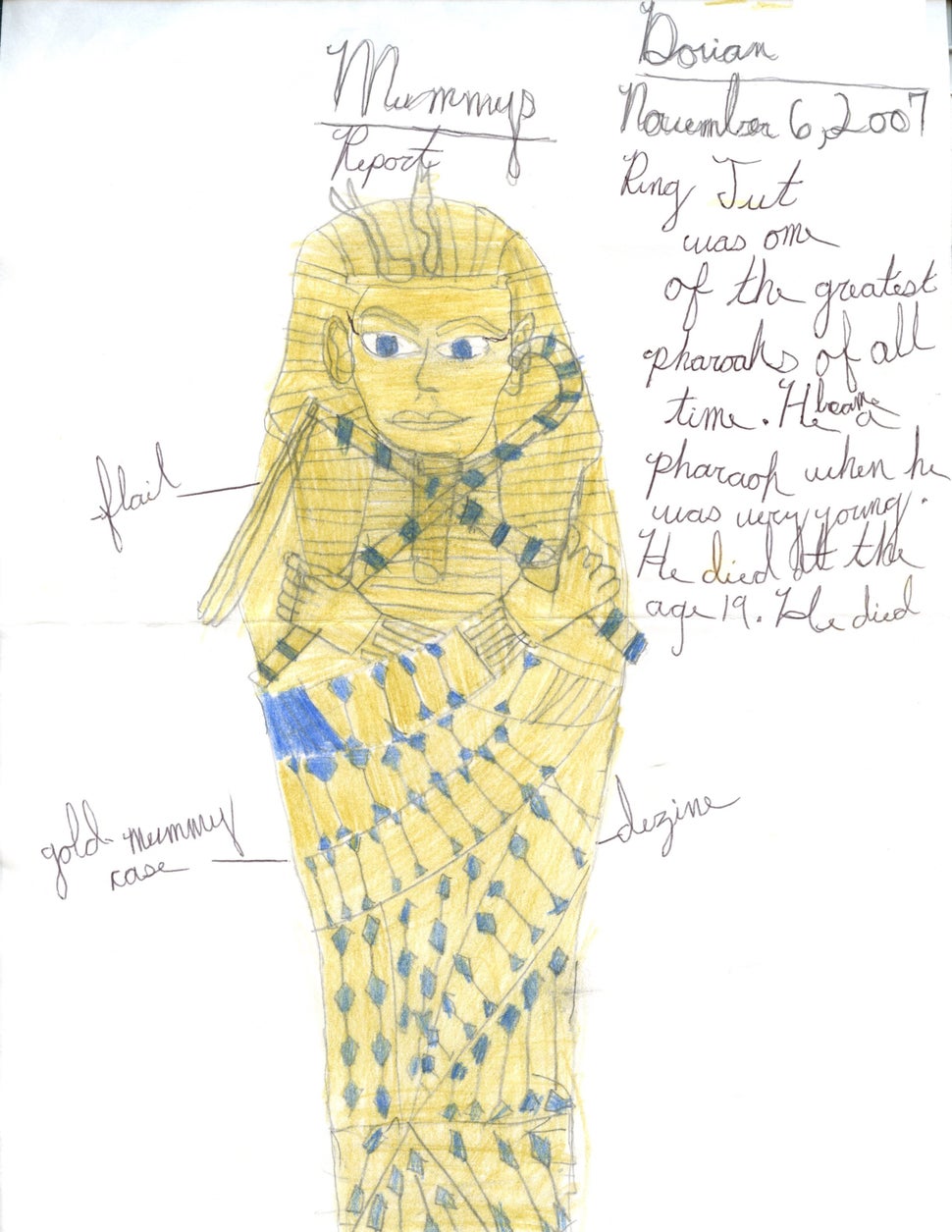 Even the most well behaved children, at one point or another, fantasize about what it would be like to run away from home. Whether wronged by a sibling, testing a parent's devotion or making a break for independence spurred by a precocious character on TV, kids often feel the urge to leave the comforts of home behind to embrace the great unknown. The question, then, is where to go? 
E. L. Konigsburg's children's book From the Mixed-Up Files of Mrs. Basil E. Frankweiler offers an option that is nothing short of genius: the Metropolitan Museum of Art. Running away is exhausting business, after all. Why not head somewhere that is large, comfortable, ventilated and beautiful? If the space also houses art historical mysteries that demand amateur sleuths of the highest order, all the better. 
That's what protagonist Claudia and her brother Jamie do when they run away from home in Konigsburg's 1967 chapter book, which turns 50 this year. They hover atop toilets when guards patrol at night, sleep in the decadent quarters of the period rooms, bathe in the museum's central pool and spend their days exploring the unanswered questions lurking in sculptures, artifacts and potential undiscovered masterpieces.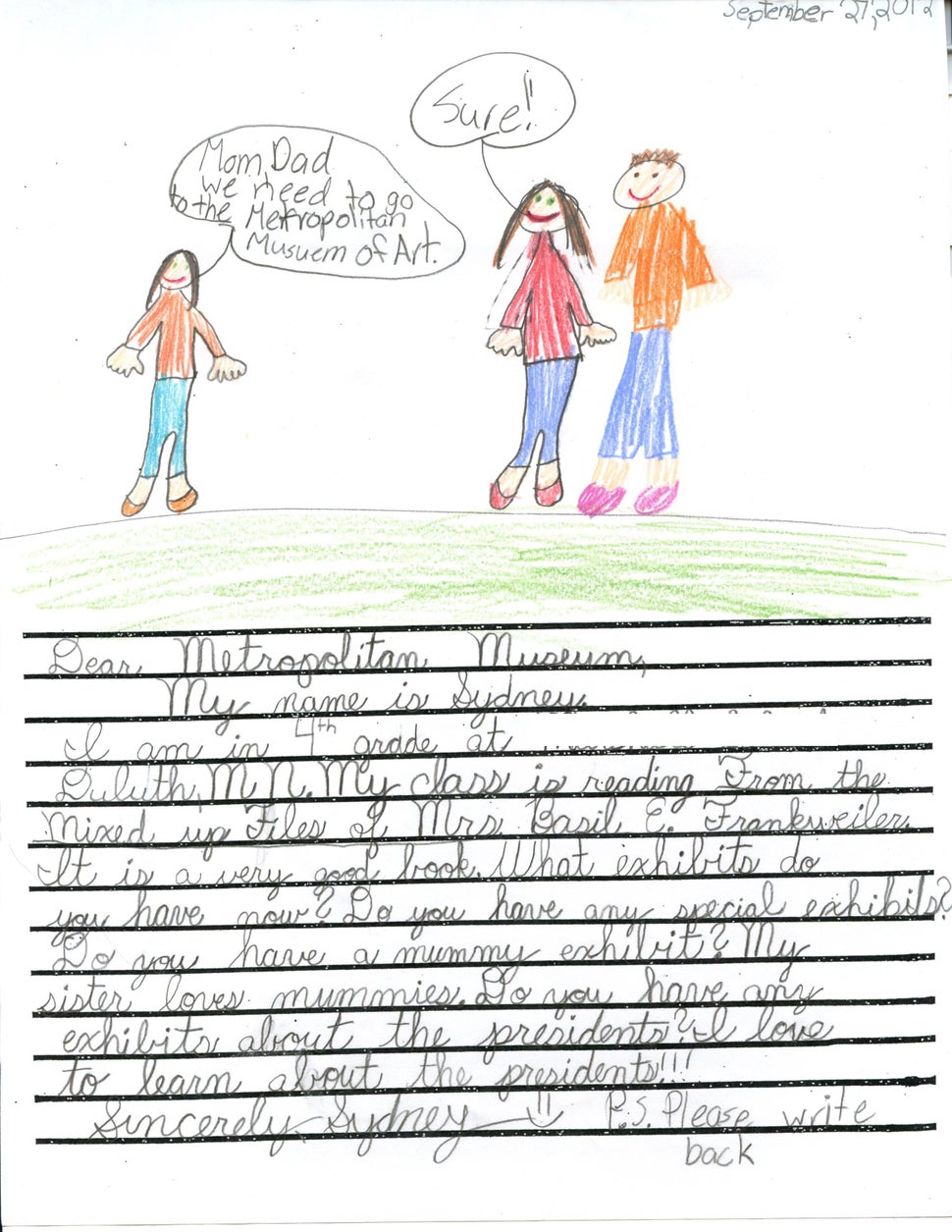 Kids in 2017 have very different lives than those in 1967, and yet the fantasy of living in the Met's hallowed halls is as enticing as ever. The museum celebrated the book's 50th birthday on July 15, offering family-friendly tours that retraced the steps of the fictional runaways. Guides passed out pamphlets identifying how the Met had changed since the 1960s, when Konigsburg was a stay-at-home mother of three who would drop off her kids to explore the museum every Saturday. 
In an "Author's Message" published in a 2001, Konigsburg recalled how the book began to take shape after she spotted a lone piece of popcorn sitting on a blue silk chair in one of the Met's period rooms, which was roped off by a velvet barrier. "How had that lonely piece of popcorn arrived on the seat of that blue silk chair?" she asked. "Had someone sneaked in one night ― it could not have happened during the day ― slipped behind the barrier, sat in that chair, and snacked on popcorn?"
The story born of that fateful kernel continues to rattle and excite young readers. The Met's publicity team told HuffPost that to this day the museum receives an influx of letters from children related to the book. Some point out enticing hiding spots on museum premises, others map out diagrams for future runaways, and more ask questions of the curators and staff.
The Met responds to all of them.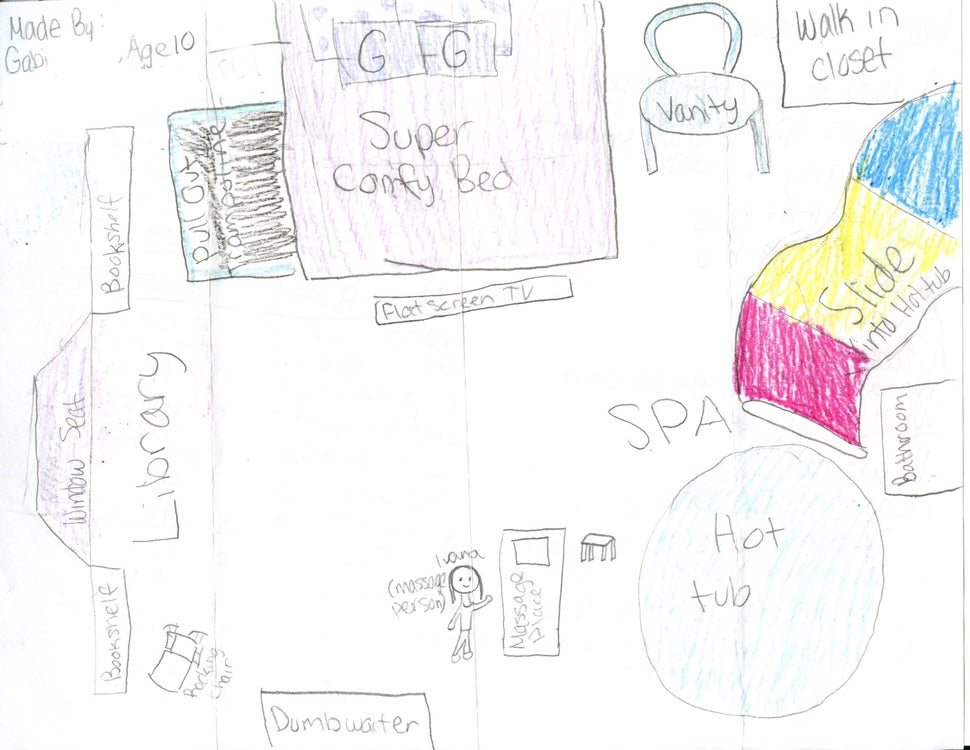 The adorable and heartfelt letters show the lasting of impact of Konigsburg's words and the fantasy they depict. Culture without red tape, freedom from authority, mystery within the most familiar spaces. 
"The letters we receive from kids from NYC and all over the world tell so much about the important role that art and museums play in the lives of young people," Sandra Jackson-Dumont, the Met's chairman of education wrote to HuffPost. "It is our hope that we encourage young people to continue asking questions about things that matter to them while creating memories that will last a lifetime."
In honor of the 50th anniversary of The Mixed-Up Files, the museum shared some of the cutest letters in their archives. Some reveal just how much has changed since Claudia's day. For example, in response to a prompt related to art conservation, imploring kids to share an item that is important to them and how they maintain it, one Jessie of Mt. Kisco, New York, answered "my iPhone."
His method of conservation? "Putting it in a case." 
Calling all HuffPost superfans!
Sign up for membership to become a founding member and help shape HuffPost's next chapter