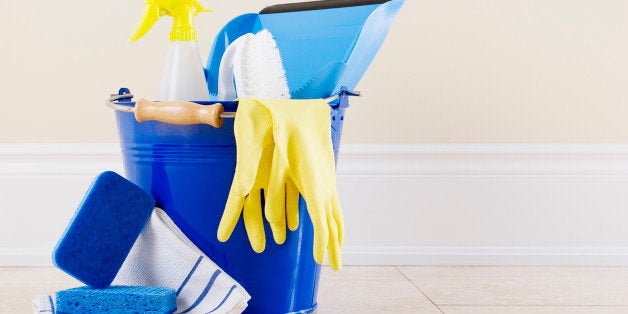 Even though green cleaning practices have made their way into many homes, some jobs are best left to that time-tested combination of bleach and elbow grease. According to scientists at the American Chemical Society (ACS), that's actually one of the only times bleach should get mixed with something else.
As ACS member Rick Sachleben says, while you should avoid mixing household products in general, bleach can be particularly dangerous if combined with chemicals like ammonia. "Together these two chemicals form a very nasty chemical called chloramine," says Sachleben. "Cloramine is volatile, which means it forms a gas that you can breathe, and it can kill a person if they breathe it in a confined space, like a shower or closet, or closed garage."
Granted, there are far fewer products on the market today that actually contain ammonia, Sachleben notes. And by itself, ammonia isn't too bad. But unless you're certain what's in the product you're using (like that 5-in-1 bathroom cleaner or that countertop spray "with bleach,") it's best to wash bleach away completely before spraying on something else. The same no-mixing rules also apply to products containing "caustic" chemicals like lye or sodium hydroxide, which you'll find in drain cleaners, oven cleaners and degreasers.
There is one exception. "Laundry detergent is formulated to be safely mixed with bleach," Sachleben says. And generally speaking, it's getting harder to find some of these more dangerous chemicals on the market today. Most household products have replaced the more hazardous chemicals with safer ones, according to Sachleben. "Fortunately, the companies selling household products spend a lot of money formulating them for exactly the right job," he adds.

The bottom line: Avoid mixing any household products. Sachleben puts it best: "Buy the product labeled for the job you need, and use it as the label describes."
Are you an architect, designer or blogger and would like to get your work seen on HuffPost Home? Reach out to us at homesubmissions@huffingtonpost.com with the subject line "Project submission." (All PR pitches sent to this address will be ignored.)
Related
Before You Go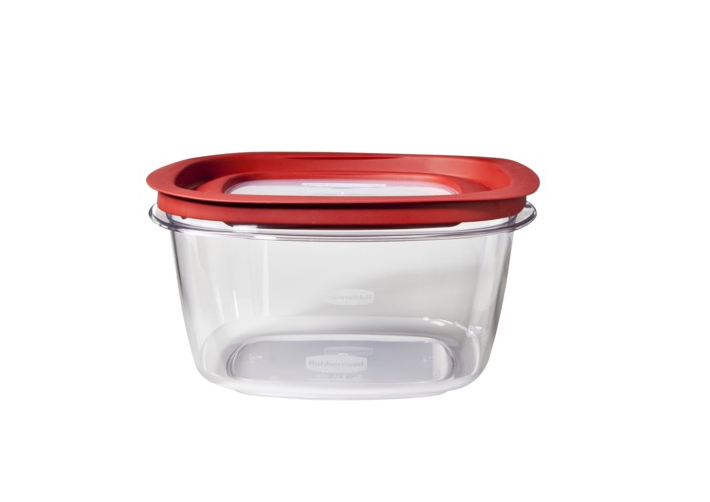 9 Germiest Places In Your Kitchen