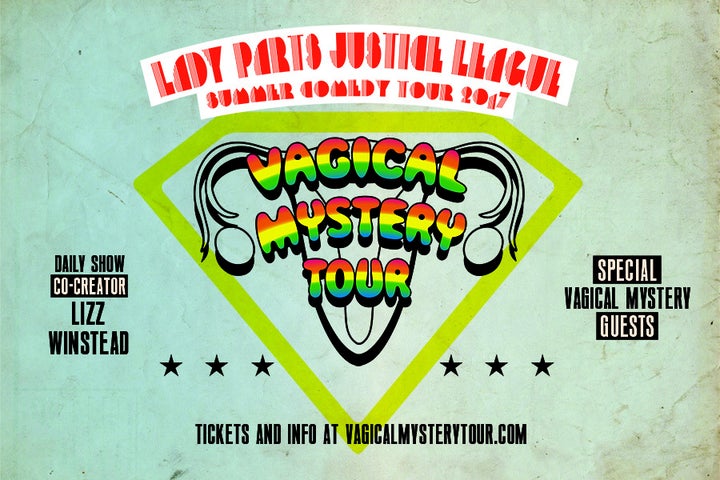 At a time when reproductive rights are under siege and shell-shocked Americans would rather Netflix and chill, Lizz Winstead (co-creator of The Daily Show) and her Lady Parts Justice League are embarking on a 16-city tour of comedy shows combined with actions supporting local abortion providers. From clinic defense to murals to neighborhood cleanups, the Vagical Mystery Tour will aid community defenders of reproduction rights while putting on shows aimed at laughs and inspiration.
The tour kicks off in Atlanta, GA, on June 2nd at Terminal West, and will continue through Alabama, Mississippi, Arkansas, Oklahoma, Kansas, and other states through July. Explains Winstead, "We decided to do a 16-city, 8-week comedy and music tour to attract national and local press to maximize awareness about the erosion of access to abortion in states that are the hardest hit."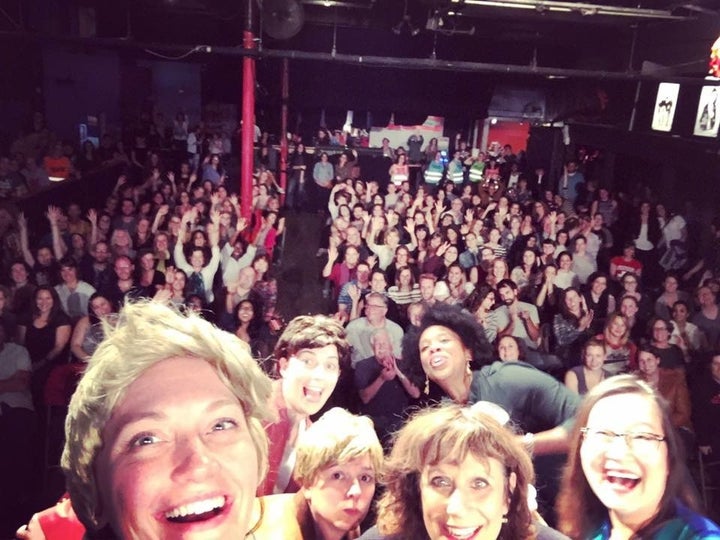 The revolving comedy bill will include Aparna Nancherla (Conan), Gina Yashere (The Daily Show), Greg Proops (The Smartest Man in the World Podcast), Helen Hong (Wait Wait…Don't Tell Me), Alonzo Bodden (winner of Last Comic Standing) Joyelle Johnson (Wyatt Cenac), Dina Nina Martinez (one of "40 Hot Queer Women In Comedy" by AfterEllen), Aida Rodriguez (Showtime's Shaq's All Star Comedy Jam), Negin Farsad, and comic/activist Maysoon Zayid. Partnering organizations include Ultraviolet, Advocates for Youth, Abortion Care Network, National Abortion Federation, ACLU, and Rock the Vote.
Using entertainment as an energy for activism has long been a passion for Winstead, and this ambitious tour offers an evening of engagement and empowerment for the audience, offering a talkback with local abortion providers and reproductive rights activists following the show.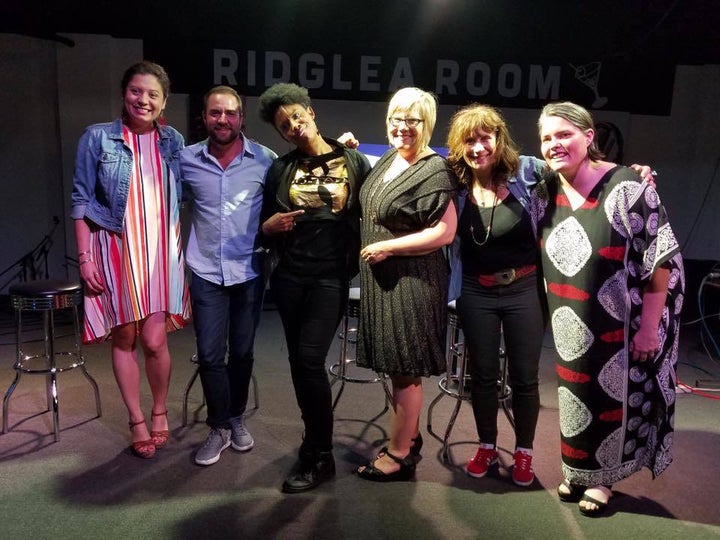 "Our philosophy is: after a fun night laughing together, let's close out the evening with a conversation between the audience and their local abortion clinics. This way, each community can hear the needs of the providers themselves about what kind of support they need from their neighbors," says Winstead. "When the conversation is finished, audience members can register to vote, as well as sign up to volunteer at tables we have set up in the back of the room. When we leave, we've connected people, grown their support base, and provided a point of contact."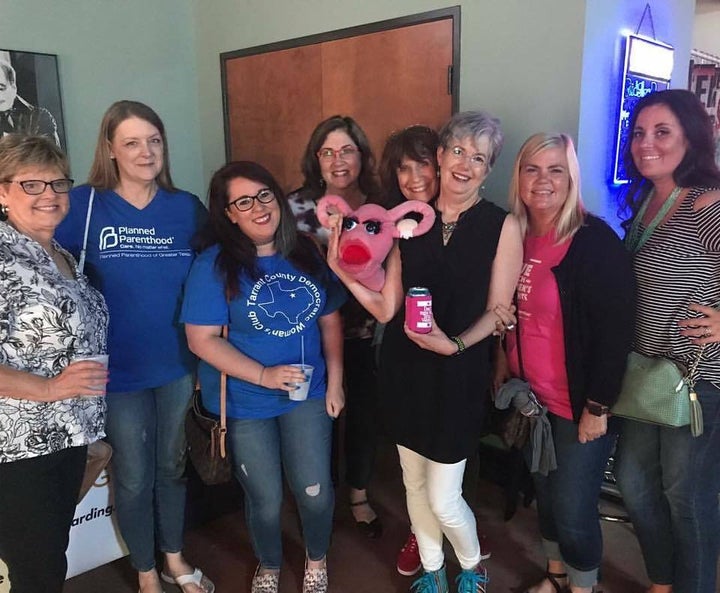 This tour comes at a time when the battle over reproductive rights is only heating up. When there are affronts to civil liberties in every news cycle, it can be hard to win the focus of an otherwise energized public. "On November 9th, a lot of people woke up wondering what they could do. We wanted to be able to answer that question," offers Winstead.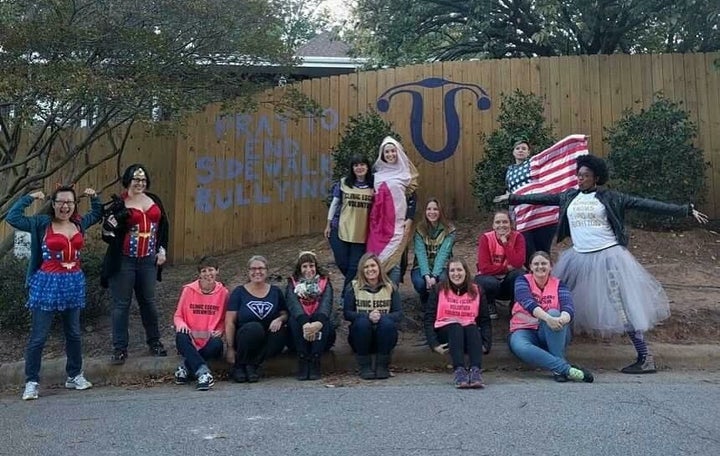 Even on the Left, where many can take reproductive rights for granted as a victory won long ago, fomenting resistance still requires a renewed urgency for these issues. Winstead stresses, "Reproductive rights aren't a wedge issue, they're economic justice issues. Having to ask people to recognize the full equality of half the population is, frankly, exhausting. It's not enough to simply vote against bad legislation. We need pro-active laws that expand access to reproductive healthcare. That means that everyone who needs an abortion can get an abortion. That means that everyone who chooses to have a child can afford to have that child. Healthy families aren't wedge issues. Access to your own destiny isn't identity politics. These are human rights issues."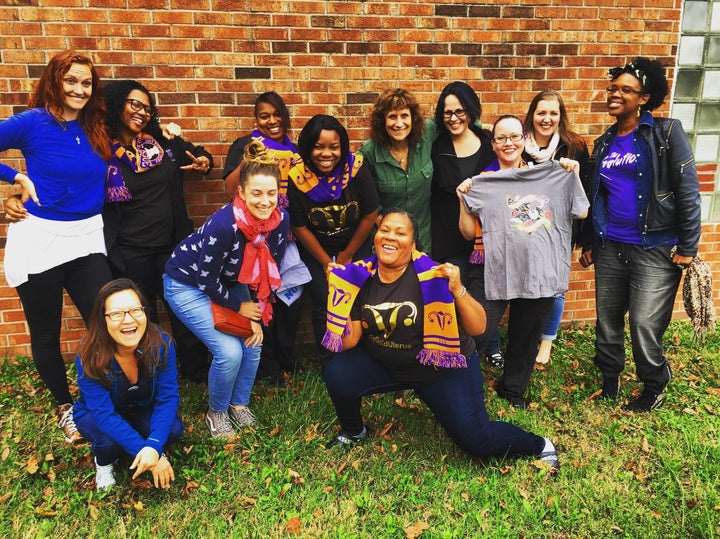 Beyond timely punchlines and local headlines, the Vagical Mystery Tour sets out to bestow much-needed energy to fatigued Americans in these trying times. Winstead feels rewarded from the local activists whose spirits are lifted by outside support and recognition. She hopes to move others to take action in her place after she leaves. "As I often say, making someone laugh is a form of sharing humanity. Humor is a great barometer for how people are feeling. If I can make someone laugh, they haven't given up hope."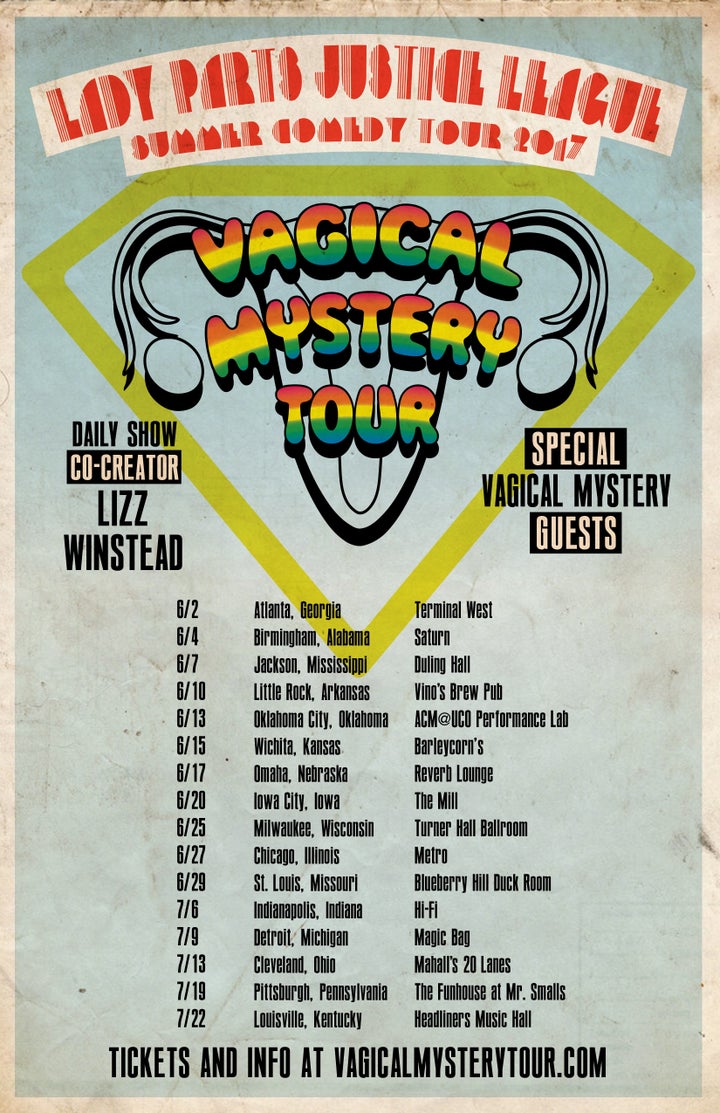 Related
Popular in the Community