For years, Billy Ray earned a huge following among bar patrons for serving up cocktails by the glass with a friendly smile as a bartender in Hollywood. The popular mixologist turned entrepreneur is now serving up good cheer by the can in Las Vegas. Mixwell, premium sodas made for mixing, is now available for sale through distributor Southern Glazer and used by growing list of bars in Las Vegas. Mixwell is also available in Reno.
Billy Ray, founder and creative mind behind Mixwell flavors, explains the secret for success in Las Vegas, a city known for great brands. "Mixwell is a fresh take on mixing. We are not tied to the past like other heritage brands. We want the brand to reflect the spirit of Las Vegas. This is what will attract new customers and keep them coming back."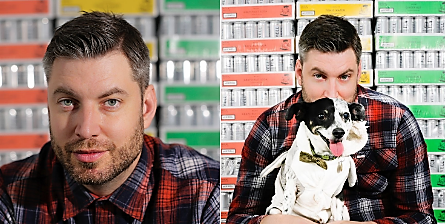 Mixwell offers a range of premium sodas created by the veteran Hollywood bartender. Each flavor is inspired by Los Angeles and specifically crafted to pair with quality spirits. The unique, resealable 12-ounce can is designed to lock in the freshness between each pour ensuring every mix is perfect. Each can has three servings, making Mixwell an ideal partner for mixing your own cocktail. "Mixwell is a professional grade mixer made by a bartender for the bartender in all of us," said Billy Ray.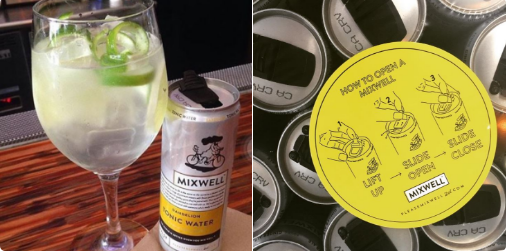 The modern flavors, inspired by the diversity of Los Angeles and the company's belief that "The World is Better When you Mix Well", include Young Ginger Ale, Dandelion Tonic Water and Mojave Grapefruit Soda

As Mixwell's popularity has grown, so has Billy Ray's belief in the idea of corporate social responsibility. The environmentally friendly can is made out of aluminum and ideal for recycling. Additionally, the company has pledged that 1% of sales go to charitable causes that support bartenders through the Billy Ray Grant, started by the Mixwell founder as a way of giving back to an industry that launched his career as an entrepreneur.
In California, Mixwell's off-premise distribution comes from Total Wines & More, Vons/Albertsons and Pavilions. In Nevada, Mixwell can be found in Total Wines & More. For more information on where to find Mixwell, visit www.pleasemixwell.com.
Related
Popular in the Community