The family of the late Miya Marcano filed a lawsuit against the Orange County Sheriff's Office in Florida on the second anniversary of her death, claiming the department handled her case carelessly.
The 19-year-old Black college student went missing on Sept. 24, 2021, and her body was later found on Oct. 2, 2021. The apartment maintenance worker, 27-year-old Armando Manuel Caballero, who had been making unwanted advances on her, was seen entering Marcano's building before her disappearance. He died by suicide on Sept. 27, 2021.
The case garnered national attention, though not nearly as much as the case of the September disappearance of Gabby Petito, a 22-year-old white woman who was killed by her partner, Brian Laundrie, during a road trip, which they regularly posted about on social media.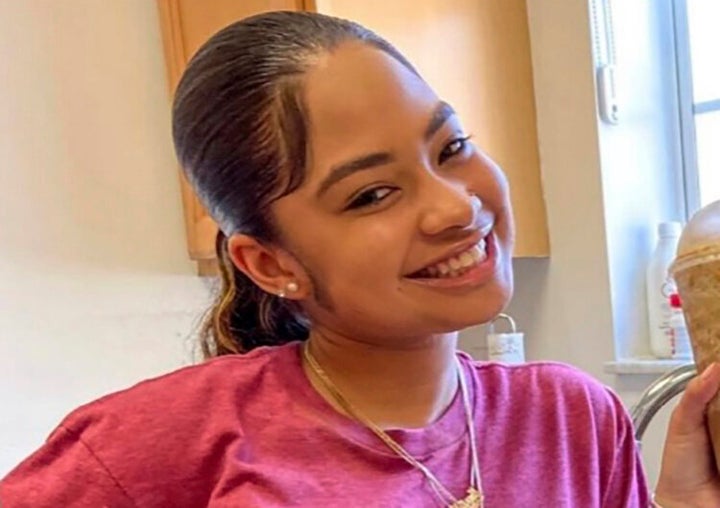 The most recent lawsuit on Marcano's case was filed on Monday, the anniversary of her death, in the Orange County Ninth Judicial Circuit Court. Her parents claim that the Orange County Sheriff's Office, Deputy Samir Paulino and Corporal Kenneth Dale were "deliberately indifferent" about Marcano's case, which prevented them from saving her life or finding her body in a timely manner.
Michael B. Feiler, another attorney for the Marcano family, told HuffPost that parts of the case are "shocking."
"There were so many opportunities to prevent this tragedy with even the slightest bit of care or competence on the part of the Orange County Sheriff's Office," he added. "While we cannot bring Miya back, we can only hope to bring justice to her family and protect other vulnerable victims like her in the future."
At the request of Marcano's family, Paulino stopped by the apartment to do a welfare check on Sept. 24, 2021, after Marcano missed her flight to Miami. However, the lawsuit accuses Paulino of not taking action after seeing apparent signs in the apartment that something was wrong and that it appeared that something likely happened to Marcano.
"Despite there being a blood stain on one of Miya's pillow cases, a bookshelf propped up against the door, preventing entry into Miya's bedroom, several pieces of broken jewelry and a boxcutter on the floor, an opened bedroom window, Miya's favorite Teddy Bear left behind and a bedroom that was in a state of disarray, Deputy Paulino failed to treat the matter as a crime scene despite the obvious warning signs," the complaint says.
Paulino also "blew [the apartment security guard] off" the next day when the guard offered him fingerprints from the scene and emphasized the seriousness of the crime.
The lawsuit goes on to say that Paulino told Dale some information about the case, but neither of them relayed "extremely critical information" to the others in the department before the end of their work days.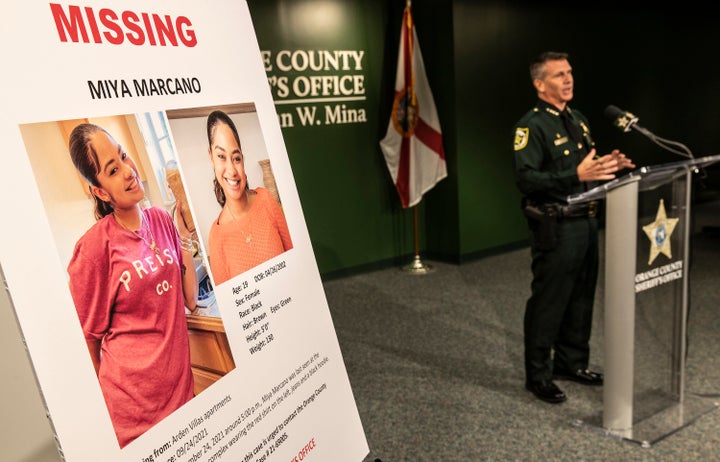 "The family is hoping that by pursuing this lawsuit they can get answers to numerous questions that remain unanswered and real change," Daryl Washington, an attorney for Marcano's family, told HuffPost on Wednesday.
Washington also added that Marcano's family believes that other people could have aided Caballero in killing Marcano.
The Marcano family also filed a wrongful death lawsuit against Marcano's apartment complex and management company later that October which concluded with a confidential settlement earlier this year, local outlet WESH reported in August.
The Orange County Sheriff's Office did not immediately respond to HuffPost's request for comment.
Support HuffPost
The Stakes Have Never Been Higher
Popular in the Community