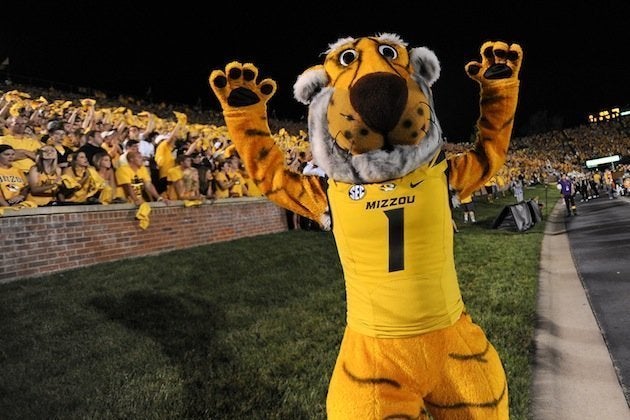 If University of Missouri athletics officials were livid to learn one of their employees had charged more than $7,600 at a Las Vegas strip club on his school-issued credit card, imagine what they must have thought when they saw the itemized bill.
There among the improper charges uncovered in an audit reported by the Associated Press was a $2,000 tip on a $4,400 bill.
The big spender, Mizzou's director of video operations Michael Schumacher, has repaid $7,605.50 for two credit charges from his May 5, 2011 visit to the Vegas club, Olympic Gardens. Chad Moller, a athletics department spokesman told the AP that Schumacher had racked up the charges when he traveled alone to a professional conference and "responsive and appropriate disciplinary action was taken" in the otherwise confidential personnel matter.
The routine Aug. 14 audit by Pricewaterhouse Coopers also uncovered other excessive charges, including a men's basketball team dinner that came out to nearly $100 a person.
Moller said the school has deactivated 32 credit cards out of 120 that had been issued to athletics employees.
The audit, details of which became known after AP filed a public records request, has led to tighter rules for Mizzou employees using university-issued credit cards.
Popular in the Community