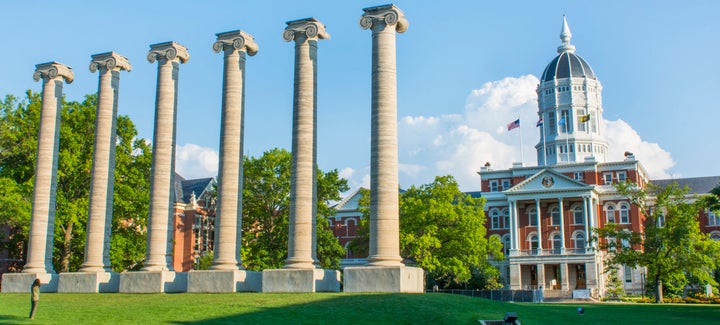 The University of Missouri School of Law has eliminated a restrictive policy that essentially barred students from being mean in social media posts, after a number of media reports called the rules into question.
The social media policy applied to members of the Student Bar Association, which says it is "comprised of every member of the law school student body," though it has elected leadership officers. 
SBA took the guidelines down on Thursday, though a cached version is still available. Some of the items critics found unusual were (emphasis in original):
Before posting, re-read your comment to make sure it can't be misconstrued as negative or 

inappropriate. If you have ​

any doubt, ask someone else

​to read it before you post it.

 

Avoid speaking about, or mentioning, others in your posts whenever 

you can.

Respond to questions or inquiries in a ​timely fashion. Since timestamps often are published with posts, other users will know just how quickly you respond to them with accurate and relevant information.

Do not comment despairingly on others.
The policy concludes by saying that all Missouri law students have a "duty" to "report instances of possible non-compliance with this policy to the Vice-President of the SBA."
SBA's leadership said in a statement to The Huffington Post on Friday that the guidelines "were not to be black letter law in controlling our student views or voices." Rather, the rules were intended to cover interactions in a closed Facebook group for law students, to prepare members for behaving the professional world. 
"The main purpose of the posting policy has been, and continues to be, to deal with posts made to The Student Bar Association's social media platforms," SBA said in a statement. "This posting policy was included in the same document that had guidelines for SBA's governing body's use of social media.  It was our mistake that the document did not clearly identify what portions applied to what situations."
The statement conceded the policy was "poorly written."
"Constructive criticism is welcomed from our members," the group concluded. "We represent our members' interests and when our members feel that their voices go unheard, we encourage them to speak to us to let us know issues with anything SBA related.  This was the case here, and SBA cannot be said have silenced anyone's voice on the issue.  We are encouraging everyone to share their opinion, and providing opportunities for them to do so."
The SBA governing board also posted a brief message on the association's website addressing the removal of the policy:
Due to an extensive amount of Feedback from SBA members we have decided to remove the current policy pending revisions. Public comment will be forthcoming for SBA members to engage in discourse of the revised policy and guidelines.

At No point will there be any Academic Discipline imposed on students for a violation of SBA Policies. 
Officers approved the policy unanimously in an October SBA meeting by a vote of 11 to 0, with three people abstaining.  
Read the original guidelines in full below:
Calling all HuffPost superfans!
Sign up for membership to become a founding member and help shape HuffPost's next chapter